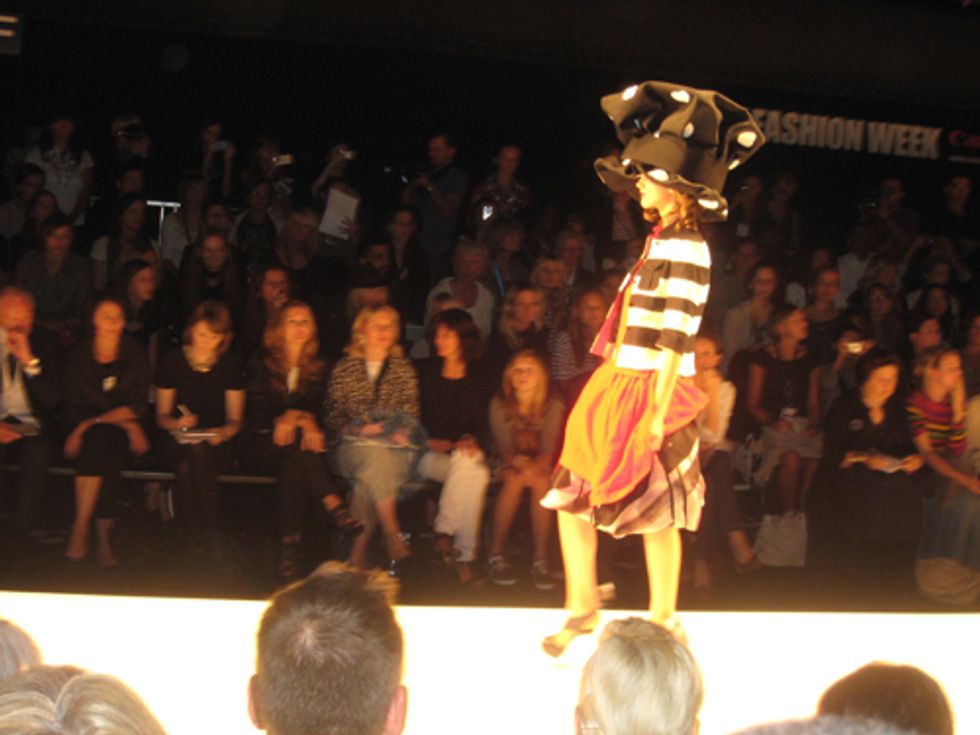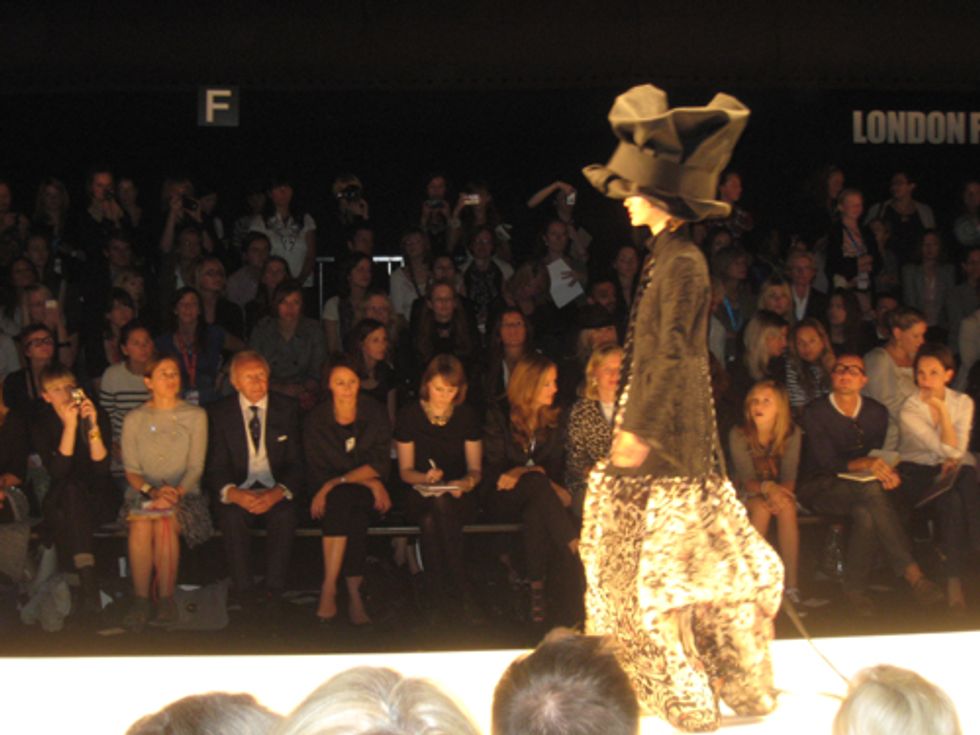 The sound of a twinkling music box set the stage for Kinder Aggugini's show, which was a wonderland of childish fantasies -- tinged with the darkness of adult consciousness. Entitled "The Loss Of Innocence," the show was a parade of sugary blown-up dolls, bouffant-haired and heavily rouged. Yet the fabrics used, the cuts endorsed, and the careful juxtaposition of ideas, were anything but childish.
"I have taken little pretty children's dresses, opened them up at the seams and inserted juxtaposing fabrics," said the designer, who contrasted billowing polka dot taffeta with sleek snake-prints and suggestive black lace. These were dresses made for having a good time -- as bouncing bubble hems gave movement, overlays of sexier cuts gave edge. One dress that got everyone snapping was the black and white polka dot number with a teasing black lace neckline and a vibrant red sash, while another lurid pink nylon gown was graceful but peppered with perforated polka dots for a playful innuendo.

The fundamental theme of contrasts was masterfully executed – pairing baby doll dresses with prim boucle jackets and Crimean war-inspired military coats was a tip that no doubt will be employed by many next season, and tying exuberant bows on to shoes (in this case Georgina Goodman platforms) was not puerile, but somehow pertinent. We may be grown-ups, but we still want to be able to play.