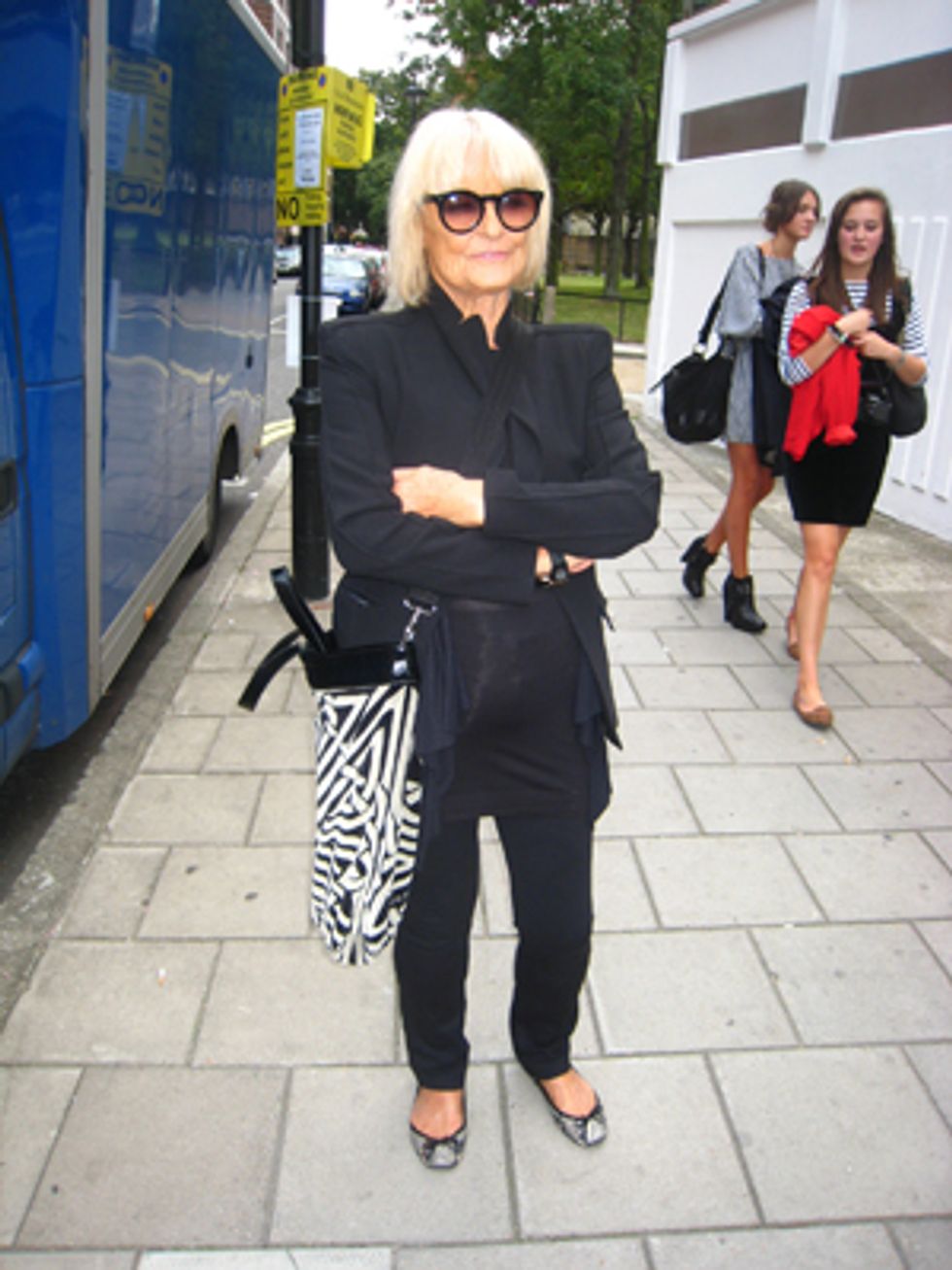 NAME: Barbara Hulanicki
OCCUPATION: Designer, Biba
SPOTTED: Outside the Topshop show, where she'd missed sitting front row next to her friend Twiggy because she got stuck in traffic.
BARBARA, YOU'VE MISSED THE SHOW! Oh God, there was some big charity cycling demonstration going on at Trafalgar Square, a complete disaster.
ARE YOU GOING TO ANY OTHER SHOWS? No! I'm going to the party tonight and that's about it for me, can't keep up with all this Fashion Week business. I've got some appointments though... I'm doing some wallpaper with Graham & Brown so that'll be launching soon. I really came for the Beyond Biba film, but seem to have missed out on that end of things too.
CAN WE EXPECT ANOTHER TOP SHOP COLLECTION? Yes it's coming in January; I've just come from fittings there.
ANY HINTS OF WHAT'S COMING UP? Well, unfortunately they won't let me do any black -- ever! I've got one jacket, that's all. Apart from that, lots of dresses, micro short!
WHAT ARE YOU WEARING NOW? This is a Zara jacket, i love Zara -- their tailoring is great. The bag is one of my own, black of course.
WHERE DID YOU GET YOUR GLASSES FROM? Oh dear, what's that little place in Knightsbridge, it's been there forever, in a tiny little alley.... oh -- Cutler & Gross. But they've put in some very strong lenses for me so I can see. Useful that.