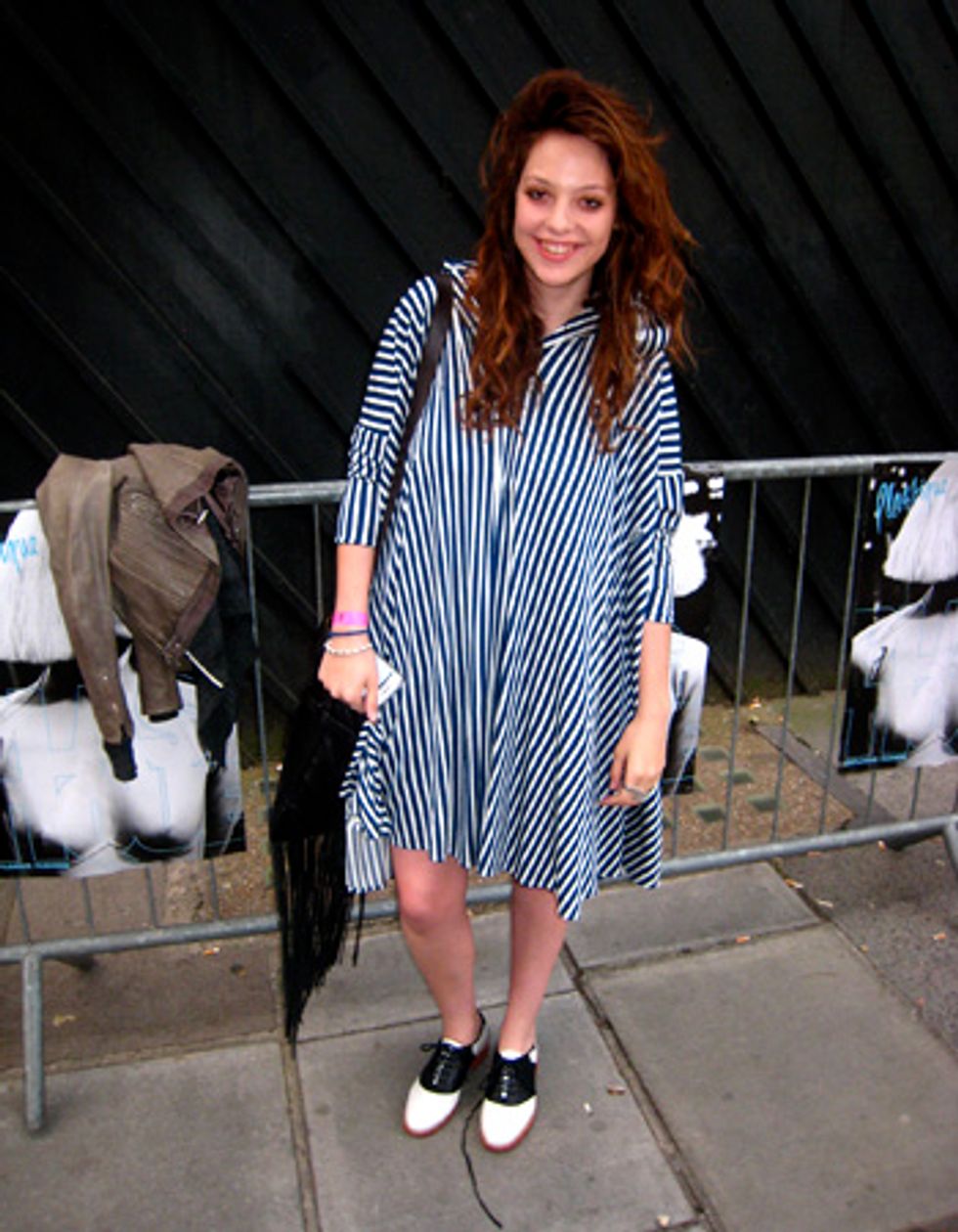 NAME: Cory Kennedy
SPOTTED: Lurking alone outside the Vivienne Westwood show, writing a quick text before launching herself into the paparazzi scrum.
HI CORY, CAN YOU TELL ME WHAT YOU'RE WEARING? It's Issa –- I'm going to the show tonight. I probably should've worn something else but whatever, it's comfy.
WHAT ELSE HAVE YOU GOT ON? I've got an Angel Jackson bag and these little bowler shoes…. I have no idea where these came from.
HAVE YOU BEEN IN LONDON FOR ALL OF FASHION WEEK? No I just got here yesterday, spent today sleeping off jet lag and all that, so I'm ready now I think. I've just about woken up.
GOING TO ANY PARTIES? Um yeah I guess so… I don't even know what's going on. Today's probably Vivienne Westwood so I'll go to that and apart from that, it'll just be whatever someone hands me an invite to I guess. But that's always the most fun isn't it?