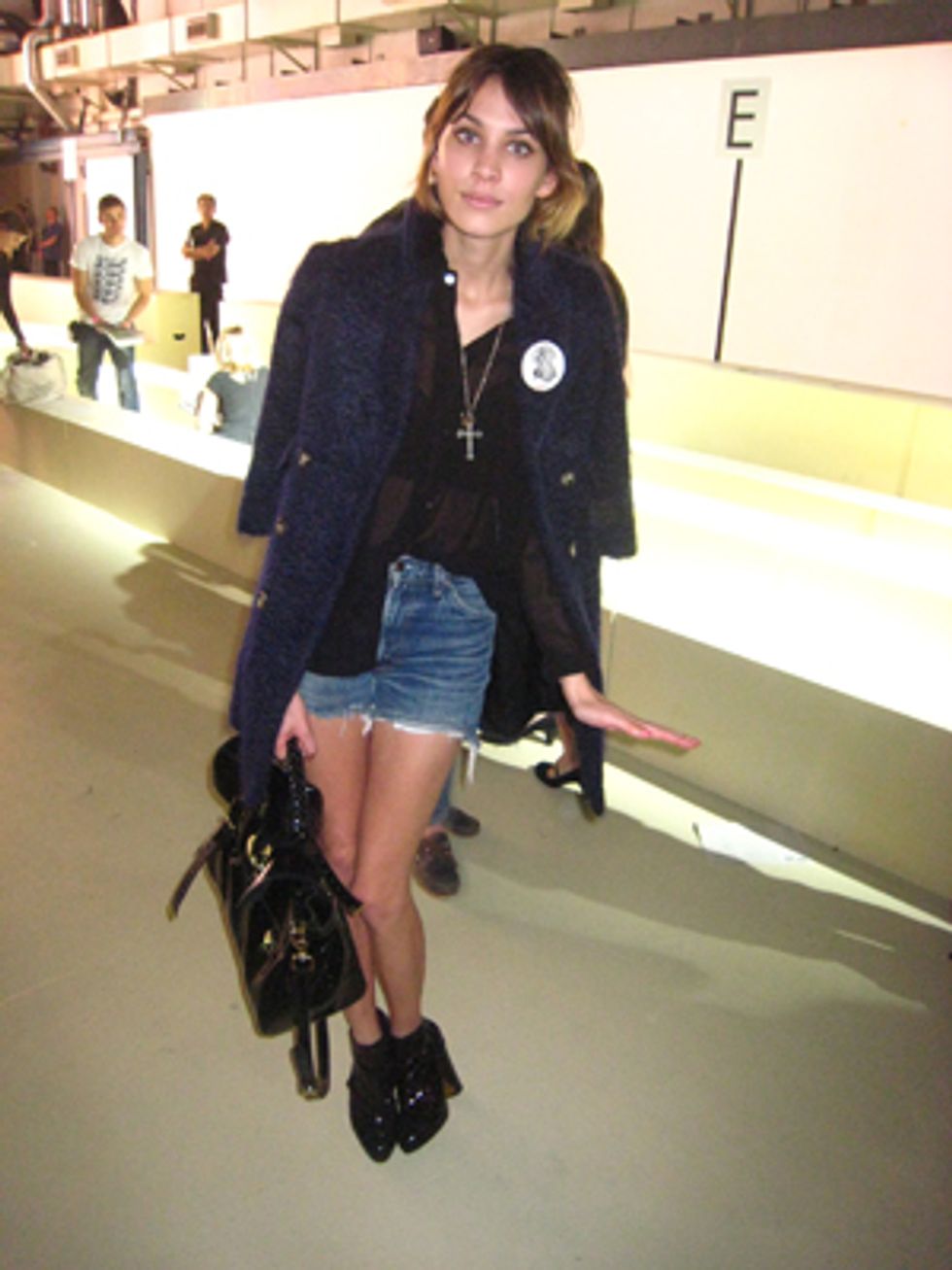 NAME: Alexa Chung
OCCUPATION: Television presenter
SPOTTED: At the Topshop Show (who wasn't?)
SO ALEXA, FAVORITE THING IN THE SHOW? Um... the sunglasses. they were were my favorite.
ANYTHING ELSE YOU'D WEAR FROM THE SHOW? Well, to be honest it wasn't really my bag, but lovely all the same. I'm allergic to the '80s you see -- it's a real allergy!
WHAT DECADE BEST DESCRIBES YOUR STYLE? I don't know really... the noughties!
WHAT'S BEEN YOUR FAVORITE SHOW SO FAR? There's been great stuff so far. I really liked Charles Anastase, and loved Margaret Howell. I'm going to Vivienne Westwood next because Pixie's walking in it, and then going to Luella of course -- I love Luella.
ONE LAST QUESTION: NEW YORK OR LONDON? If they could build a hybrid that was New London, and it was a bit like New York in terms of restaurants and skyline, but London with all my friends -- that'd be perfect.