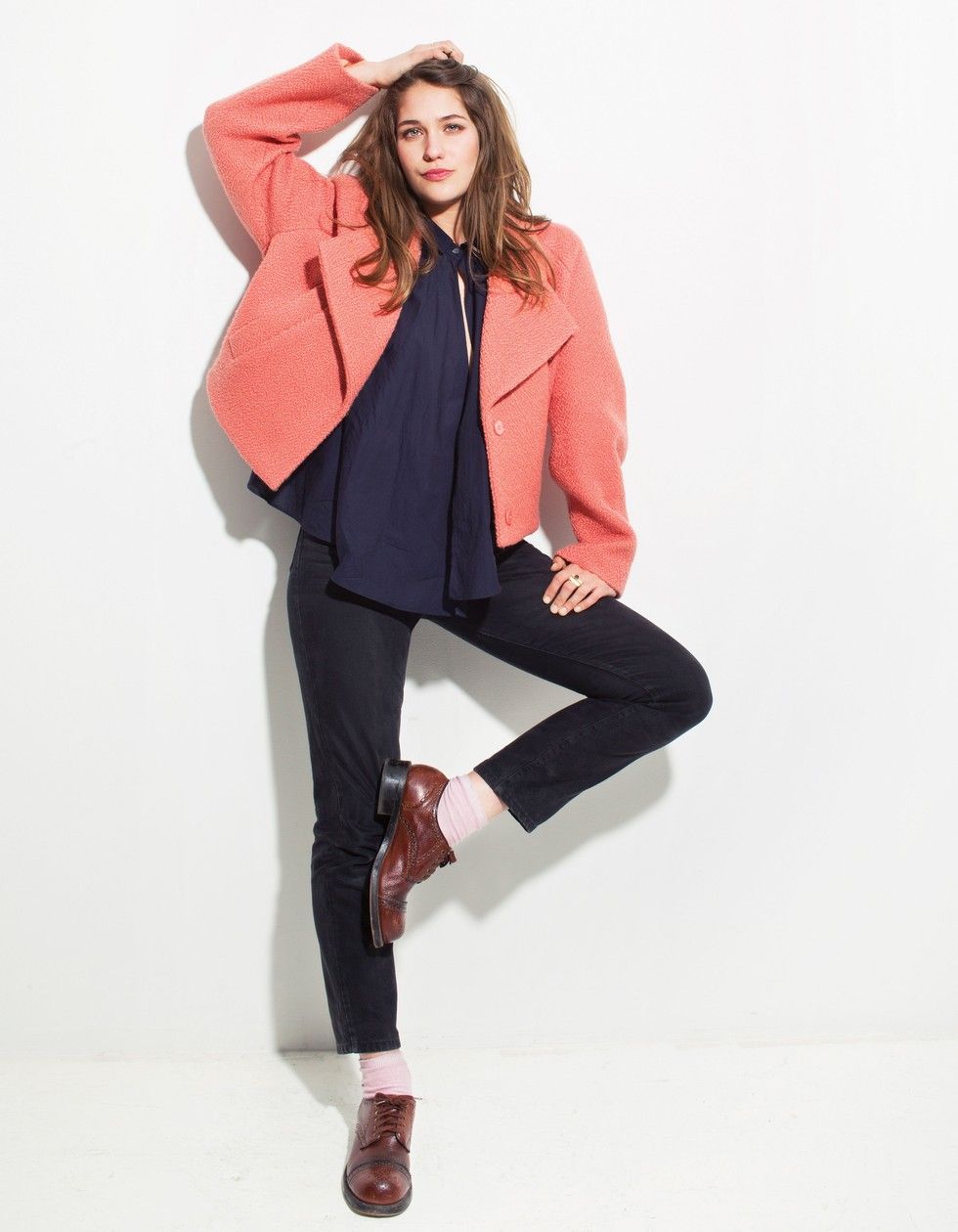 Lola wears a coat by Carven, blouse by Christophe Lemaire, vintage jeans by Levi's and rings
by Aesa, Catbird and Repossi.
Picking at a dish of M&Ms, Lola Kirke ponders the roles she's taken on since graduating from Bard College two years ago. In
Mozart in the Jungle
-- the new Amazon web series about the symphony world's seamy underbelly, written by Jason Schwartzman, Roman Coppola and Alex Timbers -- she plays a "square but cool" young oboist. Kirke, who manages the role with quiet intelligence and a latent goofy streak, is familiar with the type: "I was getting nervous that I was being typecast as nerds and lesbians." But then there's David Fincher's forthcoming adaptation of the bestseller
Gone Girl
, in which Kirke plays "this like slutty trashy badass." Now
that's
range.
A New Yorker since age five, Kirke "attempted to become a child star" but quit going on auditions after losing a part, at age 11, to Kristen Stewart. She did, however, make an impression on the casting director, Douglas Aibel, who came back around a decade or so later and booked her the
Mozart
audition.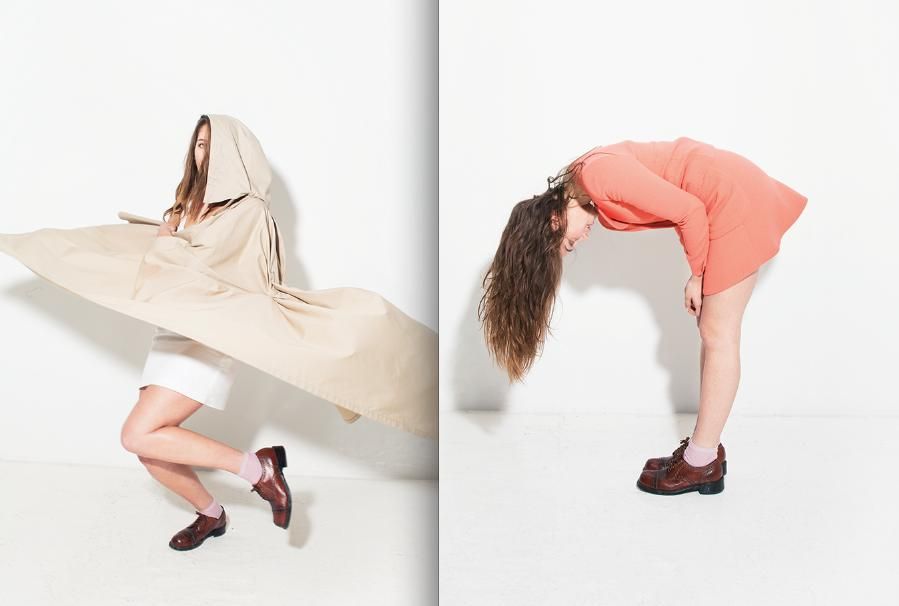 (Left to Right): Dress by Armani Exchange and cape by Christophe Lemaire. Skirt and jacket by Carven. Socks by Topshop and shoes by Amarcord Vintage.
Now it's shaping up to be a very big year for Kirke: in addition to roles in the popular
Mozart
pilot and
Gone Girl
, she'll play a "nerdy best friend" (natch) in the fantasy drama
Fallen
. But the spotlight is nothing new to the Kirke family. Her mother Lorraine owns the hallowed West Village boutique Geminola, and her father Simon is a founding member of the oboe-free supergroup Bad Company. (Also, her sister Jemima is on some show called
Girls
.)
With team
Mozart
preparing to shoot its first season, airing this fall, there's just one problem: Kirke can't play the oboe to save her life. She and her teacher quickly decided to focus on faking it. "I have like 900 videos of me pretending I'm playing the oboe." So where do her musical passions lie? "I'm learning the banjo right now, which is pretty fun for everyone.
Not
."

The pilot of Mozart in the Jungle is streaming now on amazon.com.


Stylist: Jessica Zamora-Turner 

Hair: Avian King for Artists at Wilhelmina using Davines Hair Care / Makeup: Renee Garnes for Dior at Artists at Wilhelmina Image Board NYC / Location: Drift Studios