According to the Elephant Crisis Fund, an uptick in poaching since 2009 has reduced the African elephant population by 20 to 30 percent. Maimed for sport and to fuel the international ivory trade, elephants are being killed at an unsustainable rate. To put an end to poaching, Loewe has partnered with Samburu craftspeople on a limited-edition, embroidered range of its tan, mini elephant shaped bags.
Longtime supporters of Save The Elephants, the Samburu people of Northern Kenya work closely with conservationists and researchers to protect the endangered creatures. For this reason, Loewe enlisted women artisans at the Samburu Workshop in Ol Malo, Kenya to apply their traditional beadwork to the Spanish leather house's mini elephant bags. All sales proceeds will be donated to the Elephant Crisis Fund to support the Knot On My Planet Campaign — a project that involves celebrities, influencers, and brands to raise funds for initiatives aimed at stopping poachers and ivory traffickers.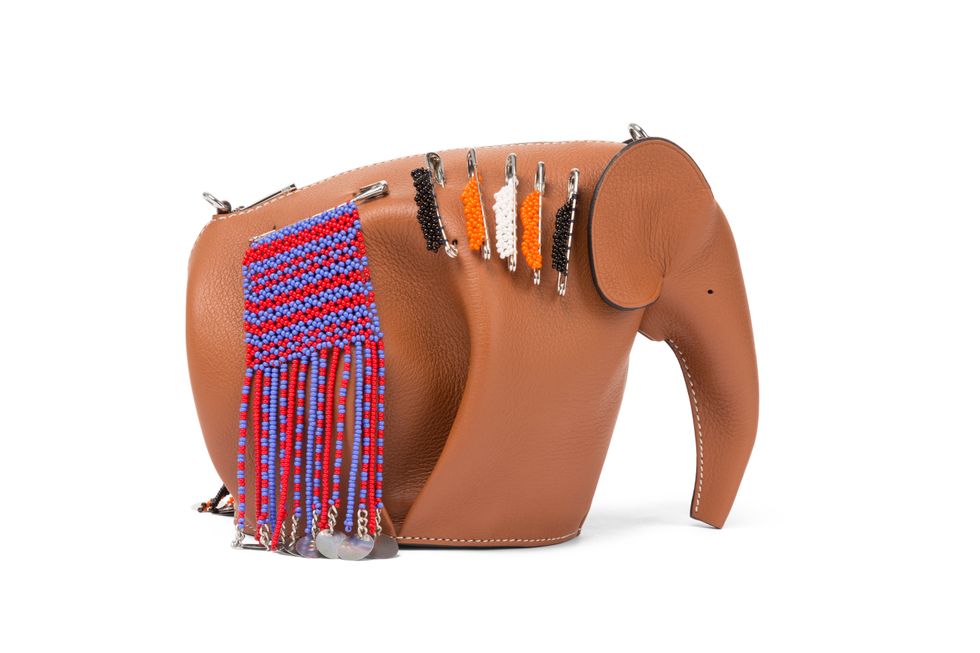 To kick off the initiative, top models including Behati Prinsloo, Natalia Vodianova, and Gisele Bündchen are posting images of their Elephant Mini Bags on Instagram. Starting today, the philanthropic accessories are available on Loewe.com and at Bergdorf Goodman.
Images Courtesy of Loewe