To those who say New York isn't fun anymore, we say: Have you gotten down with a group of sexually ambiguous goths and a bunch of kids wearing cat masks at a warehouse in Brooklyn, or danced on a banquette at a former strip club and partied till dawn in a Chinese restaurant? Here, we brought together New York nightlife's new guard, a group of men and women doing their part to make sure the city that never sleeps. . . never sleeps

CHERYL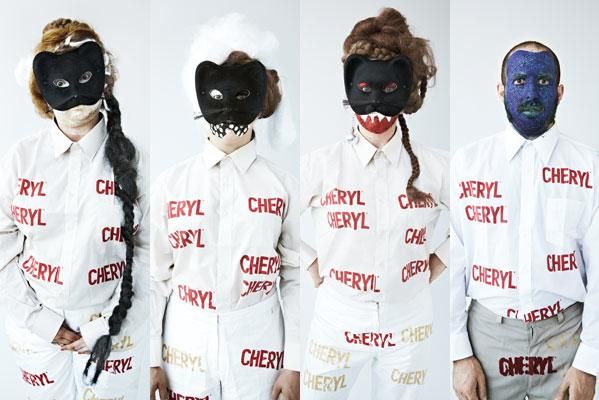 Above, L-R: Stina, Sarah, Destiny and Nick. Click to enlarge image.

CHERYL is a dance party and art collective comprised of Nick Schiarizzi, Stina Puotinen, Sarah Van Buren and Destiny Pierce. They began their feline-themed dance parties at a dive bar in Park Slope a little over three years ago. Since then the party has grown into massive, sweaty, costumed affairs that they throw throughout Europe as well. Next up: a tour of the U.S. including a stop at Miami's Art Basel.

Stina
What makes New York nightlife exciting right now? "There's always some new party/DJ/ venue. Also, the fact that four mentally ill people in cat masks can act like party clowns and people still get into it is pretty unique."

Sarah
First New York nightlife memory: "It was horrible. I was about two years away from moving to New York, and was visiting for New Year's. We went to the douchiest club in the Meatpacking District, where I made out with two of the most boring finance guys and then told one of them it was very possible he was gay. All of the people there were soul-sucking psychic vampires. I got insanely drunk, got in a verbal fight with some horrible person and blacked out. But you know what? It was all uphill from there."

Destiny
Nightlife crushes: "Anyone who will make out with me even if I am covered in fake blood and dressed in a garbage bag after performing at CHERYL."

Nick
Most memorable night in New York: Our CHERYL party last Halloween at the Bell House
in Brooklyn. We were running this massive performance installation at PS1 that weekend and
we were already exhausted, and then 1,000 people showed up to our party Saturday night and
there was a line down the block to get in. Inside, the dance floor was super-packed, the costumes were amazing and everyone seemed to be having a lot of fun. It was a good night."

METALHEADS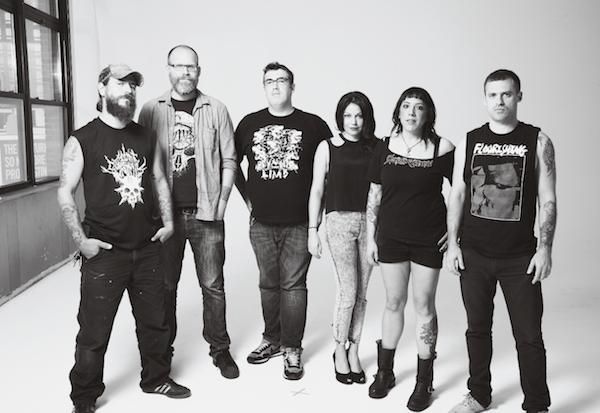 Above: Bill Dozer, Brandon Stosuy, Rich Hall, Samantha Marble, Joanne Filipone and Curran Reynolds.
Click to enlarge image
.
Bill Dozer
is the 34-year-old owner of the Acheron in Bushwick where he books metal shows featuring bands like Fat Hooker, Social Decay, Night Birds and Windhands. When he's not rocking out at the Acheron he's hanging out in Williamsburg with his wife or bartending at the Anchor Inn.
First New York nightlife memory:
"Sneaking into a kung fu movie in Times Square when I was 14."
Brandon Stosuy
is the editor of online music bible, Pitchfork, where he also writes a metal column called Show No Mercy. Stosuy, 38, books shows under that name as well and is a music curator for MoMA's PS1 Warm Up series.
What makes New York nightlife exciting right now?
"Folks are open to shows that cut across genres. I've done things like pair a metal band with a dark pop band and as long as there's some sort of reasoning behind the matching, people are into it. And the DIY spaces -- you can book a year's worth of events without ever stepping foot into a 'real' club."
Born in Queens, promoter and booker
Rich Hall
, 35, now lives in Greenpoint where he works the door at the Brooklyn 'hood's new metal, punk and goth bar Saint Vitus and runs his company 1000 Knives, which books metal and hardcore shows throughout the city.
Most memorable night in New York:
"Seeing the band Neurosis at CBGB in '95. They didn't go on until 2 a.m. and I remember finally getting home at like 5 a.m. then getting up at 7 for school. It was totally worth it."
Samantha Marble
started shooting bands in "dingy basements with crowds of 15," eventually
working her way up to photographing Megadeth and Slayer in huge concert arenas. The 34-year-old New Jersey girl occassionally comes out from behind the camera to promote various underground bands, artists and projects.
Nightlife crushes:
"The people holding it down on Waterbury Street."
For the past seven years
Joanne Filipone
has been throwing heavy metal shows in Brooklyn
under the moniker Osiris Presents, booking bands like Sleep, High on Fire. Eyehategod and Wolves in The Throneroom. She also bartends at the Charleston in Williamsburg where she lives.
First New York nightlife memory:
"Either seeing Lydia Lunch or the Lunachicks at CBGB's when I was in high school."
In addition to working as a music publicist, repping metal bands like Saviours, Danava and Bloody Panda, the 34-year-old
Curran Reynolds
runs Precious Metal, a weekly concert series held Monday nights at Lit, and plays drums for Today Is the Day and Wetnurse.
Most memorable night in New York:
"The Wold show at Matthew Barney's studio is a good example of how to do things right: the performance, the location, the secrecy of it all, and it was their first time playing live. You got the feeling you were witnessing something special."
FRANCO V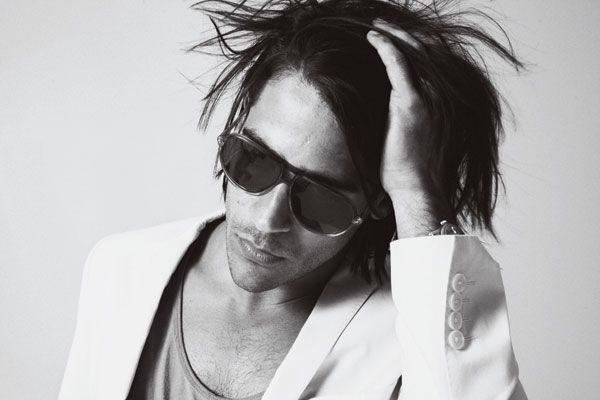 Franco V
began throwing loft parties in New York while still in high school. He then bartended at several downtown bars, but quit after Beatrice Inn closed, because, he says, "You'll never find a more fun bartending job than that one." The 27-year-old can currently be seen (often sans shirt) DJing at Westway on Tuesday (where he's also an investor) and he's working on opening his own club.
Most memorable night in New York
: "Alexander Wang's Fashion Week party a few years ago when he rented out the gas station. You could walk into the gas station store and just take candy and stuff off the shelves. It was basically a dream come true."
MAY KWOK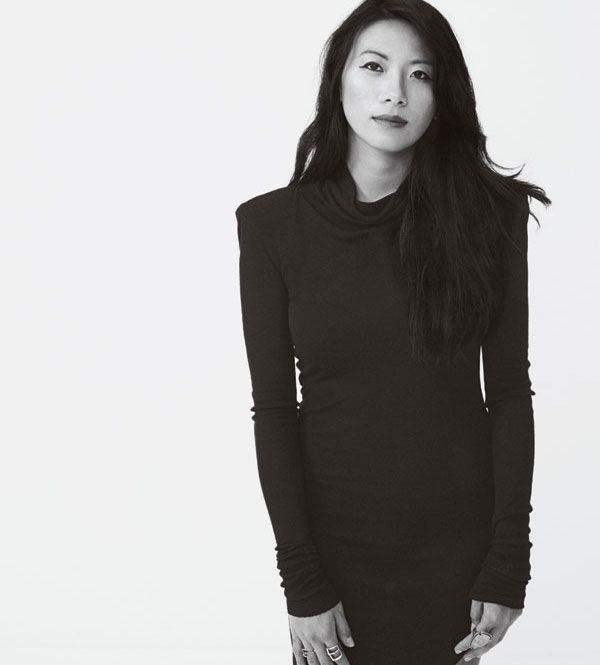 The born and raised New Yorker, publicist, consultant, promoter and DJ May Kwok bought herself a fake ID at a local mall and started going to nightclubs like Limelight and Kit Kat Klub when she was just 13. In 2004, she started promoting parties with GBH, and now DJs private fashion events and has a regular gig at Madame Wong's.
Most memorable night in New York: "It was a party a few years ago at Hiro Ballroom when Courtney Love performed. Also many, many dance nights at Beatrice Inn, and most recently, my friends Elin and Kristin's birthday parties at Madame Wong's."

FRANKIE SHARP

Click to enlarge image
.
From nine to five,
Frankie Sharp
is a "slave to fashion" as a brand and design consultant. Not
that he doesn't work a fierce lewk at night as the resident DJ and promoter for Everything at Bedlam on Avenue C. His Thursday night party has become famous for its guest DJ appearances by the likes of Casey Spooner, SSION, Sky Ferreira, Hercules and the Love Affair, JD Samson, Bravo head honcho Andy Cohen and PAPER's own Mickey Boardman.
Most memorable night in New York:
"It was my first night in New York at Mr. Black. Michael
Magnan was DJing, Sophia Lamar was on the mic making fun of people's outfits and I was whipping around my studded leather jacket as if I were cracking a whip, which frightened Catherine Baba, who was dancing near me literally dodging my studs and spikes. I love Catherine Baba and was really embarrassed the morning after."
THE
LE BAIN CREW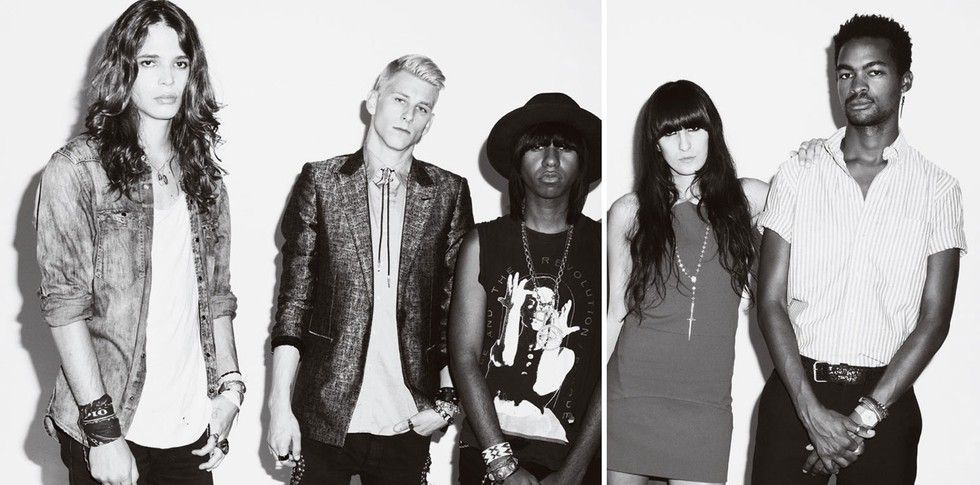 Above, L-R: Jacob Dekat, Jordan Bradfield, Prince Chenoa, Kristin Gallegos and Ian Bradley.
Click to enlarge image
.
Jacob Dekat
and his boyfriend, designer
Prince Chenoa
(formerly known as Prince Peter,
pictured at center), are a New York nightlife power couple of sorts. Rarely seen apart, they DJ together at one-off events (like at a party for the Rolling Stones' documentary
Shine a Light
) as well as at regular gigs like Paul Sevigny's Wednesday night fête at the Standard Hotel's Le Bain. When not out on the town they are working on their model fanzine LOVECAT.
Nightlife heroes:
"Bianca Jagger and Andy Warhol -- they invented nightlife! Basically, anyone who can ride a horse in a club is our hero."
Jordan Bradfield
was born and raised in the small town of Santa Claus, Indiana. Upon arriving in the big city he got a job at the PR firm People's Revolution, where he was drawn to event production, i.e. throwing parties. The 24-year-old then met nightlife impresario Erich Conrad and helped launch his Thursday night party ZigZag at Le Bain. Bradfield can be spotted playing host both inside and outside the penthouse club every week.
Best night to go out:
"Thursdays for ZigZag of course! ZigZag is like Noah's Ark for New York nightlife, a place where the best of each subculture escapes to higher ground -- except in this case it's for debauchery."
Back in the mid-aughts,
Kristin Gallegos
tore it up at the era's legendary Misshapes parties every Saturday night. It was there that she met many of her close friends (not to mention some ex-boyfriends). She's a makeup artist by trade and says she simply "fell into" hosting and promoting in the nightlife world. She currently promotes ZigZag at Le Bain every Thursday.
Nightlife heroes:
"Andy Warhol and the club kids of the '90s. The Factory in the '60s was really a subculture of its own that created its own superstars. The parties themselves sound incredible. And the '90s club kid scene is really fascinating to me. They dressed so outrageously and threw the most epic dance parties, whether it was at a club or on the subway.
Ian Bradley
started his nightlife career at 19, when he started filling in for a friend, working the
door at Lit Lounge. Bradley (who also works as a fashion stylist) then joined up with the Ruff Club crew, and worked at 205 and Webster Hall before landing his current high-profile gig: manning the doors of Le Bain -- ensuring the famous hipster-filled hot tub doesn't overflow.
Ideal New York night:
"I love nights where it starts off in an East Village dive bar, into a Meatpacking District hotel, into a Chelsea megaclub and then ends at a SoHo basement hip-hop party..."
TEAM WESTWAY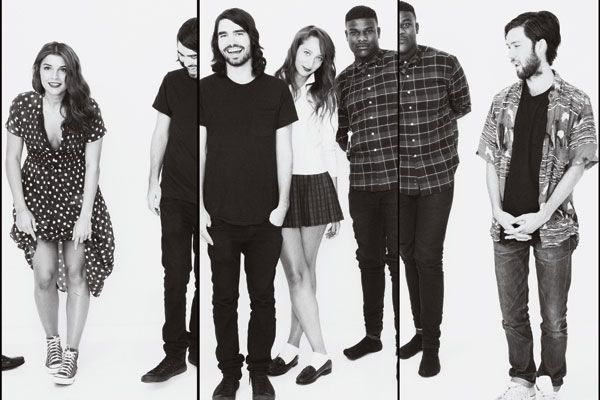 Above: Flo Galarza, Austin Peters, Vanna Youngstein, Andre Manigault and Nick Darmstaedter.
Click to enlarge image
.
Florencia (Flo) Galarza
, 26, moved to New York from Miami, where she spent her nights at Misshapes parties and the Beatrice Inn. She now hosts and DJs at Friends, a Wednesday night party held at Westway, Carlos Quirarte and Matt Kliegman's new stripclub-turned-hip-party-den.
First New York nightlife memory:
"Bungalow 8. So what?"
Austin Peters
didn't waste any time diving into nightlife. The 24-year-old DJ and party promoter from Santa Monica, CA, began DJing at 13. He went "on hiatus" for six years before
moving to New York where Erik Foss, owner of the East Village's Lit Lounge, gave him a job DJing in the bar's basement. Now he DJs Wednesday nights at Westway, and works as a video director for brands like Levi's and bands like Chief.
First New York nightlife memory:
"Making out and getting punched at Salon."
Originally from London, the 25-year-old
Vanna Youngstein
now lives in New York's Little Italy with her fellow Westway hostess, Flo Galarza. During the daytime hours, Youngstein is a stylist, designer and shopgirl at Opening Ceremony.
Most memorable night in New York:
"Axl Rose performing at Rose Bar for a
Purple
magazine party was pretty dope!"
By day, 21-year-old
Andre Manigault
, the youngest of the Westway crew, works as a maintenance man in Harlem, and by night he promotes for Friends.
What's boring about New York nightlife?
"Only boring people get bored. You go out when
you need to drink and dance. You shouldn't be frustrated or bored unless you're at the wrong
spot or you're waiting for the bathroom."
In addition to catching him at Friends every Wednesday, if you look closely you can spot
Nick Darmstaedter
as a partygoer in Sofia Coppola's last film Somewhere. Darmstaedter moved to New York from L.A. for "the pizza -- or the pussy." Presumably he gets plenty of both.
Best night to go out:
"Wednesday nights at Westway has got nutcrackers and babes and you never really know what's going to happen."
REBECCA SMEYNE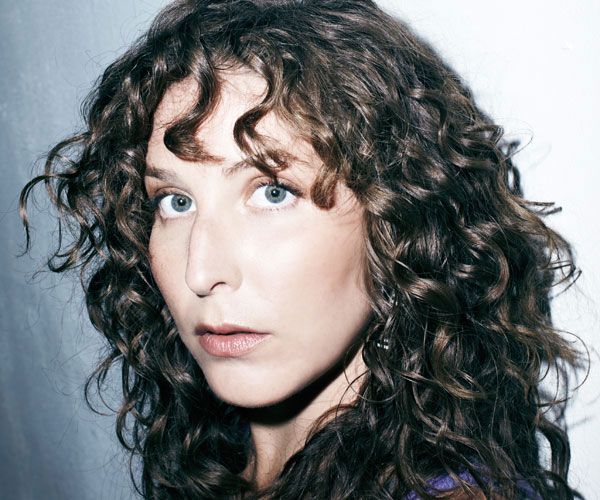 Rebecca Smeyne
joined the Papermag.com family last May and has gone on to become our
go-to online nightlife photographer. Uninterested in shooting "party photos of cool kids at the latest hot spot," the Columbia-grad recently quit her day job as a statistical research analyst at a media company to pursue documentary photography and partying full-time.
Most memorable night in New York:
"It was at a divey old-school neighborhood joint for a party I threw, the Bed-Stuy Bikini Bash, and it was half-price for people who wore swimwear. It also happened to be my 32nd birthday and I grabbed a fistful of birthday cake and chucked it into the crowd. Others followed suit, resulting in one very slippery, frosting-coated crowd of half-naked bodies."
THE NEW GOTHS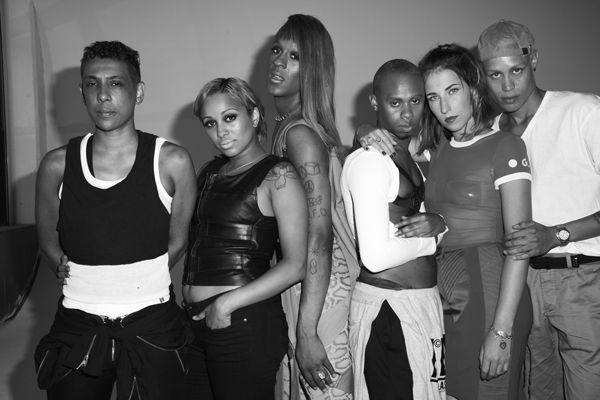 Above, L-R: Leilah Weinraub, Jazmin Soto, Michael David Quattlebaum, Jr., Shayne Oliver, Haley Wollens and Quentin Belt.
Click here
and
here
to enlarge image.
Leilah Weinraub
's nightlife trajectory has been anything but average -- or legal, for that matter. At 15, she worked at a "mob-run" bar in Israel, and is currently making a documentary about Shakedown, an illegal underground lesbian strip club in L.A. produced by pal Venus X, as well as providing video projections each week for Ghe20 Goth1k.
First New York nightlife memory:
"Hanging on the Upper West Side with my girlfriends while at the Jewish Theological Seminary at Columbia; having cocktails and watching them smoke Marlboro Lights."
Jazmin Soto
, aka Venus X, has gone from a cocktail waitress at Jay-Z's club 40/40 (where
she waited on "rappers and athletes and made an insane amount of money") to the green-haired host of Ghe20 Goth1k, a weekly anythinggoes- themed, politically-progressive warehouse party which takes place every Saturday.
What's unique about New York nightlife?
"Honestly, New York nightlife needs a facelift.
It's nearly impossible for us to throw our party because of racism, sexism, homophobia
and most of all capitalism. Venues play trash and try to dose everybody up on alcohol. We
advocate transparency, marijuana, good music and mixed crowds."
Michael David Quattlebaum, Jr.
performs his brand of "cyber hip-hop cabaret" under the name Mykki Blanco at parties all around town, from Harlem to Brooklyn, and makes frequent appearances at Ghe20 Goth1k. The 24-year-old writer and performance artist recently published his first book of poetry,
From the Silence of Duchamp to the Noise of Boys
, and is releasing a mixtape this fall.
First New York nightlife memory:
"I was 16 and had snuck into the The Cock where I met
Alexander McQueen."
Shayne Oliver
, who DJs at and co-hosts Ghe20 Goth1k with Venus X, made a name for himself in the fashion world as the designer of the avant-garde athletic-inspired line Hood By
Air, and in the nightlife world by hosting parties at Happy Valley and DJing further downtown at
Happy Ending. Though his GG playlist is pretty progressive, we happen to know he's got a sweet spot for Sheryl Crow.
First New York nightlife memory:
"I was 13 or 14, and was snuck into Club Luxx by Sophia
Lamar. Good times..."
Haley Wollens
got into nightlife simply because she "loves to dance," but the fashion stylist (she's worked with M.I.A., among others) also happens to look pretty good doing it. The 24-year-old started out DJing with her best friend Jesse Hudnutt at Ryan McGinley's Main Man party at B.East. She's currently the host of Monday Night Moves, "a film-screening-cum-dance-party" at the Jane Hotel and has been
known to guest-DJ at Ghe20 Goth1k.
What makes New York nightlife exciting right now?
"People are over lazy socialite DJs. They want a full experience, they want atmosphere, they want to meet new people, they want to hear new music. Right?"
Quentin Belt
is the man behind the extremely NSFW url buttdickandpussy.blogspot.com,
where he documents the rising stars of New York nightlife. Originally from L.A., he was a doorman at Mustache Mondays before he left his post and the West Coast to start taking photos in New York.
Best night to go out:
"On Monday, it's Monday Night Moves at The Jane Hotel; Tuesday, stay
in; Wednesday, Friends at Westway; Thursday, Everything at Bedlam or ZigZag at Le Bain;
Friday, Clubber Down Disco at the Chelsea Hotel; Saturday, Ghe20 Goth1k (duh); and Sunday, stay in."
SIMONEZ WOLF