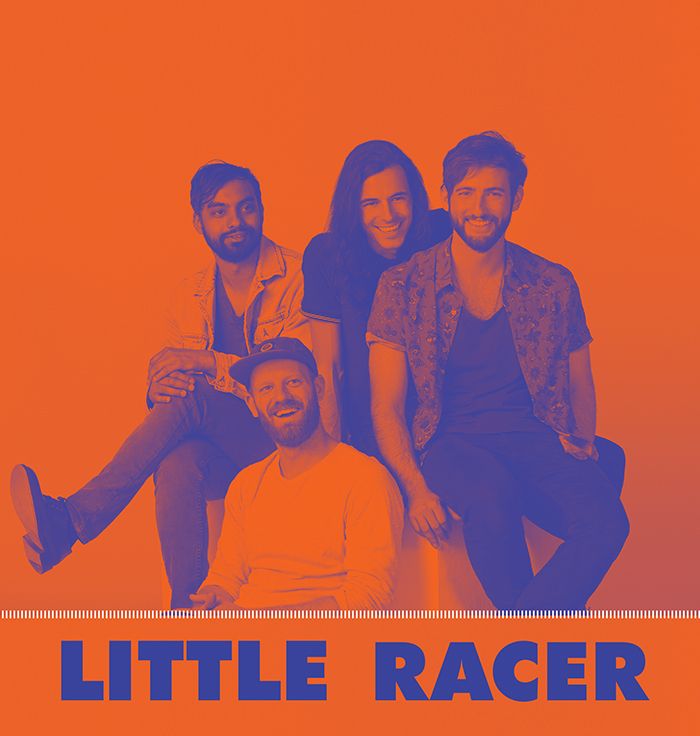 (l-r): Ish wears a t-shirt and vintage jacket from Gap, jeans by Cheap Monday and shoes by A.P.C. Dave wears a shirt by Cheap Monday and a hat by Dope Life New York. Wade wears a shirt and jeans by Uniqlo. Elliot wears a shirt and tank by Topman and jeans by Oak.

Brooklyn romance at its haziest, set to shimmering guitars, languid melodies and lyrics that could have been cribbed from Union Pool flirt-fests.
Summer plans:
Singer/guitarist Elliot Michaud, bassist Ish Nazmi, guitarist Wade Michael and drummer Dave Tedeschi will be supporting their new six-song EP,
Modern Accent
, with a Pianos residency and multiple dates at the Northside festival in Williamsburg.
Summer jams:
Local bros the Teenage, Hunters and Boytoy, plus '80s mainstays like Talking Heads, Rod Stewart and... Basia? "She's this obscure female jazz electronic artist," says Michaud. "There's a lot of Racer influences coming from Basia."
Summer love:
"I love that playing '90s hip-hop out of car radios will always happen in the summer," says Nazmi."They just don't update. Nas and Biggie, always."
To sum up:
"The EP happened when the lineup changes were at their worst," says Nazmi. "It was either like we were going to break up or write something new and start fresh, and that's kind of what we did. We got together and we wrote these six songs."
THE 7 BANDS YOU'VE GOTTA KNOW THIS SUMMER