It's 10 p.m. on a blustery summer evening and Anna Faris is standing outside a bar on Central Park South, getting grilled by a crowd of Manhattanites. One of the women suddenly pokes an umbrella in Anna's face. "You're famous, I just know it," she says. "What have you been in?" Anna, who was just on the way back to her hotel across the street, smiles beatifically and lists a few movies from her oeuvre. "I was in a series of movies called Scary Movie," she offers a bit sheepishly, referring to the so-stupid-it's-smart spoof franchise that she's been starring in since 2000. But that doesn't help. So she mentions Brokeback Mountain, Lost in Translation and Just Friends, last winter's inspired but largely ignored romantic comedy in which she steals scene after scene as a pathologically oversexed, self-absorbed starlet who flings herself shamelessly at a record exec played by Ryan Reynolds. Umbrella Lady still can't place her, though. Finally she retreats and tells a man lurking a few feet away, "You owe me 20 bucks! I told you she's famous."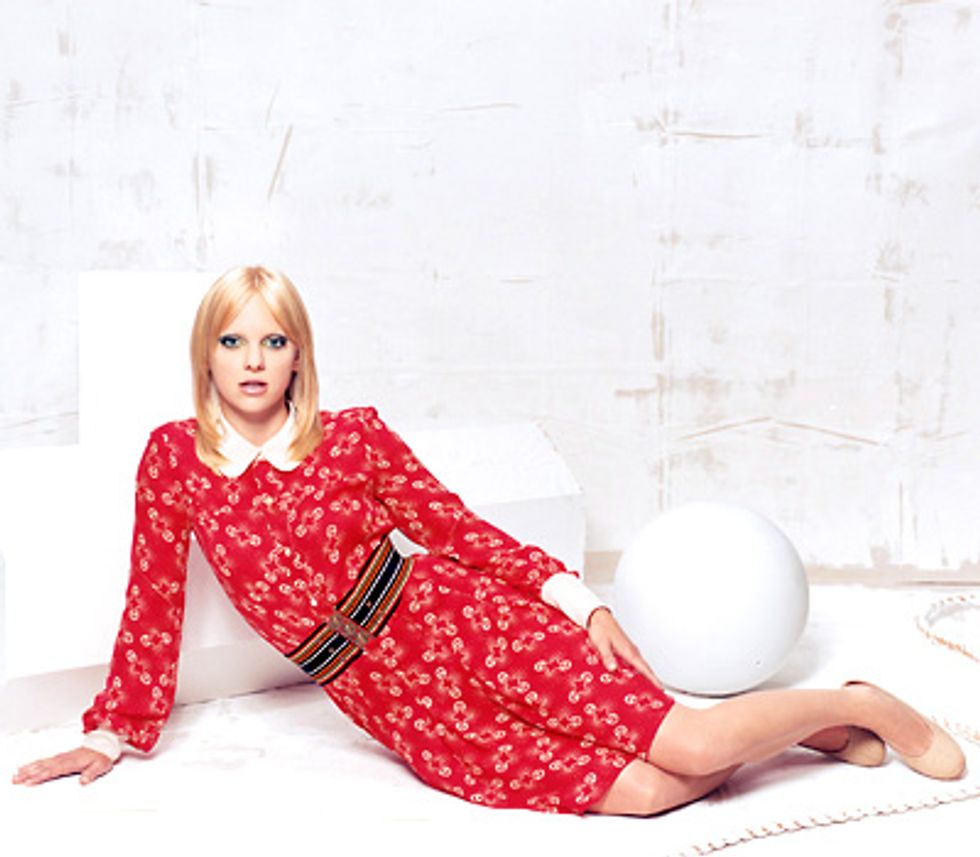 Call it the curse of the character actor. Anna (pronounced "Ah-na") landed her first big movie role in 1999 after mailing a VHS audition tape to Keenen Ivory Wayans she'd filmed it in front of the fireplace at home. Wayans cast her as clueless space-case Cindy Campbell in Scary Movie. Since then, she's been the centerpiece of every Scary Movie -- there have been four so far, and another one is currently in production; the series has grossed over $600 million worldwide -- and has appeared in 10 other films. Yet she's still under the radar. "I think my career, in terms of the amount of work I've done, is a little bit ahead of the press I've received," she explains, and it's true. But with three projects slated for release in the next year, there's a chance that Anna might soon switch from $20-bet puzzler into full-fledged Us Weekly fodder. It all starts this July with the action-filled comedy My Super Ex-Girlfriend from director Ivan Reitman (Ghostbusters). She plays the love interest of Luke Wilson, who has recently broken up with a extra-vengeful superhero played by Uma Thurman.
To help handle the coming year, she's hired a new publicist. Not that Anna really needs help. Now 29 years old, she's navigated the showbiz trenches smoothly since moving to Los Angeles seven years ago. She doesn't display any of the revolting off-screen tics that many of her Hollywood peers have acquired. Onscreen, she's approachable and charming. "Anna seems to me like a young Goldie Hawn," says Ryan Reynolds, who worked with her on Just Friends and last year's Waiting. "She's got sex appeal and the ability to lure you in with unbelievably adept comic timing. She's this beautiful woman who has a sweet, self-deprecating charm, but also an acerbic wit. I think the self-deprecation is the bait, so people think, 'Oh, she's so sweet.' Then she'll say or do something that is so profoundly unique. It's really rare, particularly in someone who is cute. Most people who are attractive have spent a lot of time cultivating other parts of their personalities. But Anna is very unusual, a genuine triple-threat." So no, Anna doesn't need much help. The actress is as delightful today as she was growing up in Edmonds, Washington, a sleepy Seattle suburb. I know this because I attended high school there with her. We used to skip class to go smoke cigarettes and cruise to the beach in my Honda Accord or in her Honda Accord, and we acted together in plays like 12 Angry Men (our version was called 12 Angry Jurors). Even then she had star quality, and everybody knew it -- our drama teacher called her "Sunshine."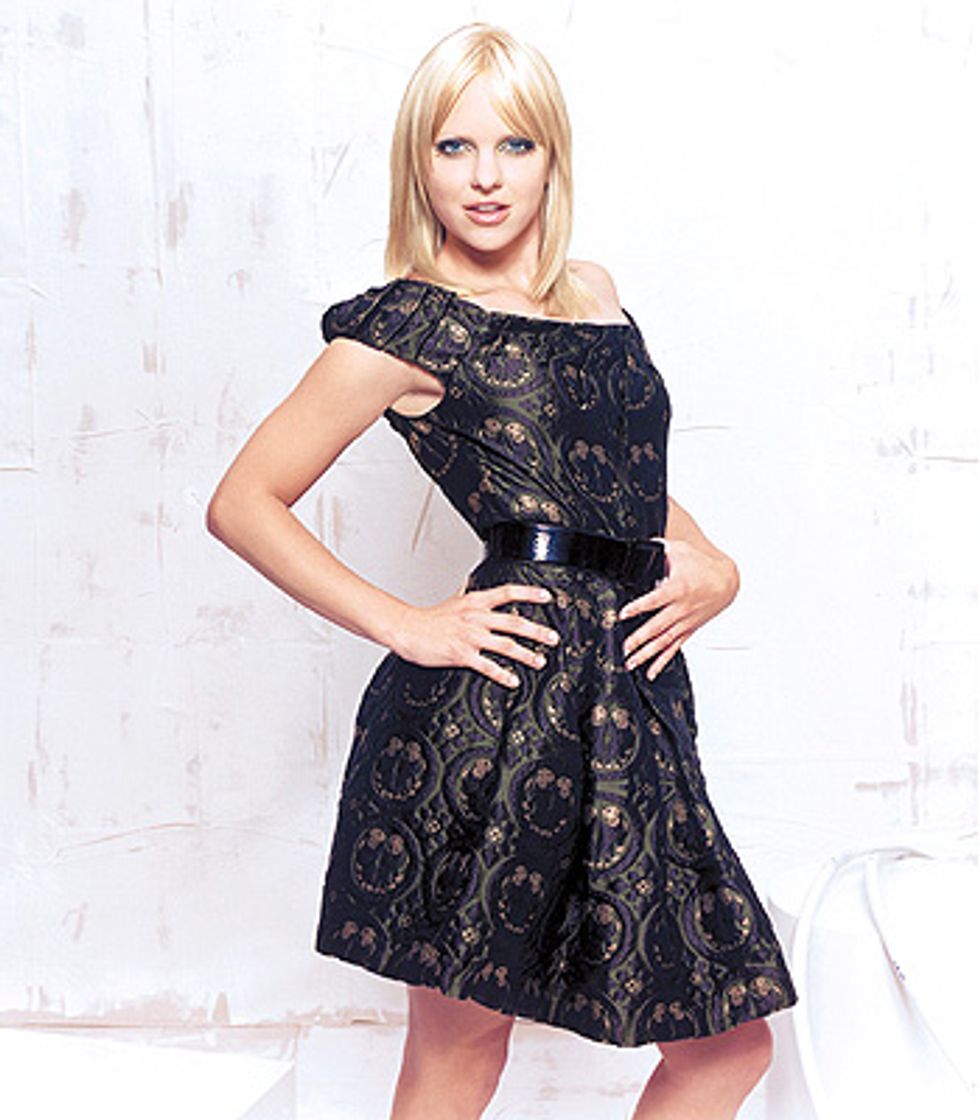 Anna is only in New York for 24 hours to do press, and then it's back to Los Angeles (where she lives with her husband of two years, actor Ben Indra), to start filming Mama's Boy with Diane Keaton and Jon Heder. We're under serious time constraints. But it's tough to stay on track, and our talking points end up including Anna's high-school boyfriend; our lesbian algebra teacher who looked so much like Billie Jean King; and the crew of popular but mean girls who tortured Anna in between classes. She tells me about how they snapped her bra and spanked her and threatened to beat her up because she wasn't "cool." I'm sort of shocked.
We do manage to get some work done eventually. Anna tells me about what happened after she landed her first major job. "I was scared out of my mind when I got to the Scary Movie set," she says. "I thought they'd fire me immediately when they found out that I had no idea what I was doing." She needn't have worried. Scary Movie- -which was originally titled Scream If You Know What I Did Last Halloween and co-starred Cheri Oteri and Shannon Elizabeth- -was a huge success. Though undeniably juvenile (a USA Today reviewer, giving the movie a rare thumbs-down, wrote, "Maybe I'm just too old to appreciate the startling sight of a phallus jammed into someone's ear"), the film struck a chord with audiences and raked in over $250 million.
Anna, who is a natural blond, had dyed her hair black to play Cindy. "There was a period right when it was released when I got recognized all the time. It happened so quickly. It was such an ego rush. I would walk into places and feel like, 'OK, who's going to recognize me?' I never vocalized it, but it's still ugly to have that in you." She's back to blond these days and very pretty. With her huge blue eyes, fair skin and heart-shaped face, she could easily pass for a teenager. Her dazzling yellow hair- -highlighted to a shade that looks like a banana Popsicle- -is the most Hollywood thing about her.
After Scary Movie 2 was released in 2001, Anna landed a part in Sofia Coppola's Lost in Translation as a narcissistic starlet who drives a wedge between Giovanni Ribisi and Scarlett Johansson. "Everyone thought I was making fun of Cameron Diaz, which absolutely is not true. Working with Sofia was the best career experience of my life until that point." Sure, her movies with the Wayans brothers lured in millions of geeky fanboys, but working with Coppola earned Anna cred and job offers from highly respected directors. Ang Lee, Ivan Reitman, David Zucker and Gregg Araki have all cast her (in Brokeback Mountain, My Super Ex-Girlfriend, Scary Movies 3 through 5 and the upcoming indie Smiley Face, respectively). "It was so interesting to work with Sofia. She would just sit curled up on a sofa and very quietly tell the actors to do a take more slowly, or more this, or more that. It was a whole different style of directing."
Born in Baltimore, Anna moved to Seattle at age six and was into make-believe even as a preteen. "I used to stand in front of the mirror with my retainer and pretend I was on a talk show like Donahue being interviewed about my retainer. It wasn't that I was talking to my retainer. It was that I was on a talk show, talking about my talking retainer." (There's more to this story, and it relates to how she imagined that her retainer was actually famous in its own right, like Kitt, the talking car from Knight Rider, but I won't get into it. Just know, well- -just know that this is who she is.)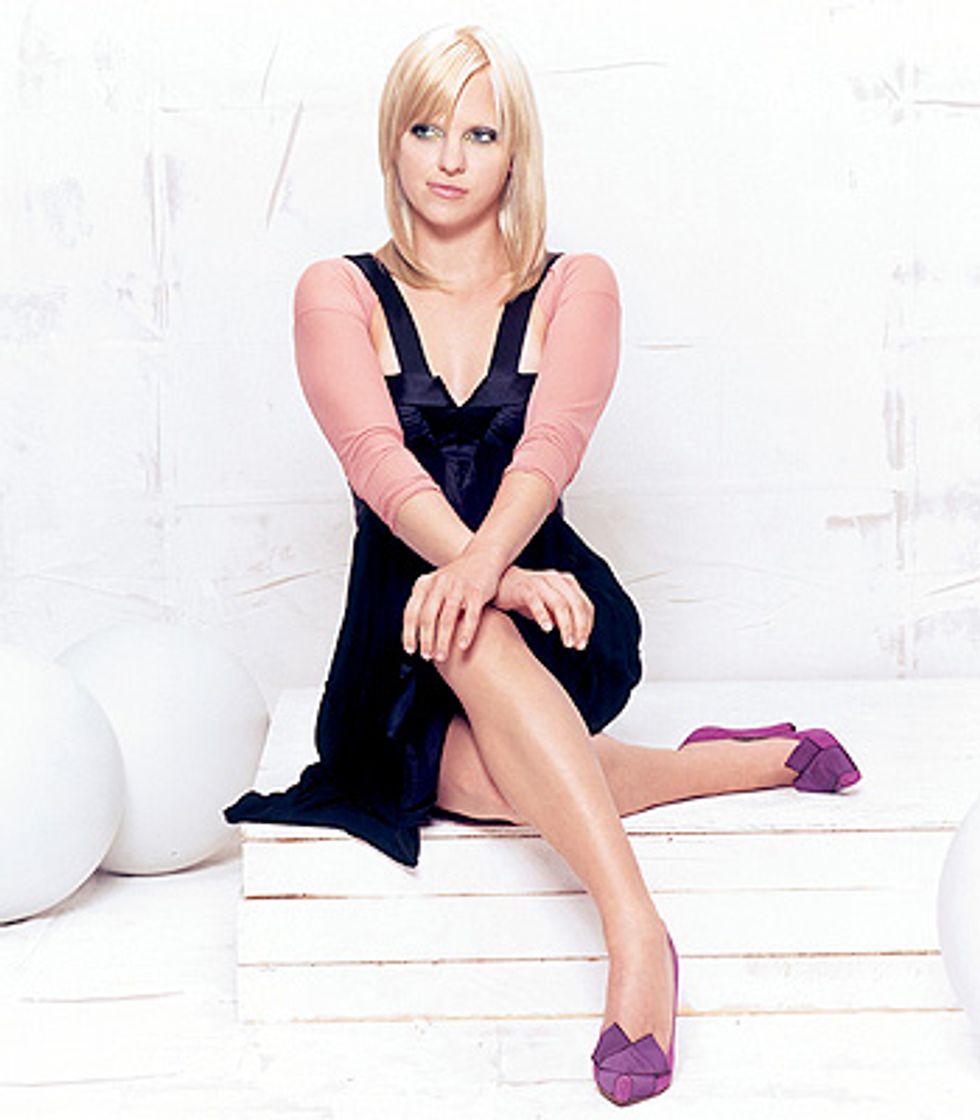 Aside from a stint waiting tables at a high-end retirement home, Anna supported herself during college by taking on theater and other random acting jobs. "I did a lot of voice-overs and training videos," she says. "One of the videos was for nurses. I played a patient who just found out that she has cancer. The director had me do this whole dramatic arc for the scene. I don't think I've done anything as dramatic since."
Eventually she'll get to it. She's been there before. "When I got Scary Movie, my college roommate said, 'That's weird they cast you because you aren't funny.' And it's true that when I was younger, I was a little unhappy. I didn't have a big group of friends. I didn't have huge amounts of confidence. And dramatic roles weren't so hard for me since I actually was going through some tough times."
"So few actresses have what Anna has, in terms of potential and talent," says Gregg Araki, who recently directed Anna in Smiley Face, his upcoming film about a slacker who inadvertently eats 12 pot brownies and ends up in a series of misadventures as she goes about her day. "She's in pretty much every single frame of this film- -I think it's going to be an excellent platform for her. She's such a technically perfect and talented actress, and so funny. She has the potential to do a lot of interesting work, pretty much anything that's out there."
Has the rest of the industry figured this out yet? "Ah, well, Anna might not know it yet, but her managers and agents know what they have with her. They know she's a rare commodity, something really quite special."
This spring, after she finished a Scary Movie 4 publicity trek through Europe with co-star Carmen Electra, Anna had a month off, during which she went to Hawaii with her family and threw pool parties for friends and played bocce ball with Ben on the court above their house. Downtime is a crucial part of her life. "Anna isn't interested in being the biggest movie star on earth," says Reynolds. "She loves what she does, but she's not invested in an outcome."
Sure enough, when I ask about her dream career, she doesn't mention Goldie, Cameron or Drew. "Blythe Danner is somebody whose career I admire. She's a great actress and does good work, but also has a life of her own. I love my job, but at the end of the day, I want to come home and watch a movie and drink a bottle of wine with my husband."
After dinner we return to Anna's room at the Ritz, crack open the window and stare out at Central Park, which unfurls below our feet, 51 blocks north to Harlem. We drink the complimentary bottle of champagne that they delivered for Anna and eat the strawberries that came with it. The strawberries are enormous, as big as babies' butts. It takes five bites to finish just one. There is a feather bed and we plop into it at around 2 a.m. to watch TV. At this point, it cannot be understated how happy I am that Anna didn't turn into a club-hopping, Kitson-trolling, Zahara-adopting Hollywood nutjob who would rather be jockeying for a booth at Bungalow 8 than watching Criss Angel: Mindfreak on A&E.
While I'm surprised to hear how mean those girls were to her back in high school, I'm also somehow relieved. Maybe it's good that Anna got knocked around a little. Otherwise she might have gotten to this point knowing only glowing reviews, a happy marriage and bocce ball in the canyons. No strife, no struggle, nothing but sunshine and a bright future? Talk about scary.
Styling by Avena Gallagher * Makeupby Tina Turnbow for Beauty.com/The Wall Group using Rimmel London * Hair by Ryan Trygstad/The Wall Group using Redken * Stylist's assistant: Joanna Mangnaro * Prop styling by Robert Sumrell * Thanks to Dana Keith