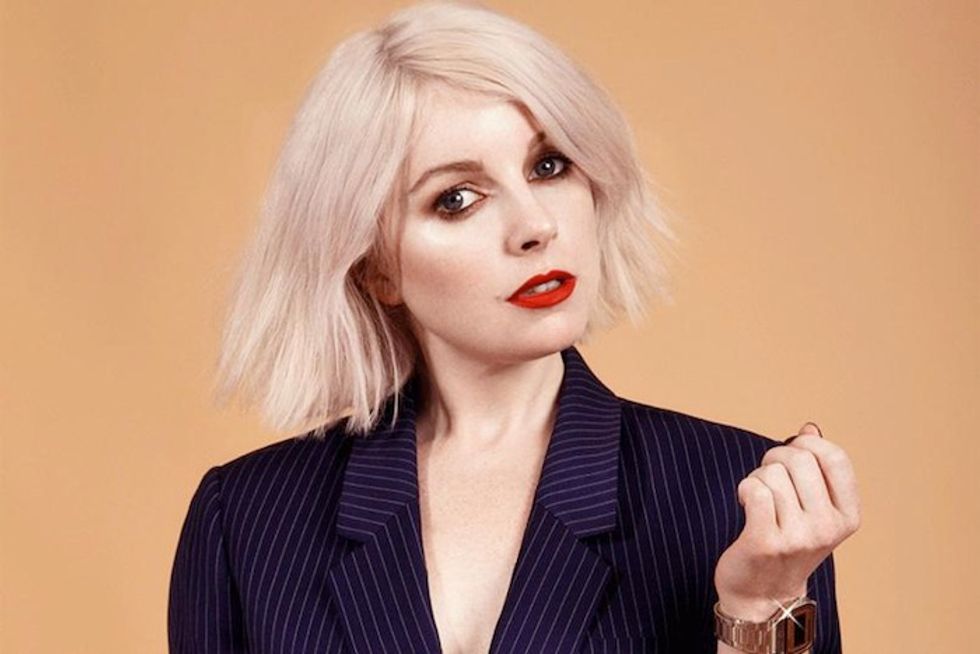 Like most #WorkingGirls,
Little Boots' Victoria Hesketh
still has to get up the morning after -- though she probably looks a helluva lot better on her Walk of Shame judging by that mussed up robe look she's sporting in her new video.
The first single off of her upcoming album,
Working Girl
(out July 10th via Dim Mak), the tune is appropriately titled "Better In The Morning," and has her starting her day with some pastel pink Pop Tarts, an Alka-Seltzer and a little hair of the dog. And with
a nod to Cher's computerized wardrobe in Clueless
, she pulls off effortless hangover chic that will have you a little upset about that whole "I hope we can still be friends" line.
Watch her put your morning routine to shame, below.