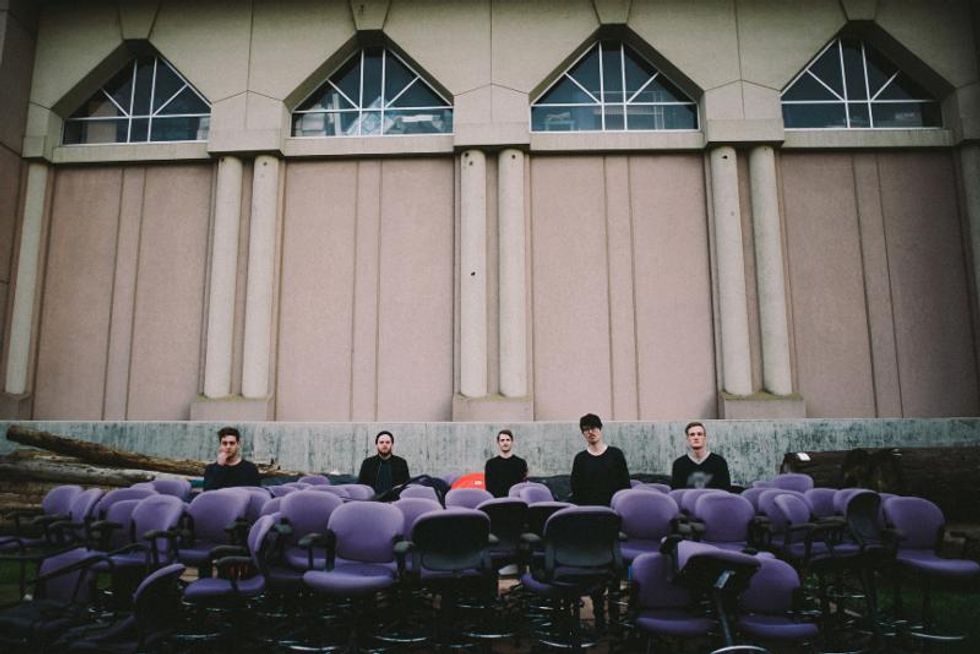 (Photo by David O'Donahue)
Opening with what sounds like a '60s-era egghead scientist (who, it turns out, as actually a voice in the Disney classic,
Fantasia
) imploring the band to "kindly produce a sound. Go on. Don't be nervous. Go ahead. Any sound," Joywave launches into their new track, "Destruction," with some sludge-y riffs that elicit "well, that wasn't quite what I had in mind" from the disembodied voice. The beauty of the song is that you never really know exactly what
the band
has in mind, since the song's vibe is a seamless blend of drone-y chords, bloop-y synths and falsetto-laced vocals, a perfect torchbearer for the post-genre music scene in the Age of the Internet when diverse inspirations are just a mouse click away. Above all else, though, it's a cathartic track, one that'll equally appeal to kids who need heavy distortion to let loose and those who prefer synth-y dance jams. "Destruction" will appear on the Rochester-based band's forthcoming debut album,
How Do You Feel Now?
, out April 21st and we're psyched to be premiering it below. The band will continue their tour this spring with Bleachers and will be playing Terminal 5 in NYC on April 9th. To see more of their tour dates, go
HERE
.