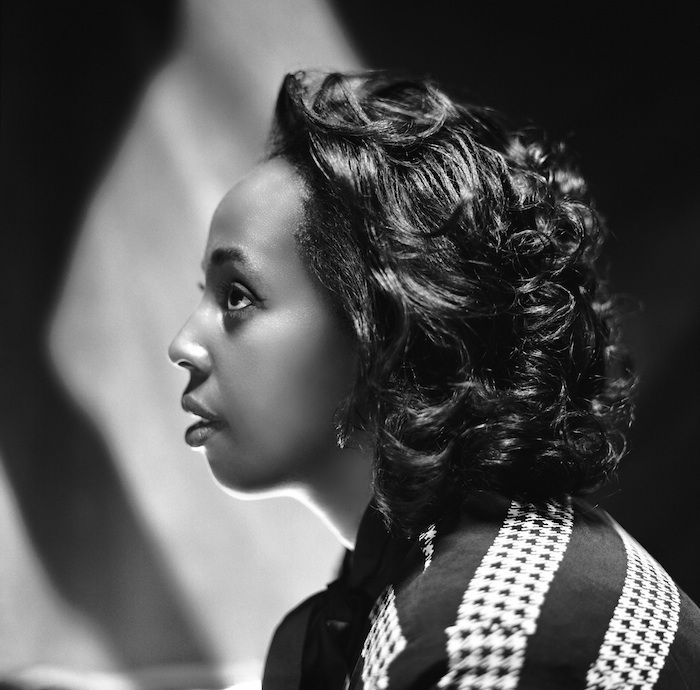 Photo by Autumn de Wilde
Doom soul, morbid Motown, gothic gospel -- the enigmatic Al Spx has sent many a music writer flipping through dictionaries to try and describe her sound as Cold Specks.
I Predict a Graceful Expulsion
, her 2012 debut, is a raw, honest look at loss in all its forms -- relationships, love, faith, childhood -- you know, life. In person, the Canadian-raised, London-based singer is far from melancholic, affably explaining that she has no interest in being a tortured singer/songwriter. She wrote much of the album in her bedroom as a teenager simply as a way to "kill this crushing boredom."
If only monotony were always this spine-tingling: Listening to the sparse 39-minute record has plenty of cathartic moments. "It's very, very honest-too honest," Spx admits with a chuckle. In her husky alto, she sings about becoming disillusioned with religion and wanting to die. "Restless," the new single b-side out today, opens with the line, "I walked to the shore and picked a place of peace. I found no relief." But on another track, she belts out "I am goddam believer" with such conviction that you can only help but be one too.
"When The City Lights Dim," the latest single from
I Predict a Graceful Expulsion
, is out today on Mute Records.