If you're anything like us, you've spent the past few weeks binging (and re-binging) Netflix's phenomenal Stranger Things. And while Barb will always be number one, another one of the supporting characters that began growing on us was Nancy Wheeler's love interest/swoonalicious reformed douche, Steve Harrington.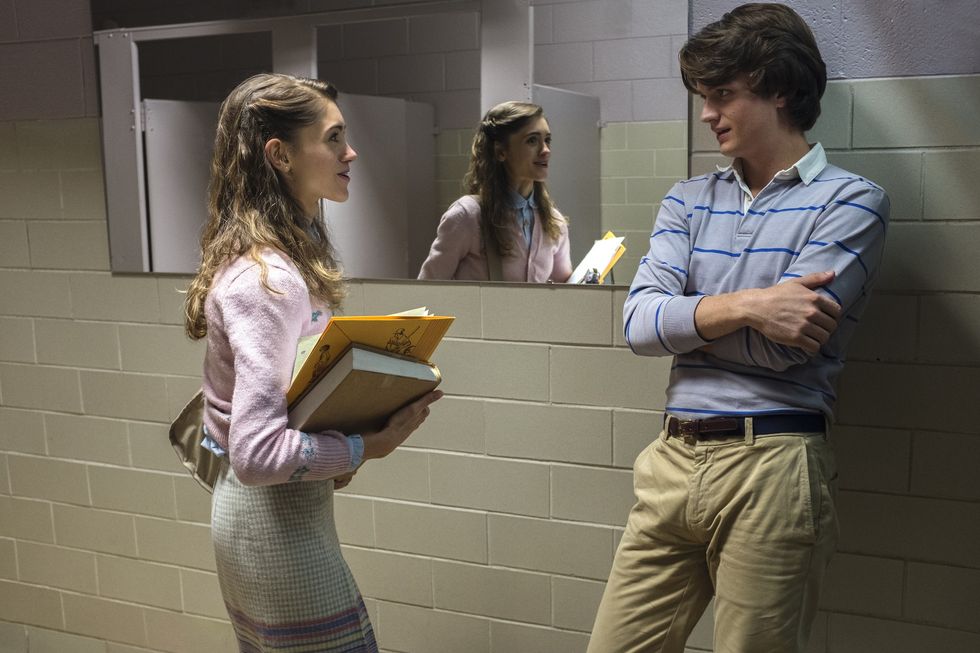 So naturally, I began Googling Joe Keery (who plays Steve) out of curiosity -- eventually finding out that he lives in Chicago, like Birkenstocks and still has very good hair IRL. Thank God.
Also this:
The juiciest tidbit though? Joe is also the drummer for a pretty good psych-rock outfit called Post Animal -- which, I think, he may also be the face of?
I repeat: if Steve wasn't already enough of a dreamy goofball with a heart of gold, Joe scores major points for promoting his band with a giant Sears-portrait of his face for shows.
Listen to Post Animal below and project your fantasies on to that poster alongside me.