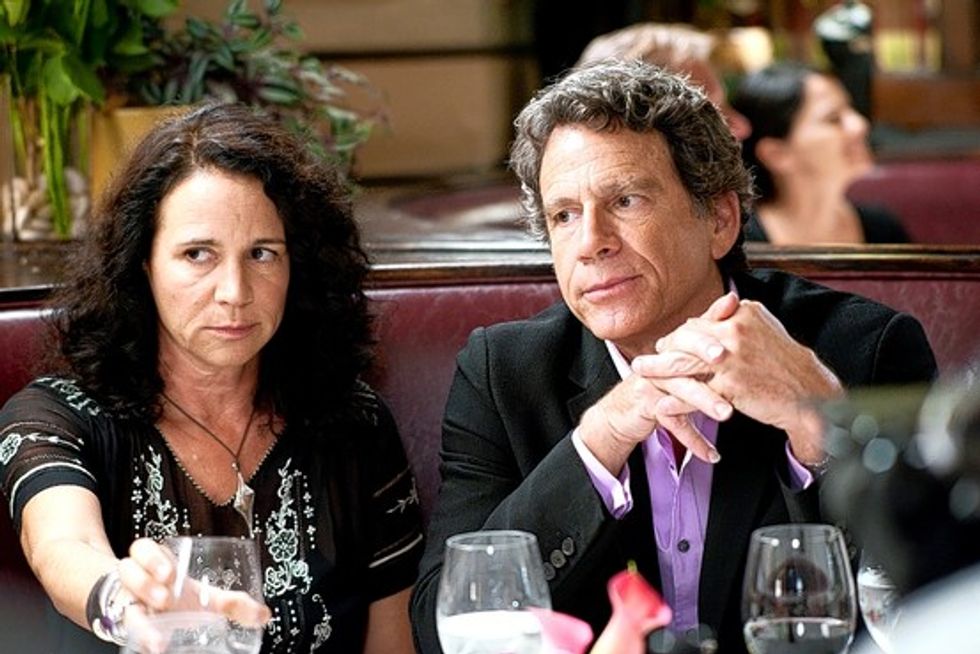 I love a little cinematic cameo. My favorite part of Julie & Julia was discovering that fashion icon Joan Juliet Buck played the nasty bitch at the cooking school. I hadn't even recognized her! Well I did recognize fashion icon/photographer Lisa Eisner who has a cute scene with her husband Eric in Lisa Cholodenko's charming The Kids Are Alright. Yes, I just saw it over the weekend. I'm not very on top of the film scene, so sue me!

Maybe everyone already knew about it but I was also surprised to see Sasha Spielberg billed as "waifey girl." She was the bitchy girl at the party talking to Mia Wasikowska's sexy friend/lust-crush Kunal Sharma. She is NOT waifey! And meanwhile how hot is Sharma? And how hot is Mark Ruffalo? And how fabulous and sexy are Julianne Moore and Annette Bening? I would say Josh Hutcherson is super-hot, too, but he played a 15 year-old and that might sound a bit creepy so I'll just say he's super talented.

Spoiler alert (if you're worse at seeing movies than I am): I only wish at the end that they all wouldn't be so hard on poor Mark Ruffalo's character. The whole thing reminded me of the Joe Orton play Entertaining Mr. Sloane about a sexy drifter type who is brought into an unhappy family situation and fills a need in each only to be kicked to the curb at the final curtain.