UPDATE: Lindsay posted a Snapchat urging the world to not focus on her new shrieking hydra of an accent, and instead, reflect on the message she (kind of) spouted in the interview the accent debuted in: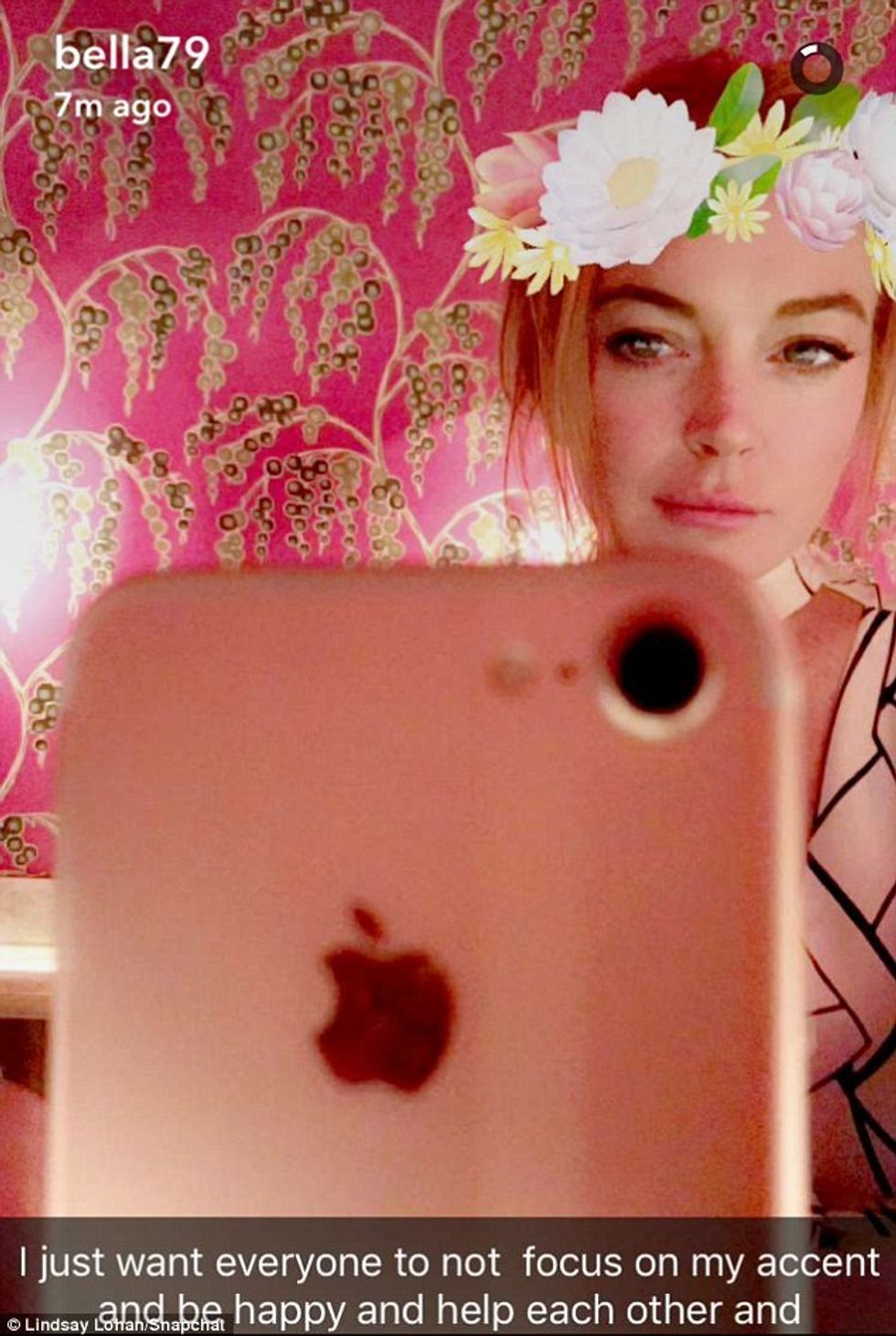 via Daily Mail
Same, Lindsay.
She also posted this on Instagram yesterday.
Thanks, Rolls Royce.

---
The internet was mesmerized, confused, enthralled after learning (and hearing!) that Lindsay Lohan has appeared to have picked up some kind of nationless accent from her endless galavant around Europe and the Middle East in recent weeks/months/years.
The video--tweeted by Perez Hilton--shows the actress-turned humanitarian speaking to Grecian press outside her newly opened Athens nightclub (named LOHAN), which Linds says is a tribute to the Syrian refugee crisis.
While her trademark Parliament Light-charred husk is as present as ever, Linds' cadence is some sort of Trans-Atlantic-Turkish-Greek-British-French hybrid; like Grace Kelly, if Grace Kelly was an uncorked bottle of pink champagne that was left out in the sun for too long.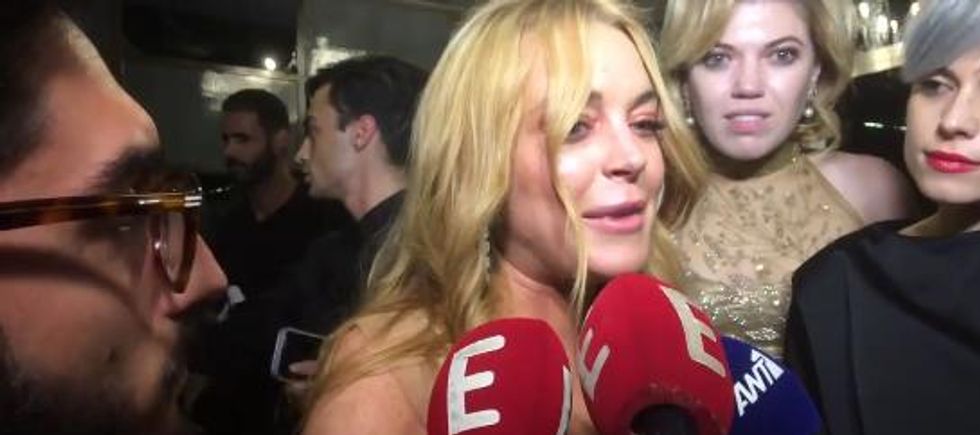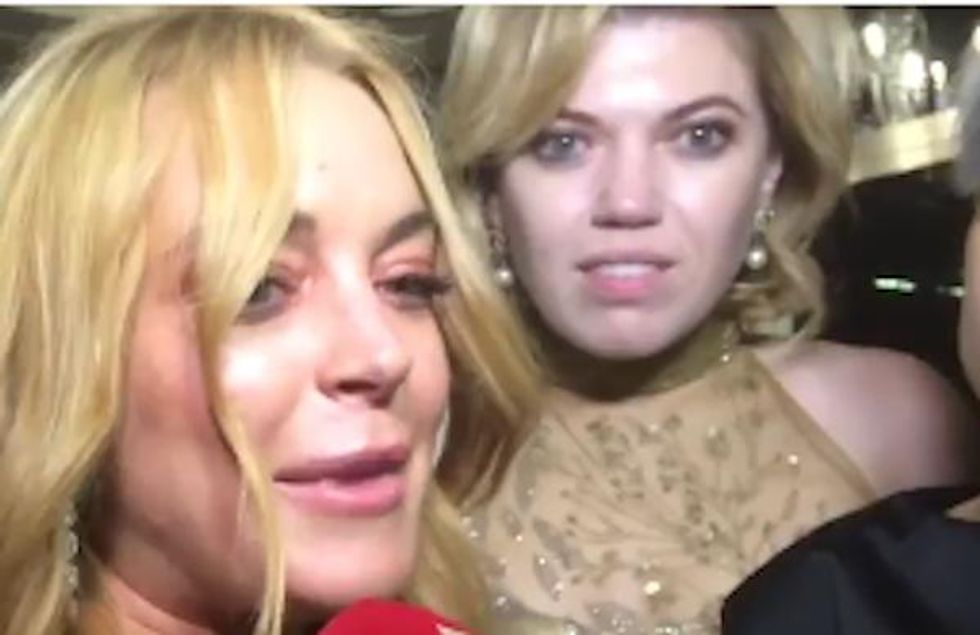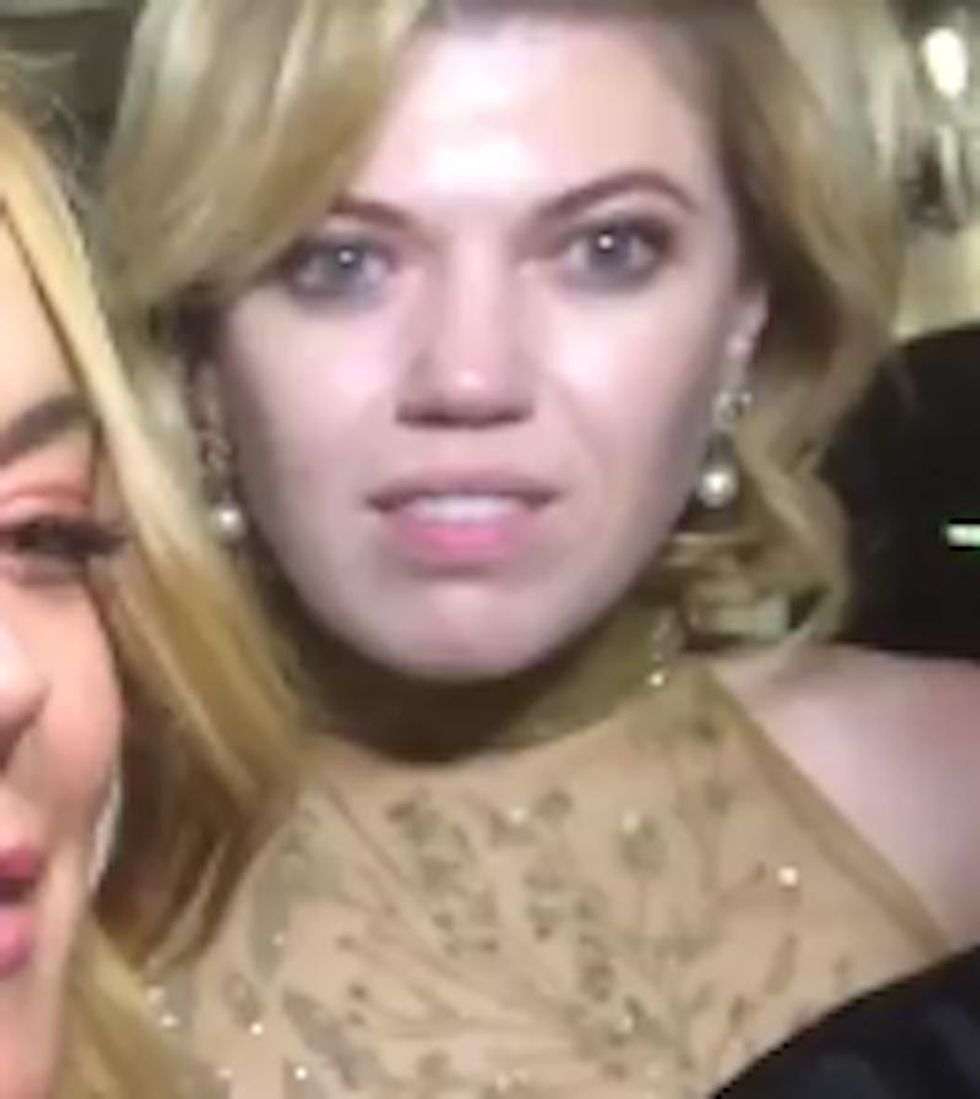 The world taking in Lindsay's new accent
This is not too surprising, as the Merrick, Long Island native, since moving to London 3 years ago, has experimented with different decidedly British AND Arabic (ostensibly) tawks--often times rolled into one:
After the internet burst into a thousand cigarette embers from hearing this new accent, Lindsay took to Twitter (in a now deleted tweet) and (kind of) jokingly addressed the matter: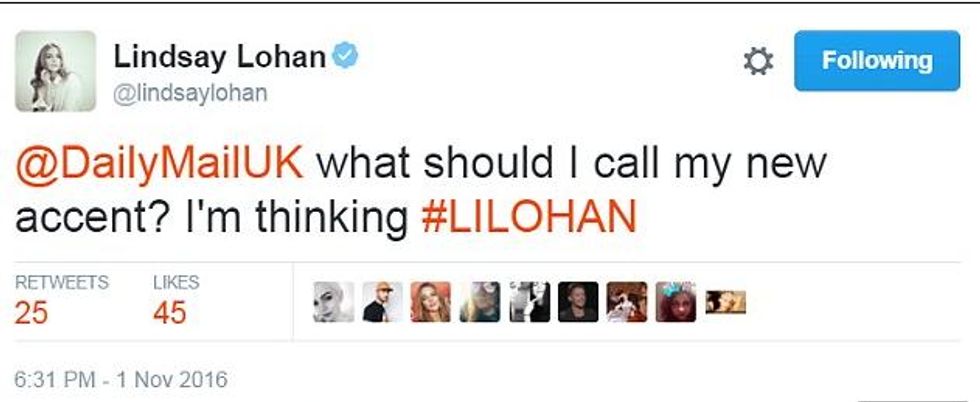 Gooooooood'n.
She then "broke her silence," on accent gate, according to the Daily Mail--whose eloquent headline reads: EXCLUSIVE: Lindsay Lohan breaks her silence and reveals what is behind THAT accent.
It seems even Lindsay is not too sure where she got it from, as she told Daily Mail, "Je ne sais pas." Lol.
She added:
It's a mixture of most of the languages I can understand or am trying to learn. I've been learning different languages since I was a child. I'm fluent in English and French, can understand Russian, and am learning Turkish, Italian, and Arabic.
If Lindsay can proudly say she's fluent in English, then I'm going to start saying that, too.
I'm genuinely thrilled for her, though; if it makes Lindsay happy to speak like someone in a murder mystery dinner theater production, we should all be on our feet and applauding her.