As 2016 drags its marble horror gates to a close, we look back on this chasm pocket of time with both woe and relief--relief that it's finally over. And while we've had worse years, and more terror is to come, we can all agree that Lindsay Lohan had a year. A true year.
The actress turned-globe trotting humanitarian and Syrian refugee advocate (and possible imp of the Turkish government!) had some personal highs and very lows--the latter of which, involving her allegedly abusive ex-fiancé Egor Tarabasov, was unfortunately made public, with Lohan becoming a spokesperson for anti-domestic violence.
Despite some of the pitfalls, Lindsay kept herself and her Snapchat Filter flower crowns in the headlines for mostly positive things, which--in her case--is something to behold.
We continue to root for her, as we always did, and Linds--once again--proves that regardless of what mess or non-mess she's in, she has a supernatural ability to fascinate us; she is a true star.
Let's look back on some of Lindsay's biggest "Oh!" moments of 2016.
That Accent...
Yes, that one. Lindsay--who hasn't lived stateside for a few years now--debuted her trans-continental, steaming pancake batter accent at the opening of her Athens-based nightclub, Lohan.
#LindsayLohan has a new speaking accent/mannerism - and it is the most odd and fascinating thing!! Watch HERE! https://t.co/jOGRRXg2lG pic.twitter.com/9beQWIspSQ
— Perez (@ThePerezHilton) November 1, 2016
Part-British, part-Greek, part-Turkish and fully transcendent, the accent captivated the world.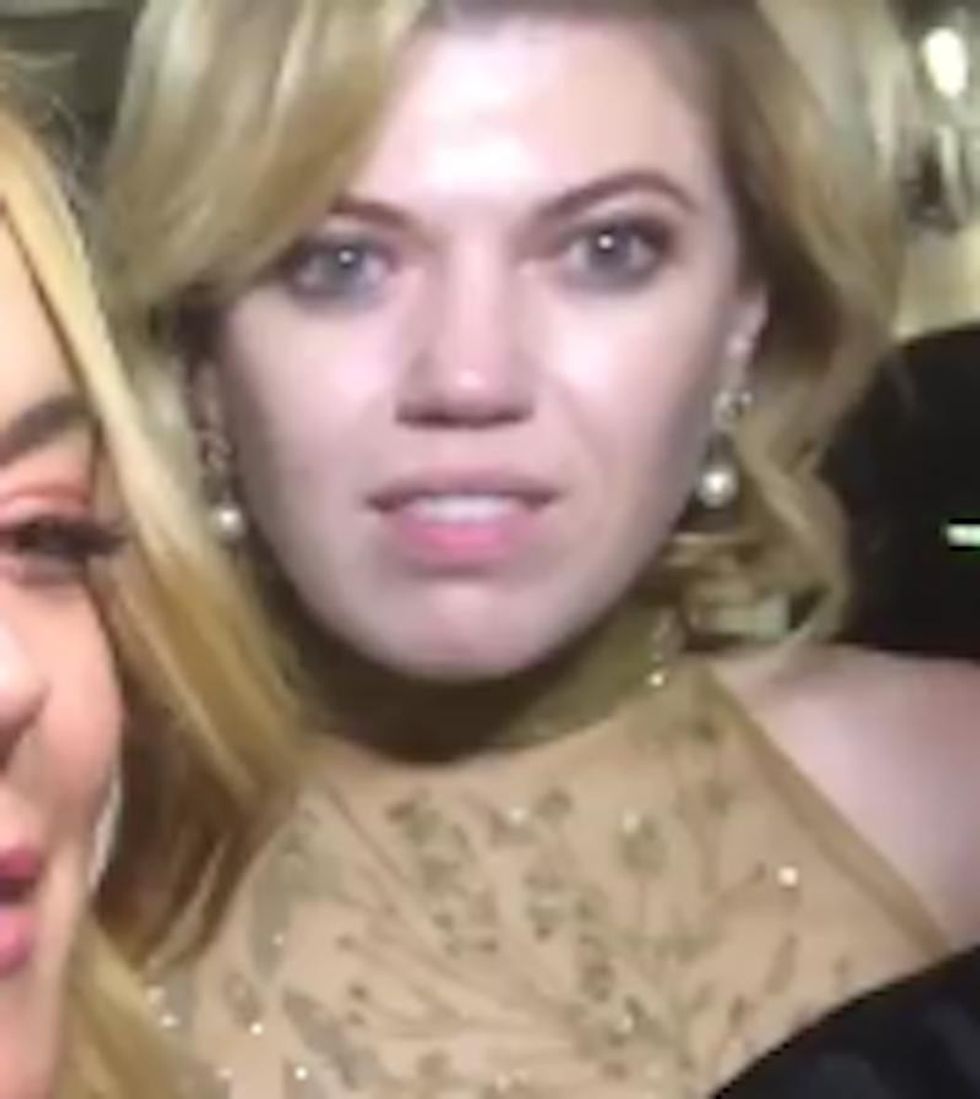 Lindsay (expertly) kept coy about her hodgepodge cadence, and managed to monetize it for charity.

Speak in your Princess Grace of Reno, Nevada way of speaking, all you want, girl.
Humanitarianism
Did I mention charity? Yes! Charity. Lindsay--evidently shaken by the searing hell of human atrocities we've seen this year--most heinously in the war-torn nation of Syria--decided to go full-on Angelina Jolie, and become an advocate for the Syrian refugee crisis.
She branded her accent, donating proceeds from the merch to benefit the Caudwell Children and The Disaster and Emergency Management Presidency of Turkey.
🤗I Only Speak Lilohan shirts available here now- https://t.co/pbecuTGoRP 🤗 retweet to support the world ❤️😍🌏 pic.twitter.com/oCAlxtll5I
— Lindsay Lohan (@lindsaylohan) November 8, 2016
That nightclub in Athens? The actress--whose relationship with nightlife is...sordid--claims it was made as a celebration of Greece's continued welcoming of Syrian refugees, specifically fleeing the devastated city of Aleppo...
Ok.
Aside from that, she donated...energy drinks...to Syrian refugee camps, because if there's one thing...no, never mind. She also visited camps and hospitals in Turkey--the country that's allowed the most refugees to seek asylum.
Never mind the theories that Lindsay was being paid by the Turkish government to make it look good! This was genuinely awesome of her.
Yes.
Meeting With Putin
As a new Cold War looms with Mother Russia, Lindsay, apparently, had an agenda when she agreed to give a Russia TV network her first interview about her alleged ordeal with former beau Egor (a Russian native): she wanted to meet with President Putin.
Why did Lindsay want to meet with Putin, you ask?
Mediation on Russia's tampering with the 2016 presidential election? And our cyber war with them, in general?
Pleading with Putin to lessen the nation's abysmally tyrannical and violent anti-LGBT policies?
Well, no. She wanted a selfie.
Brexit Commentary
Lindsay wasn't afraid to get all politico...back in June, when Lindsay--then a UK resident--took to Twitter to espouse her anti-Brexit battle cries.
"Don't let me down in the UK..." Lindsay tweeted.
She tried!
Trolling Ariana Grande
In the midst of her nations-spanning humanitarian mission, Lindsay took time to troll Ariana Grande's Instagram last month.
Just remember: "Too much makeup"
Lindsay The Philosopher
Lindsay decided to finally accept gravity.
Analyse.