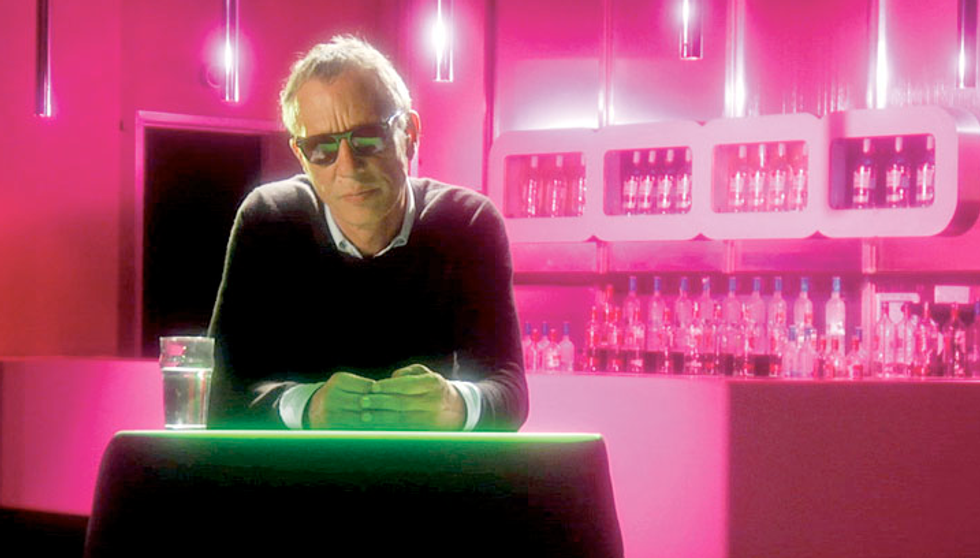 Raise your hands, boys and girls, if you ever took drugs and went to NYC's notorious nightclub
the Limelight
. The de-consecrated church on West 20th Street --  which was finally shut-down by the powers-that-were in 2001 after a drug bust and allegations of tax evasion against owner
Peter Gatien
--  is the subject of a new documentary debuting this week at the Tribeca Film Festival. If you were a regular -- or a "Club Kid" -- you might spot yourself in some of the barrage of footage of ecstatic dancers, and you'll also get a historical perspective on some of those drug-fueled nights we've all forgotten.
Directed by
Billy Corben
and produced by
Jen Gatien
, Peter's Daughter, the film is a little one-sided: Peter Gatien does admit to doing drugs, but never ever ever inside one of his many clubs. It's also crammed with one too many talking-head interviews including Gatien's private investigators and attorneys and nobody from the prosecution, who all declined to be interviewed.  On the other hand, we did sort of feel sorry for poor Mr. Gatien by the end of the film's almost two hours of mind-numbing historical and legal narrative and several of the interviewees are hilarious. Author and former
Village Voice
nightlife writer Frank Owen should consider a second career as a stand-up comedian and Steve "Good Night Mr." Lewis does not mince words: "If I had a button to push that would eliminate (Gatien's wife) Alesandra, I'd push it." 
The soundtrack is filled with music from back-in-the-day as well some new tracks by
Brian Leiser
, a/k/a
FAST
, who actually worked at the club where he met co-employee Huey Morgan and started the band
the Fun Lovin' Criminals
.
Limelight
is being screened tonight at the SVA Theater in Chelsea and on Sunday at the AMC Loews Village for the Tribeca Film Festival.