At just 18 years old, Lil Mosey already has two studio albums under his belt, over 3 million Instagram followers and a world tour that kicks off today in Dublin. Having just celebrated entering adulthood last month, the rapper added another achievement to his young career with his first fashion campaign for boohooMAN.
As the face of their new tracksuit edit, he follows in the footsteps of other top artists who have co-designed past collections with the online retailer including Quavo, French Montana and Tyga. The collection consists of minimal tracksuit and hoodie sets in neutral colorways with pops of color, not to mention a dose of Lil Mosey's signature swagger.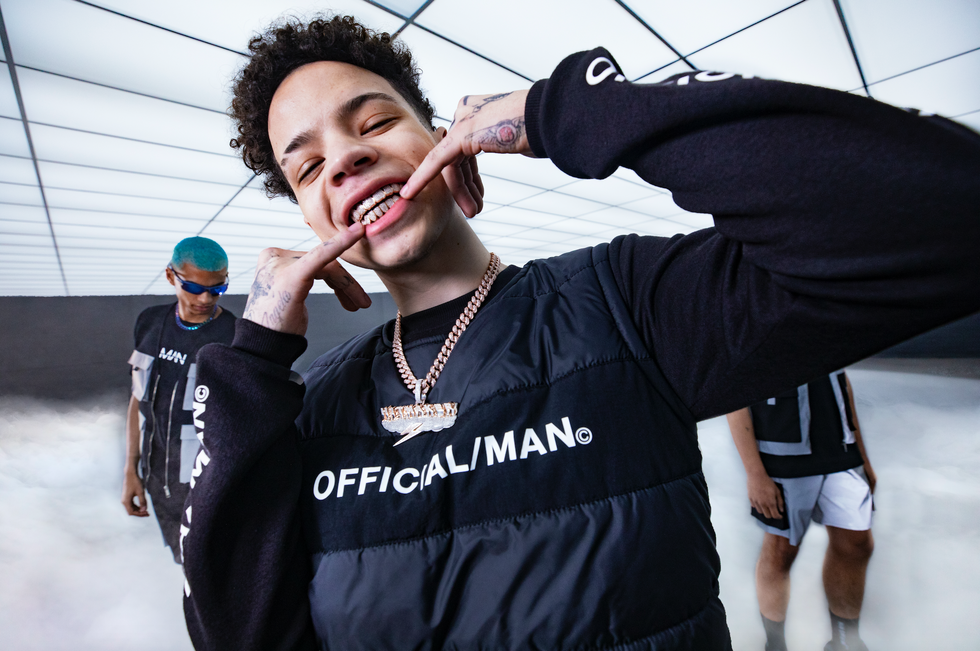 "I like tracksuits cause they're comfortable and they are also drippy," he tells PAPER. "You could honestly wear these boohooMAN tracksuits to most events depending on shoes and how you wear it." He adds that when it comes to his personal style, he tries to be different and unique. ("Probably cause I'm from Seattle we have our own style out there.")
Some of the pieces from the collection that have his biggest stamp on them include the green sweatshirt and black track pants with a green stripe down the side. (If his Instagram grid is any indication, he's certainly not afraid of prints and colors.) Perhaps not coincidentally, boohooMAN's "Official/Man" logo is also featured throughout, which the now-18-year-old confidently wears.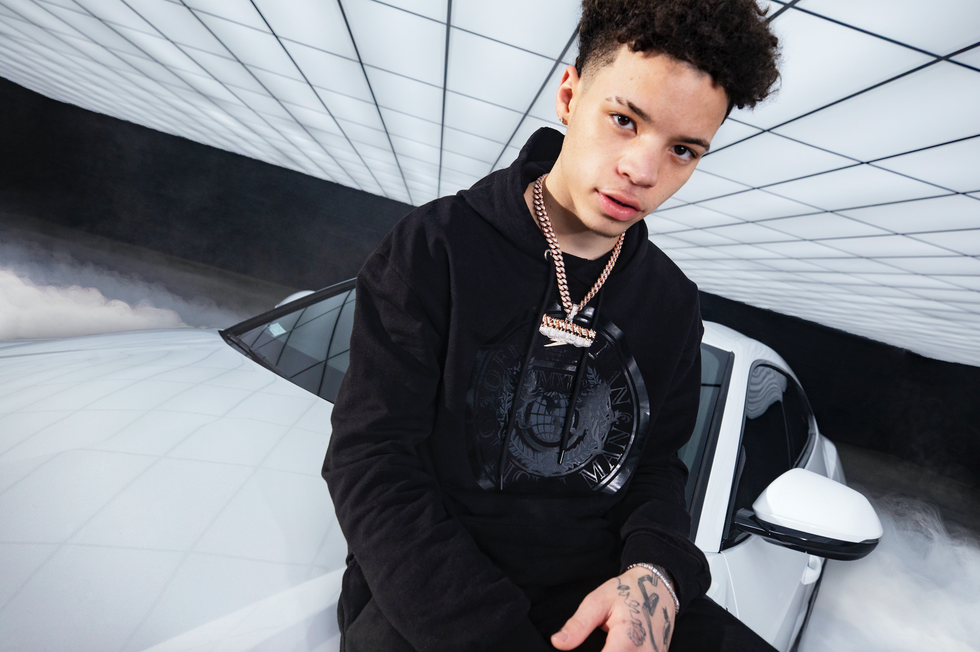 As for what's next? "Another mixtape to drop before summer," he says. "I just be making hella music, I've probably got 3-4 projects I could put out. I work on each one, one by one when it comes to release to put out the best product."
The collection will be available globally on www.boohooman.com on Monday, February 3rd. See below for every piece from the capsule.
Photos courtesy of boohooMAN
Sign Up For The Morning PAPER