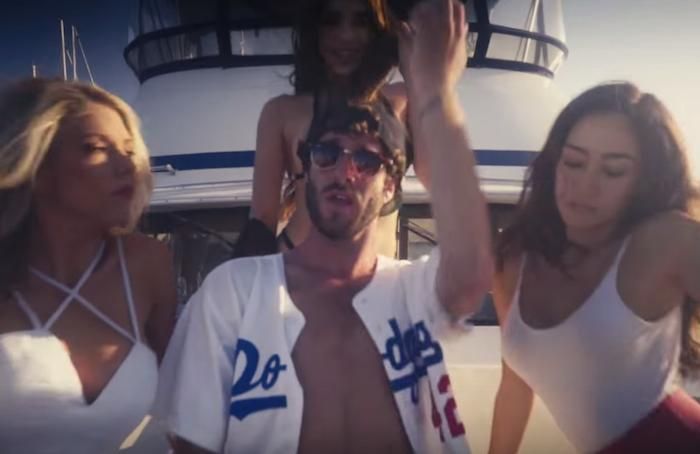 Shameless comedy rapper Lil Dicky just teamed up to film a no-budget video with
Fetty Wap
and Rich Homie Quan -- and the results are pretty impressive, seeing as how he basically went door-to-door in Beverly Hills asking to film in people's mansions.
A track appropriately called "$ave Dat Money" (eye-roll), Dicky has some surprisingly agile rhymes re: coupon-clipping and buying generic products -- all enhanced by Fetty's signature sing-rap schmooze and Quan's, well, serious verse. And in addition to borrowing everything from Lamborghinis to yachts to bits of T-Pain's "Make That Shit Work" video, there's also a shitton of star-studded cameos from the likes of Mark Cuban, Kevin Durant, Sarah Silverman and
Broad City'
s Abbi Jacobson and Ilana Glazer. Watch the madness below, if not for the song, then at least for Dicky's terrible dance moves.