Kristi Parker speaks slowly and searchingly when she talks about Liberty Press, the publication she started twenty-one years ago in Wichita, Kansas. She speaks in the way a parent talks about a child whose age and achievements have grown beyond their expectations. 'Proudly serving Lesbian, Gay and Transgender since 1994' reads the paper's tagline, the same one as when Parker, 43, started the publication with no previous experience in publishing or journalism. "It was a leap of faith and it's still going on," she says with a half incredulous laugh by phone from her home there. She is in the midst of closing this month's issue, and the usual last minute changes and late arriving stories that any EIC can relate to are in need of her full attention before it ships to the printer. She produces the paper largely by herself, assigning and editing stories, selling ads, and in the process bringing together a community that before her first issue, she thought was underserved.
In the mid-nineties, Parker saw the LGBT community in Wichita as fractured and the local paper, The Wichita Eagle, not covering the stories and happenings she really cared about. In the absence of a strong internet community (though Parker likes to boast that the paper has had a website since its inception) she started the Liberty Press as a monthly that ships mostly around the state and to some loyal readers across the country. Some zip codes are in towns with populations in the 'tens' she claims and a long-time stockist recently cancelled their order since her introduction of a column on the leather community. Which is to say Parker feels her work is both a lifeline to people and a source of fear.
Looking back on what the community was like back when the magazine started, Parker remembers it being "mostly social and not really any kind of movement." The politics of gay rights and the AIDS crisis were around but activism was less so. When she started the paper the biggest concern was workplace and housing discrimination. "In the very first issue we printed a letter from someone that worked at Dillons/Kroger grocery store. They had been fired because their 'gayness' was making other employees uncomfortable -- it actually said that on their termination form." But she was surprised how quickly some businesses were willing to advertise, and the community responded in kind. "Gay people were really supportive of the people that were supportive of the paper. They took their business there in droves."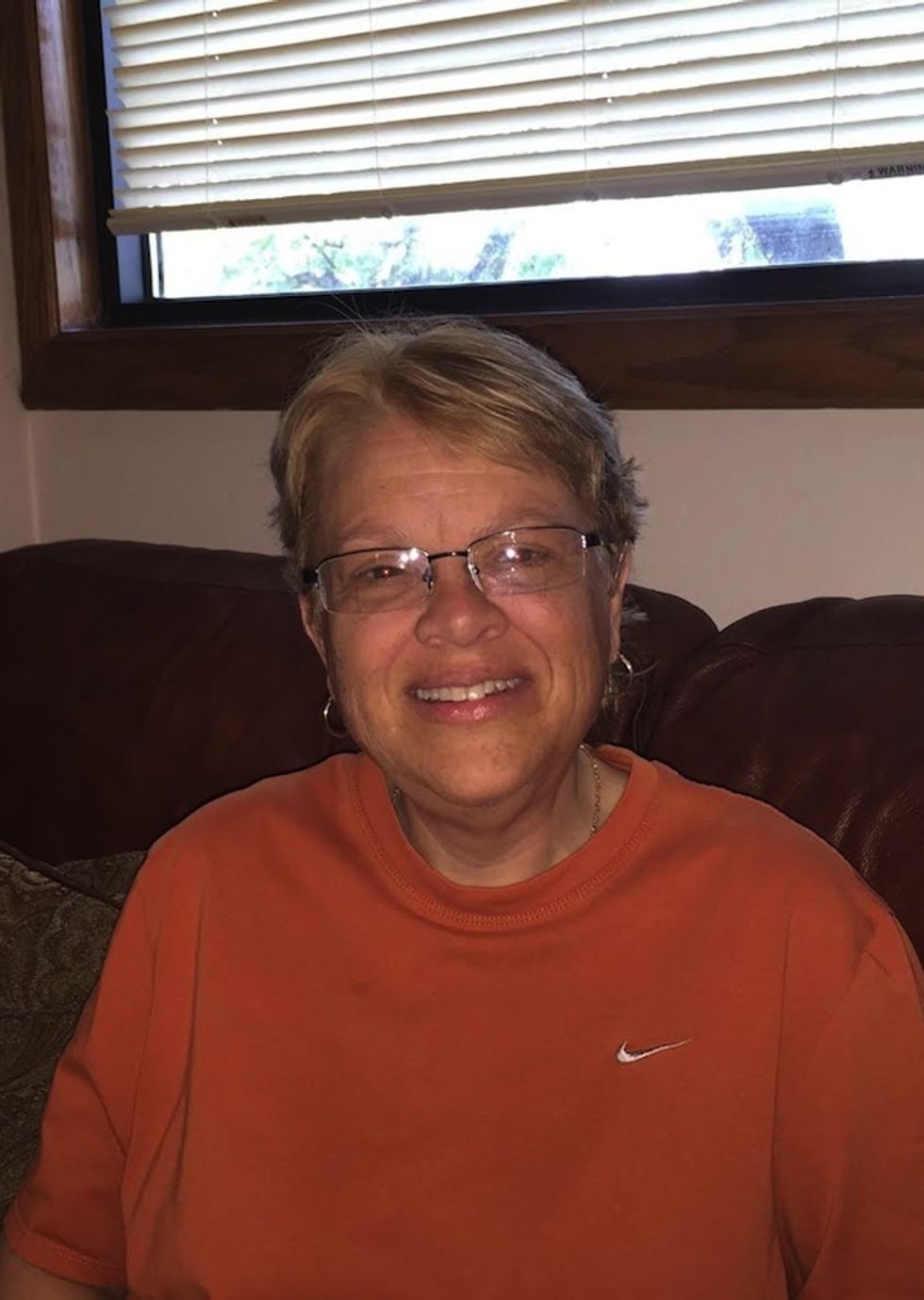 Kristi Parker

Two decades on, Parker says that the greatest issue right now in the Wichita LGBT community is the enforcement of the Supreme Court's landmark marriage equality decision. "With marriage it feels like we won and then we don't win. You go to get married and they won't let you. They delay things as long as they can. Why? I don't know -- because it's inevitable," she wonders. The state's conservative Republican Governor, Sam Brownback, is slow to enforce the decision at the local level and has been accused of delaying the process of same sex couples filing joint tax returns, an issue that Tom Whitt, the leader of LGBT rights' group Equality Kansas, has taken on specifically. "We were pretty confrontational with the governor and he had to throw in the towel on obstruction," Whitt says. "If there is one thing here, we are pretty good at fighting these battles in the public arena and in the press and the governor was outmatched on that one," he continues matter-of-factly. "I grew up in a factory town in the '70s, a time when if everyone knows you're the gay kid, it's fight or die. And in terms of the LGBT community, if we are to get any respect in this state it's fight or die," he adds. With a partner and young daughter, he is a vocal minority in a red state and sees his work as vital, particularly after a local TV ad ran a few years ago that said homosexuals shouldn't be around children. "That was it for me. They weren't just coming for the neighbors anymore, they were coming for my family," he explains.
While marriage equality may be one of the biggest issues mobilizing Wichita's LGBT community, there are still countless other, non-political ways that the community fosters connections much like any American city. Wichita has a Pride celebration (although unlike most cities, theirs is held in September as opposed to the universally acknowledged first few weeks in June. Parker, who served as the Grand Marshall last year, says the date deviation is primarily due to the oppressive summer heat which, she jokes, makes the drag queens' make up run.) and there's LGBT-centric nightlife, mostly buoyed by Wichita State University, which comprises the bulk of younger LGBT in the area. But Parker doesn't see them staying around too much, though some who have settled into the city are certainly making their presence known.
One of them, Elle Boatman, 35, is a grad student, advocate, and trans woman, working and studying in Wichita. She works on Parker's Liberty Press as a contributing editor and heads up the newly-formed trans advocacy group WitCON. She was honorably discharged from the Air Force in 2011 "..for medical reasons, but unofficially because I was transgender," she writes to us via email. She is also divorced with two children that live in Ohio but does not have primary custody, which she attributes to her being trans as well. When violence against trans women -- particularly trans women of color -- is on the rise across the country, it's no surprising that life as a trans woman in Wichita is complicated. "Oftentimes when out in public, I am subjected to awkward questions, misgendering, and rude stares," Boatman writes. "Other [trans women] have been denied services and publicly harassed." She recounts an episode where her girlfriend, also a trans woman, was accosted in a grocery store for using the woman's bathroom or another incident where she was assaulted in a parking lot and the police were slow to act because she was trans. Over the summer, some 200 miles northwest in Kansas City, the gruesome murders of two trans women of color, Jasmine Collins (stabbed to death) and Tamara Dominguez (runover repeatedly by an SUV) flew in the face of what you might see as heraldic and life-affirming progress nationally in trans visibility in that past year.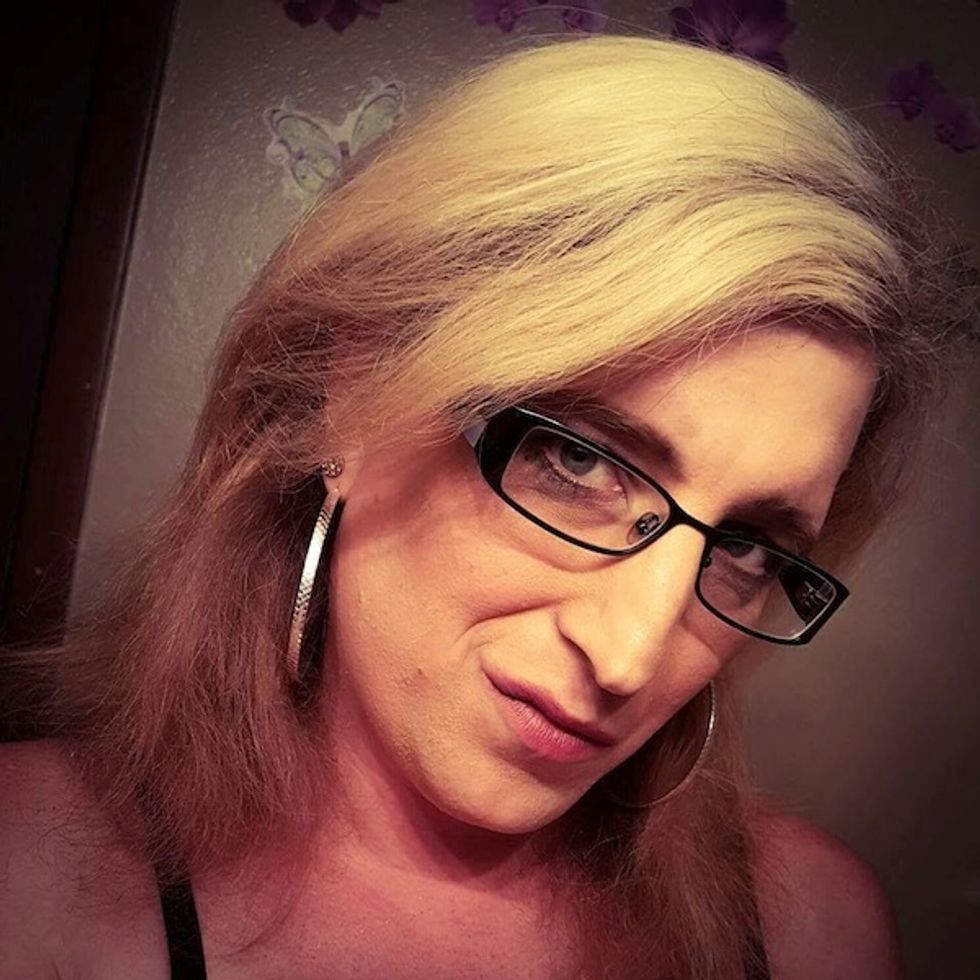 Elle Boatman

"Despite, and maybe even in part because of, the visibility the trans community has experienced recently, it's important to remember that the majority of trans Americans continue to face overt discrimination, mistreatment, and even violence," Boatman adds. "Trans people of color are especially affected as they often find themselves at many disadvantaged intersections in life. If things are to get better, the passive acceptance that Hollywood brings must be transferred into action that affects real and substantial change." Boatman says that where trans acceptance in Wichita is concerned, "much of the work that needs to be done is in the areas of awareness and education -- a lot of Trans 101." And so she is committed to staying there and doing it, even if going to the grocery store or the DMV would be less stressful in, say, New York or Miami. She is currently putting together a resource guide that lists safe and supportive businesses in the area for the trans community. There is hardly a news story about trans life in Wichita that she is not behind or featured in, pictured with bookish glasses and approachable smile, an out-of-towner intent on bettering an adopted community with a 'somone's gotta do it' pose.
"I've lived in Wichita since May of 2009 and I've told myself and others since the beginning that I will eventually leave for greener pastures," she adds. "I couldn't, in good conscience, leave my trans family behind for my own personal comfort and convenience. And we've got a good thing going here -- small but good, and ever widening." It seems that Elle and others within the LGBT community stay in Wichita as opposed to leaving for larger or more liberal cities because they're committed to the hopeful, if vulnerable, communities they find themselves in: Whitt coming and staying for his partner and young family, Parker for the paper, and Boatman for the women like her she believes she can help.
It's curious that Wichita has been home to some of the more particular American ideas of the past century, from Prohibition to Pizza Hut, and now occupies a unique place within red state conservatism as practically an oasis of acceptance and dialogue around LGBT issues. Parker remembers the moment in 1977 when Wichita was one of the first cities in the country to pass a non-discrimination ordinance. "Anita Bryant came here to protest! It was repealed in 1978 but the fact that the city council approved it was historical." The event is mentioned in the Oscar-winning film Milk and is an example of Wichita's historically outlying position in the politics of the state. But for the people living there, it is less about any kind of agenda, victories won or losses to accept, and more about safety and community. And for their guiding principle, what better place to look than the motto on the state flag flying over the capitol building? It roughly translates to "Through hardships to the stars."