It's 'Gossip Week' on papermag.com - check back in each day as we tackle the wild world of celebrity rumors, crisis management, and true tall tales about your favorite famous people.

On this day -- the 41st anniversary of Leonardo DiCaprio's birth -- we stop to celebrate. Years ago, long before the Oscar nominations, Oscar losses, and what I'm sure are recurring dreams of an Oscar flying in through his bedroom window, Leonardo DiCaprio was the founding father of Hollywood's Pussy Posse.
It's true: during the mid-to-late 1990s, Leo and friends celebrated their successes and nineties-sanctioned wardrobe choices the only way they knew how. They nicknamed their group, they wined, they dined, and they sexed their way through the LA and New York social scenes, basking in the warm glow of youth and male entitlement.
They were the stuff of legend and the stuff of nightmares; men who'd seen the promised land and believed the first way to get there was by sleeping with everybody they could. Now, rumors have it, each member wakes up every day to give thanks that circa 1996 nobody had social media, and that any/all indiscretions are just hearsay or long-ago apologized for.
So as a birthday present to Leo, we're revisiting the Pussy Posse. Not only so he can know how far he's come, but so we can all acquaint ourselves with the men who made up the PP and women who fell to the charms of a few famous dudes who knew how to get navigate the after-hours scene.
Today, we would just call them "douchebags."
Leonardo DiCaprio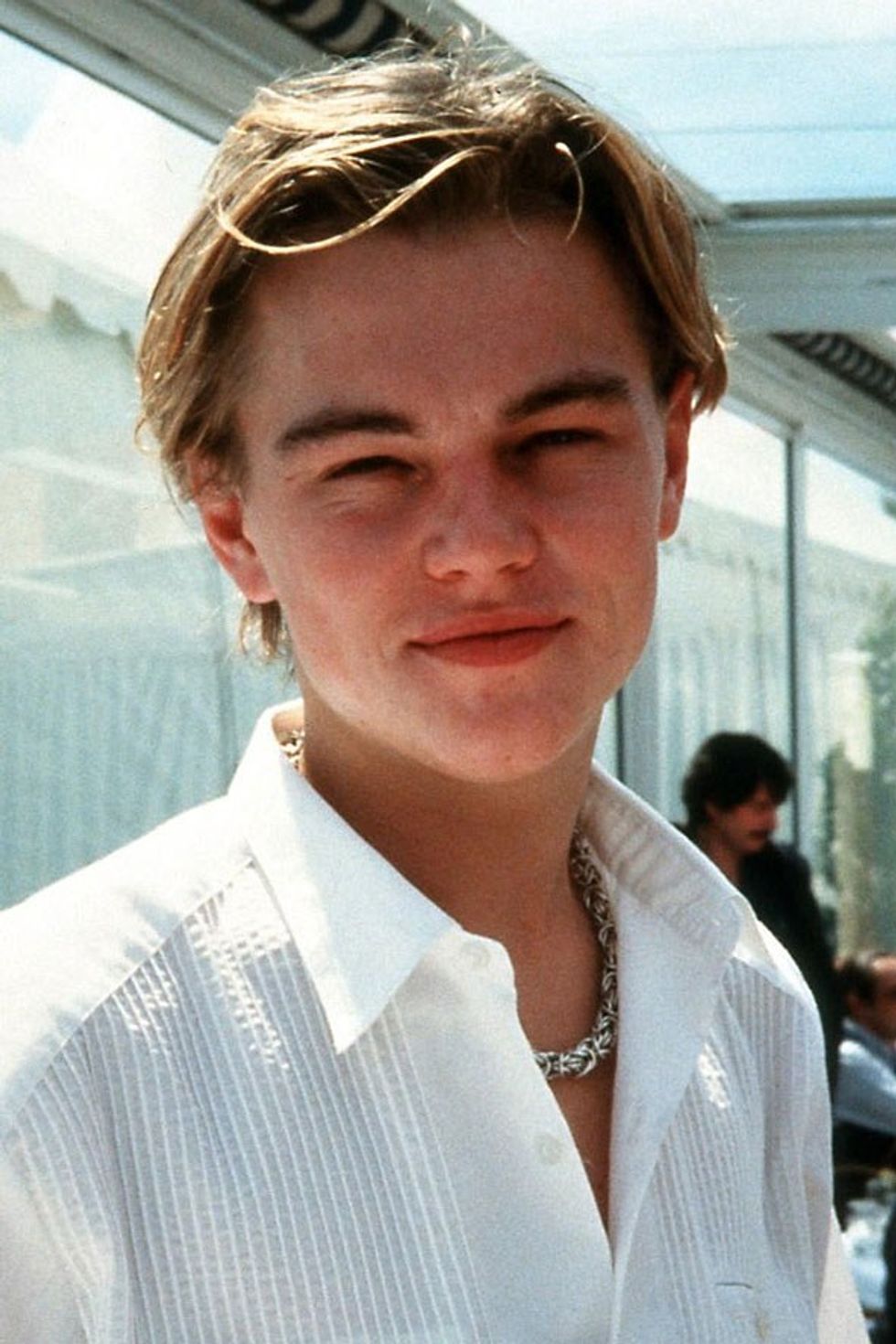 Who he was then: Circa 1998 -- the same year Nancy Jo Sales published the famous "Leo, Prince in the City" piece -- we know exactly who Leo was. He was the King of the World. He was Romeo. He was two versions of King Louis (with equally terrible wigs). He was, in the words of Rose Dewitt-Bukater, a Master of the Universe. Only instead of cigars and brandy á la Caledon Hockley, Leo talked openly about his sex life and set off stink bombs in restaurants.
So what I'm saying here is that Leonardo was the worst.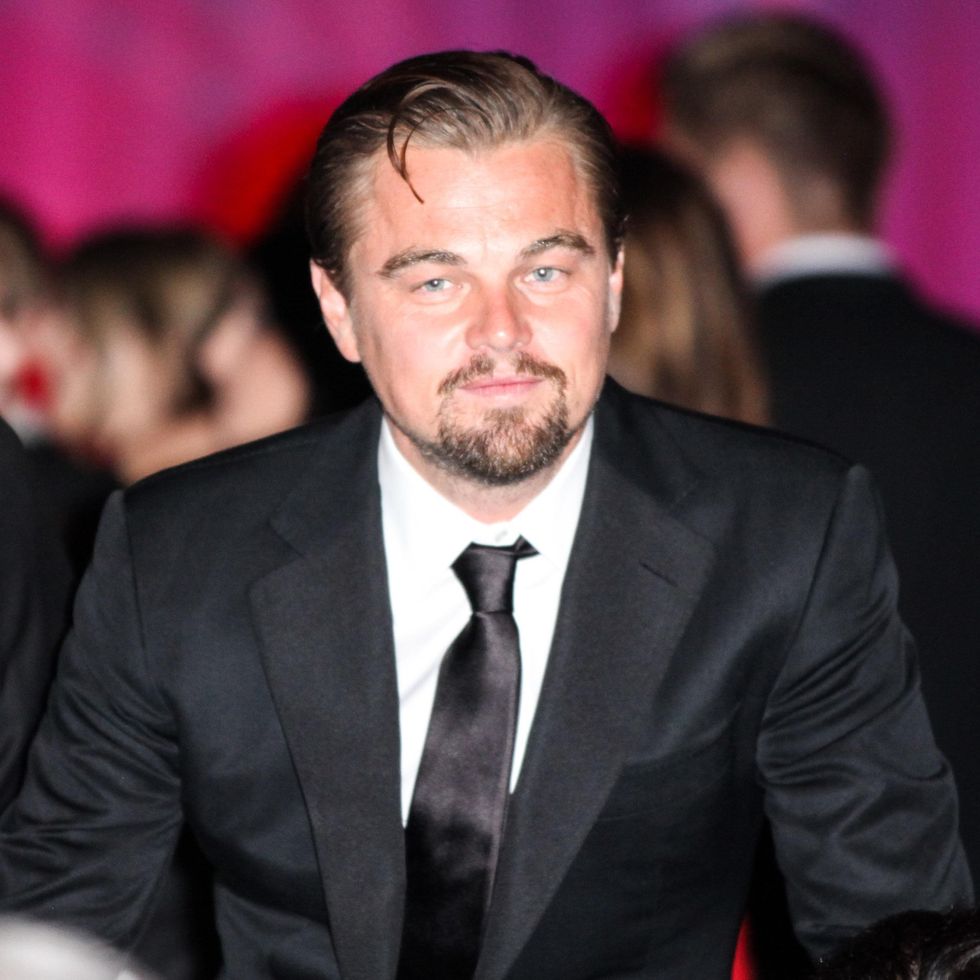 Who he is now: He is a man in search of an Oscar (which is what we can only assume The Revenant is all about). He is an act-or. An environmentalist. A thespian. The Leonardo DiCaprio of today would likely rather walk into the sea than meet the Leonardo DiCaprio of yesteryear -- but the rest of us will never forget.
David Blaine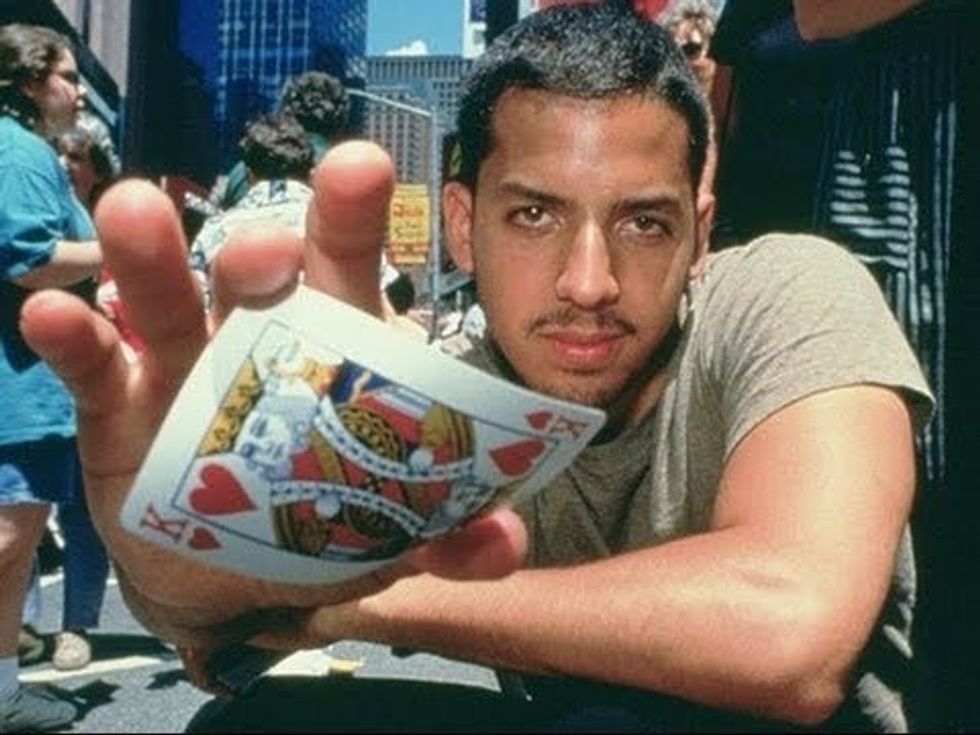 Who he was then: David Blaine is, was, and will always will be a magician. (Or, an illusionist, depending on whether whoever is reading this is a regular person or Gob Bluth from Arrested Development.) Back in the 1990s, he dated Fiona Apple and wore the same bathrobes as several of his contemporaries, and performed grand scale magic for the masses.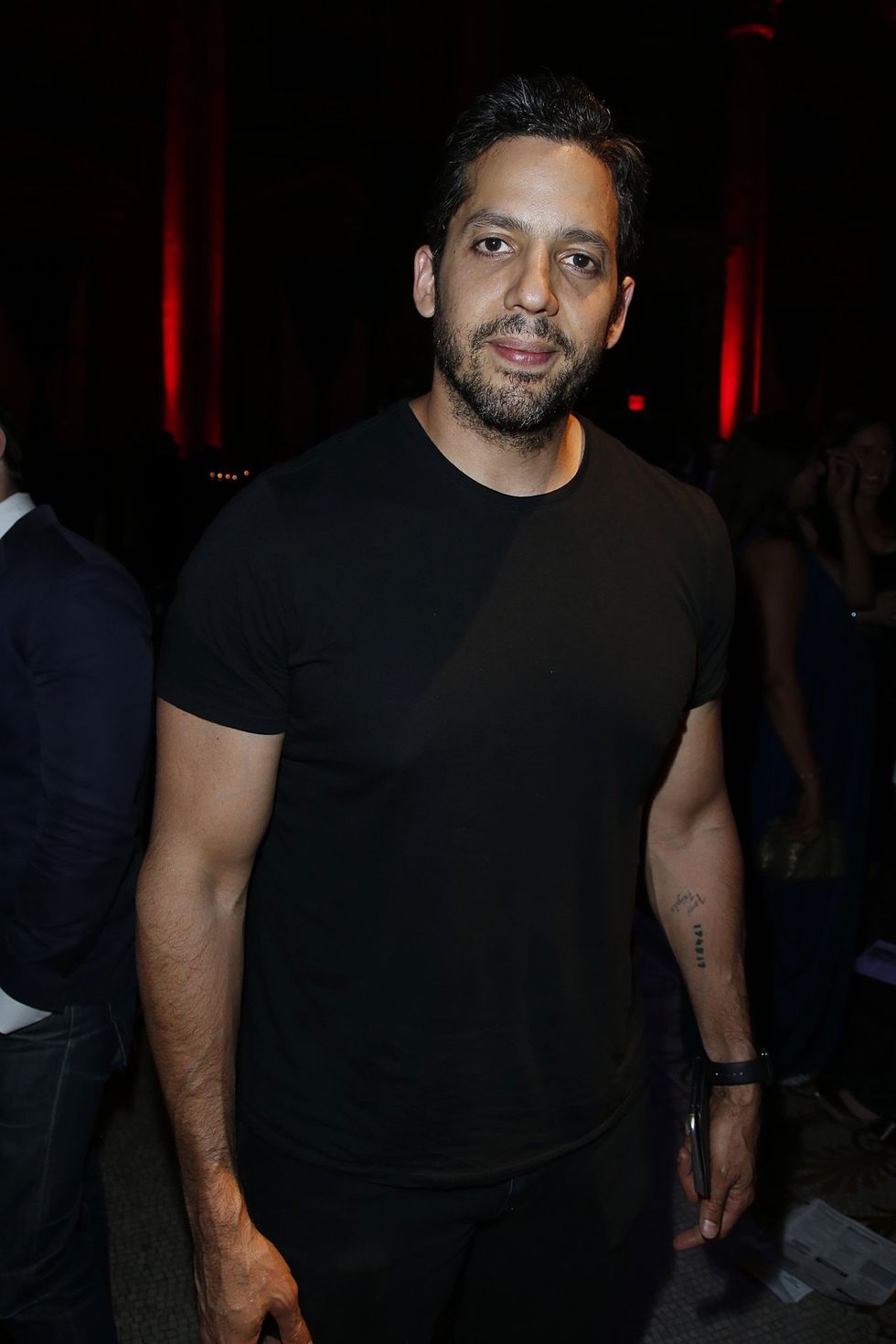 Who he is now: That's the thing about magicians: they will never not be magicians. (Translation: David Blaine is still a magician.)
Tobey Maguire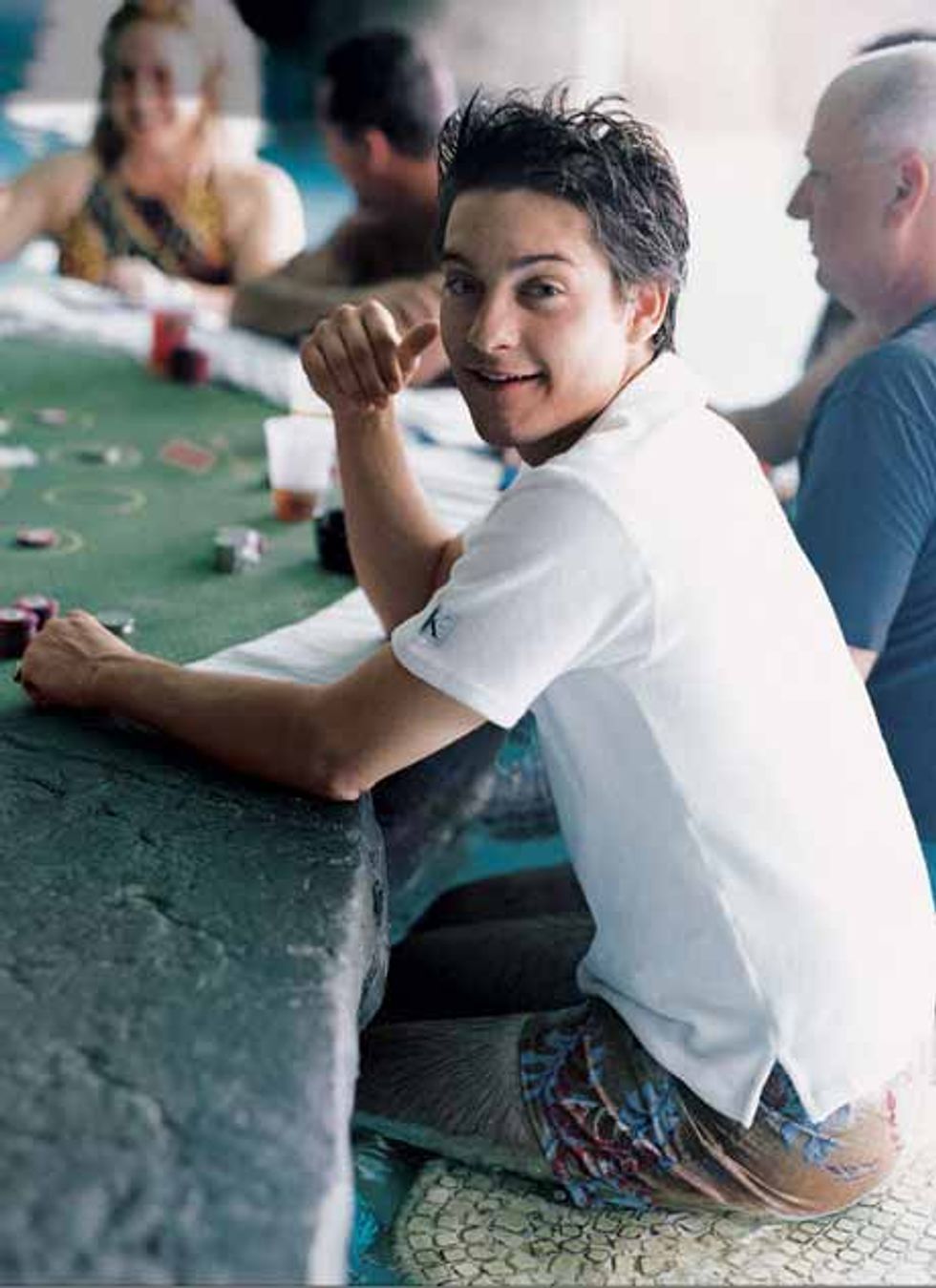 Who he was then: As Leo's BFF, Tobey was DiCaprio's partner in crime on the Pussy Posse hovercraft, spending his pre-Spiderman/post-Ice Storm days traipsing along on the gang's grand adventures. Ultimately if anything went wrong, they trusted that he could stop a train, thus guaranteeing the safety of everyone.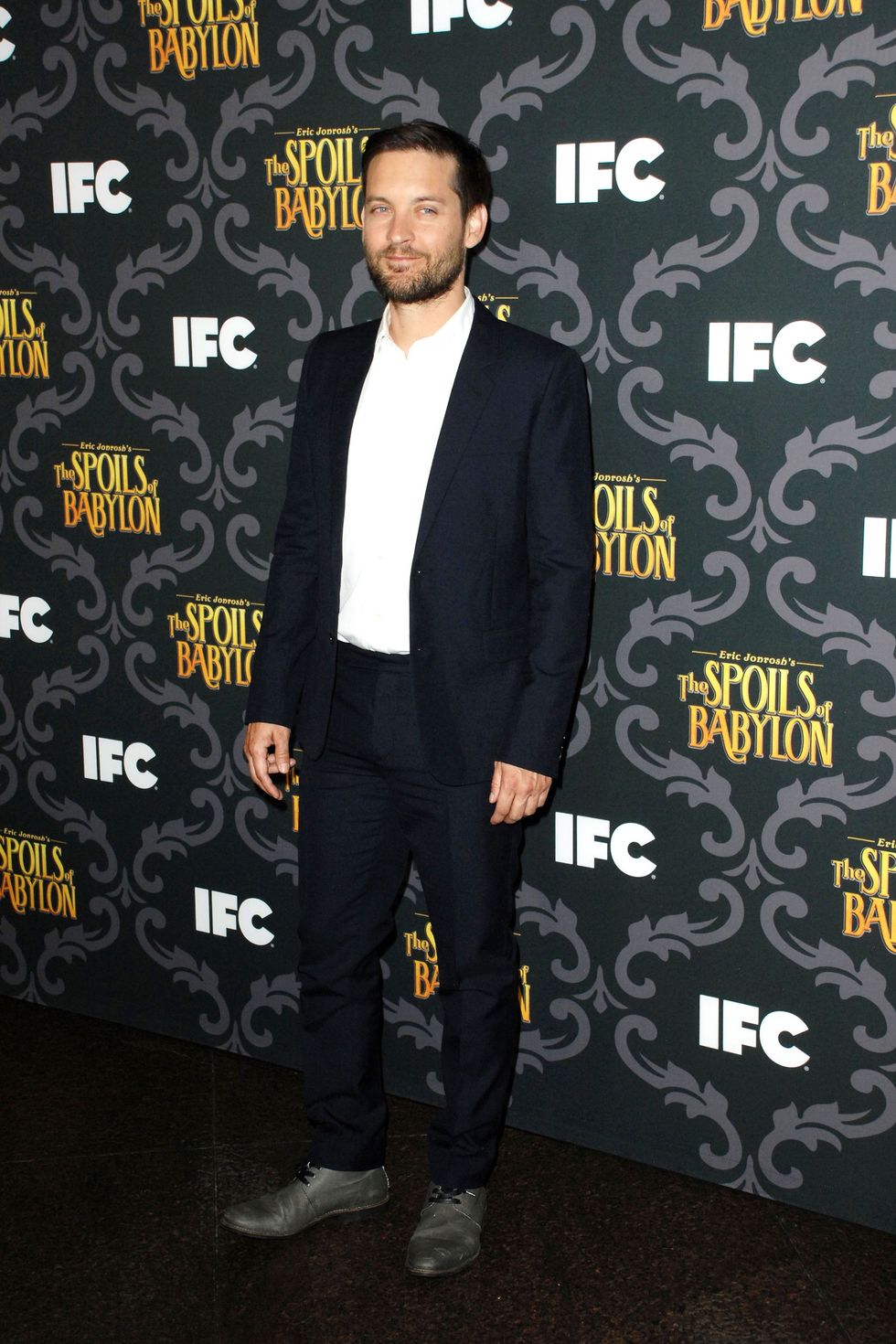 Who he is now: Also an act-or. And not just in the "takes parts when he needs them" sense of the word. This year, Maguire starred in Pawn Sacrifice alongside Liev Schreiber, and spent last year in the comedic miniseries, The Spoils of Babylon. The artist-formerly-known-as Peter Parker is also married with children now, and we can only hope they call our boy "Uncle Leo."
Harmony Korine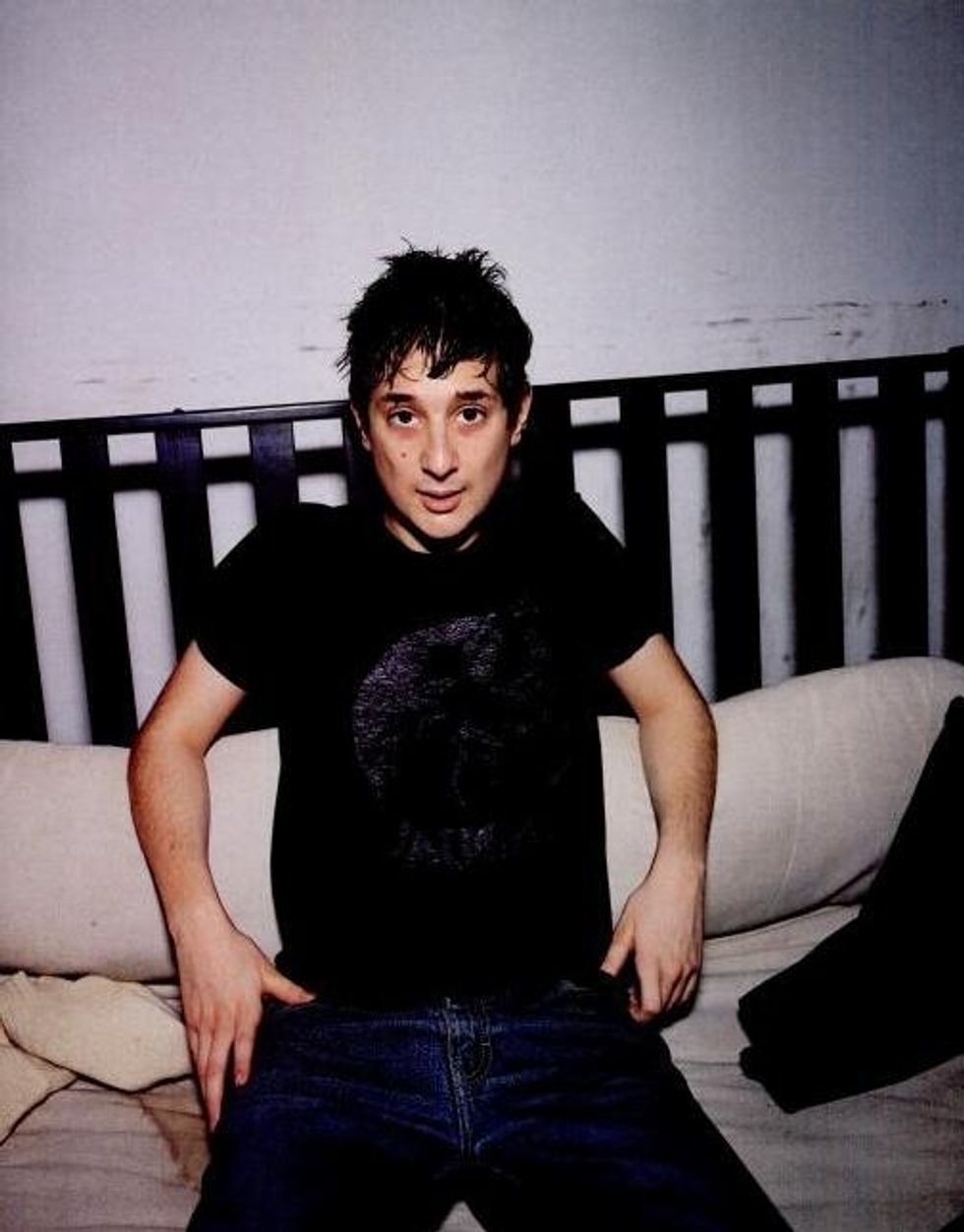 Who he was then: Thanks to his filmmaking, Harmony Korine spent the nineties nestled softly in a den of success. Courtesy of Kids (which he wrote) and Gummo (which he wrote and directed), the 25-year-old Korine was heralded as a voice of the post-grunge generation, earning accolades for depicting young adulthood as gritty, complicated, and less than ideal. Then, he allegedly stole money from Meryl Streep.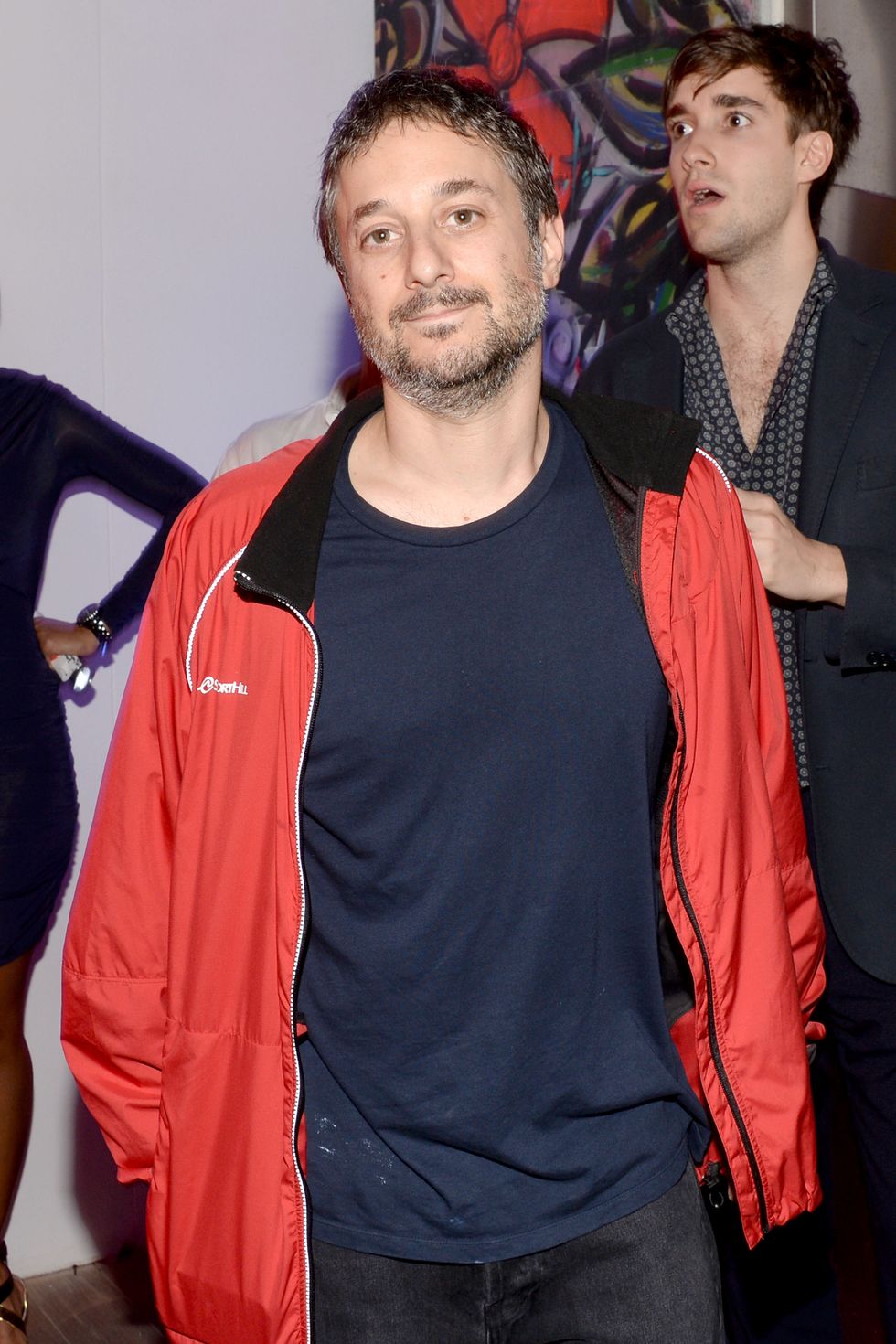 Who he is now: Arguably, no longer a man who would maybe steal money from Meryl Streep. Still filmmaking, Korine released Spring Breakers back in 2013 and has a project called The Trap (slated for a 2017 release) in pre-production. So there.
Kevin Connolly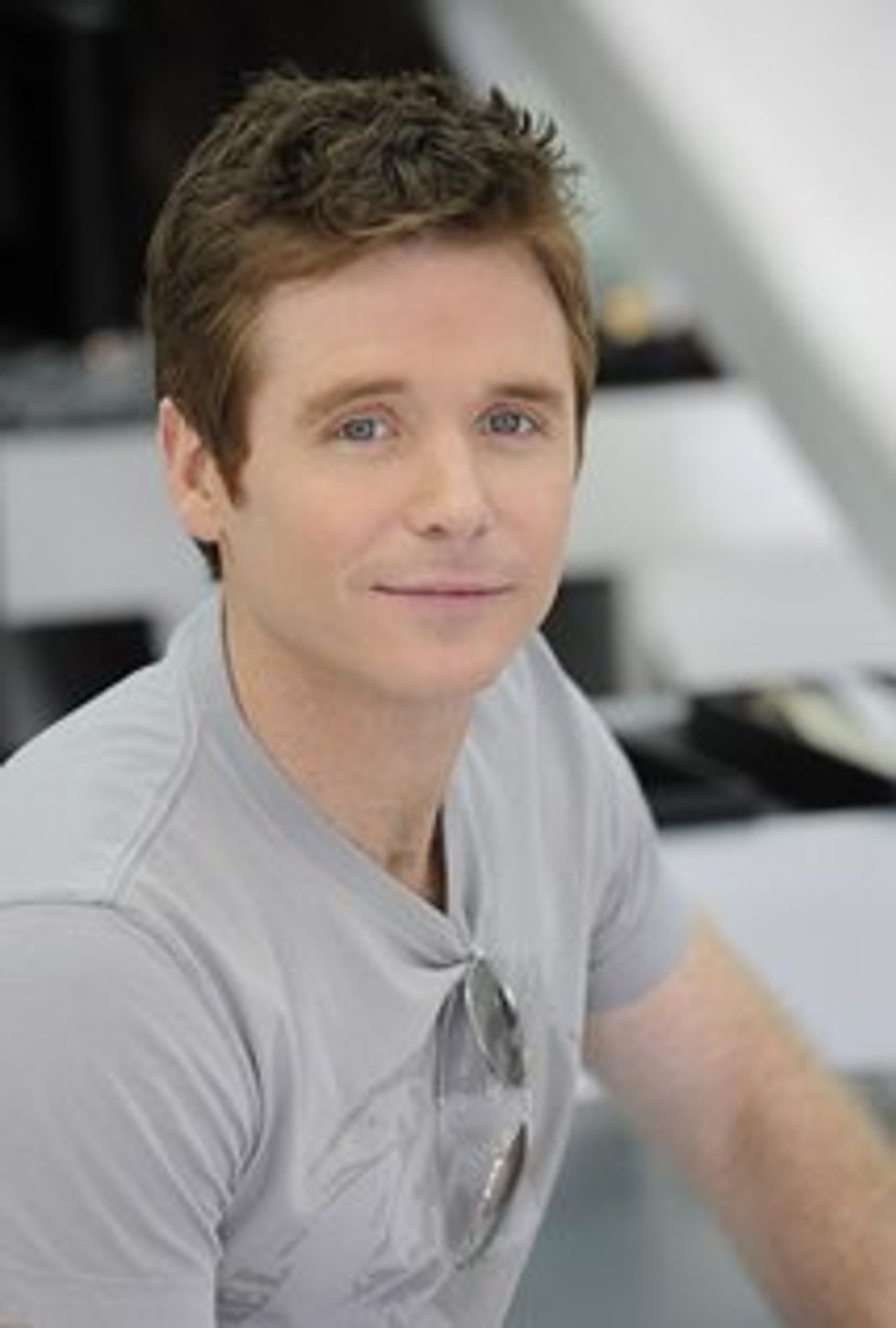 Who he was then: A proud member of the Pussy Posse, Kevin Connolly spent his time living his best Double-P life, all while simultaneously acting in The WB's Unhappily Ever After (which ran from 1995-1999). So arguably, we can chalk up the majority of his actions in the nineties to research for the role that would put him on the Pussy Posse 2.0 map: E in Entourage.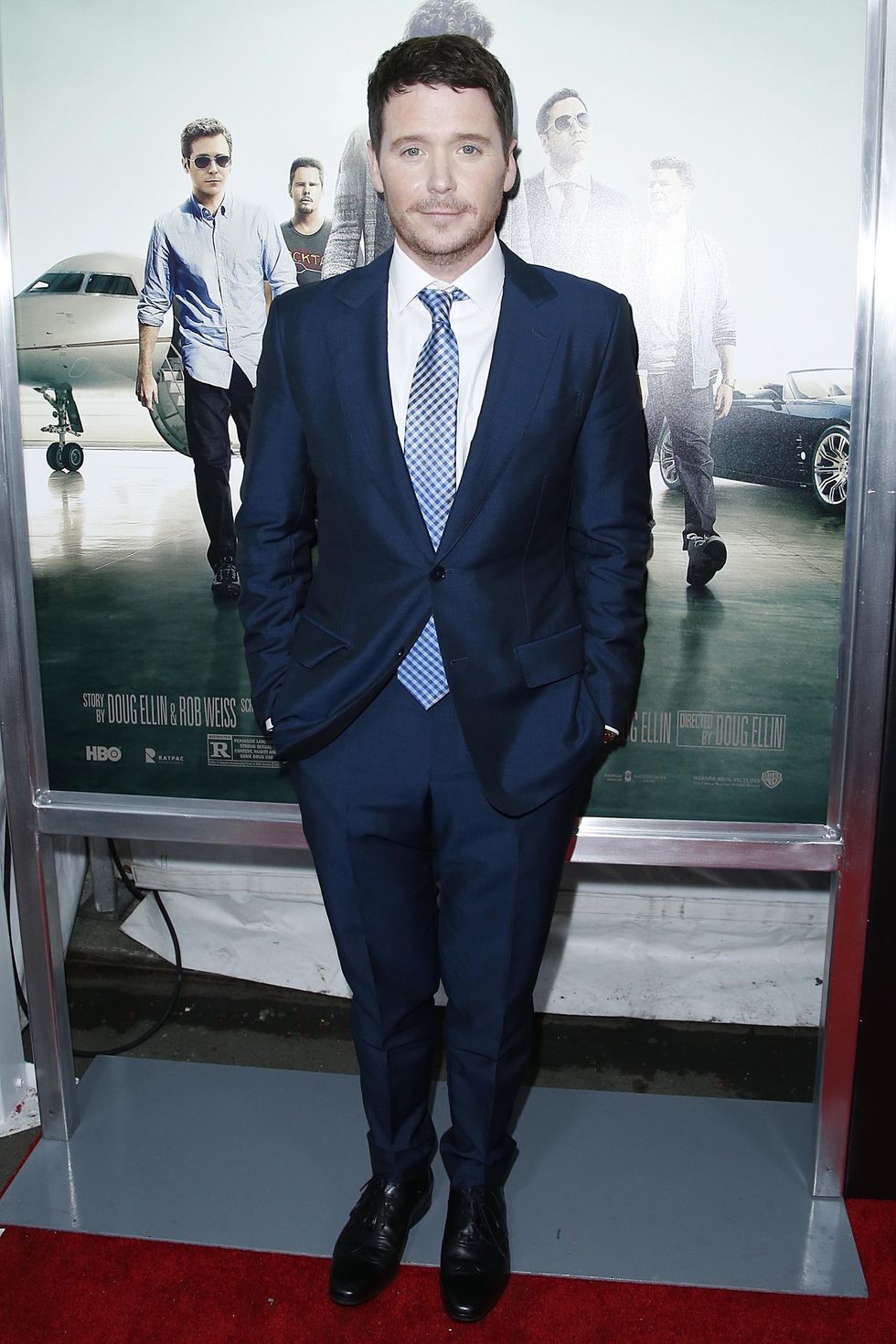 Who he is now: He is E from Entourage. Despite the series having ended in 2011 and the movie receiving lackluster reviews this past summer, Kevin Connolly will always and forevermore be E -- a.k.a. a man in Adrien Grenier's fictional, slightly less offensive-than-Leonardo DiCaprio's real-life posse. Also, he got a bit sad during an online situation with a woman, back in 2013, and recently went on record saying that nobody ever referred to themselves as members of the Pussy Posse. (Sure, Jan.)
Jay R. Ferguson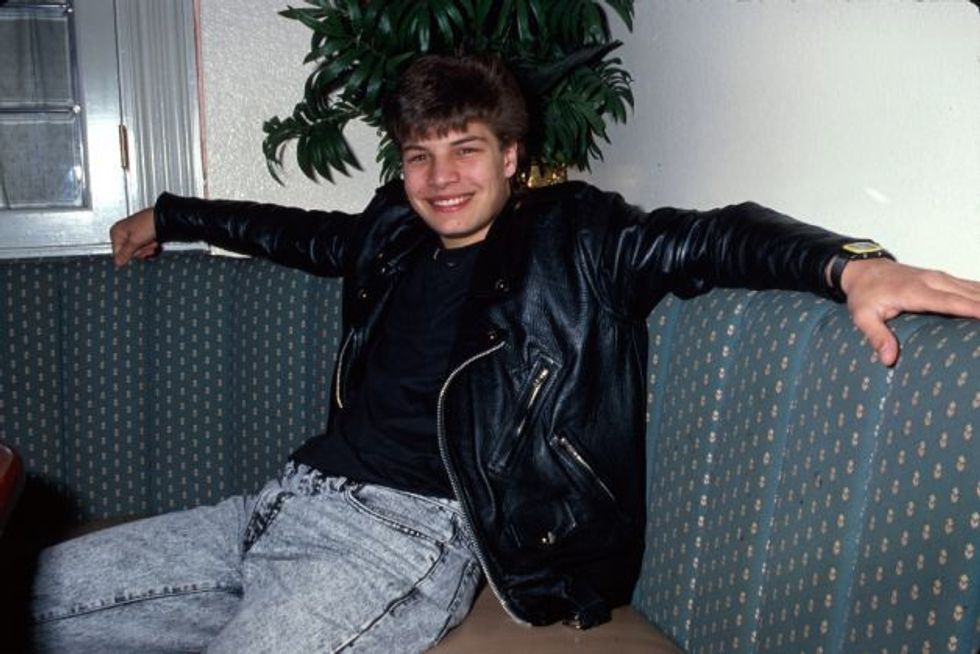 Who he was then: A man of many hats and/or outfits. Once a child actor (appearing on the TV show, Evening Shade, from 1990-1994), the man's Pussy Posse legacy is reserved for being the guy who harassed the hell out of Elizabeth Berkley, and then participated in beating the shit out of her then-boyfriend, which allegedly caused him permanent larynx damage. Just a very fun, super chill dude.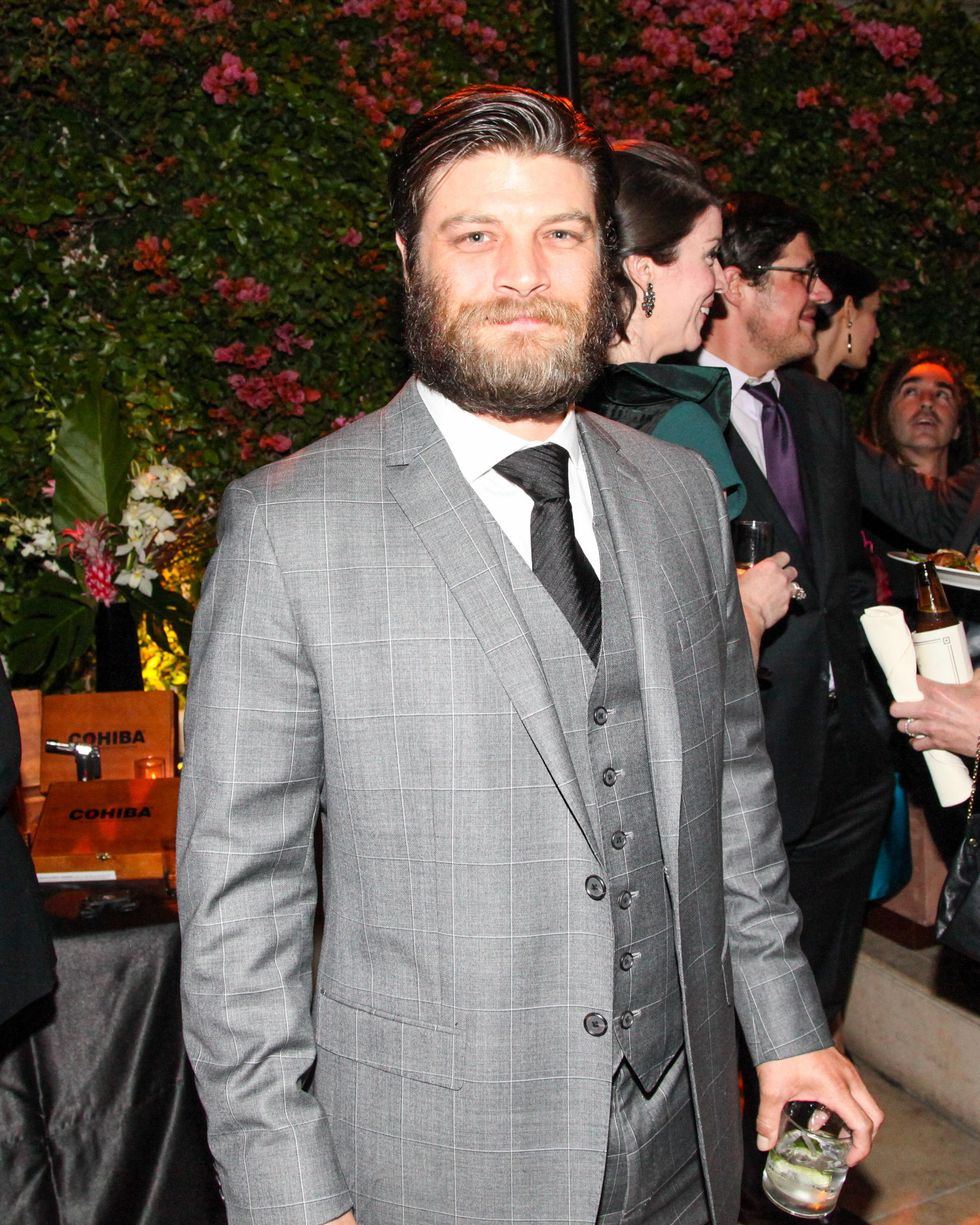 Who he is now: Stan Rizzo from Mad Men. (And, of course, an array of characters from various other film and television roles that in no way tug at our heartstrings the way Stan and Peggy did and do.) Currently on deck to star in The Real O'Neals on ABC next year, Ferguson's moved on from his days spent assaulting members of the public, and is married with kids.
Lukas Haas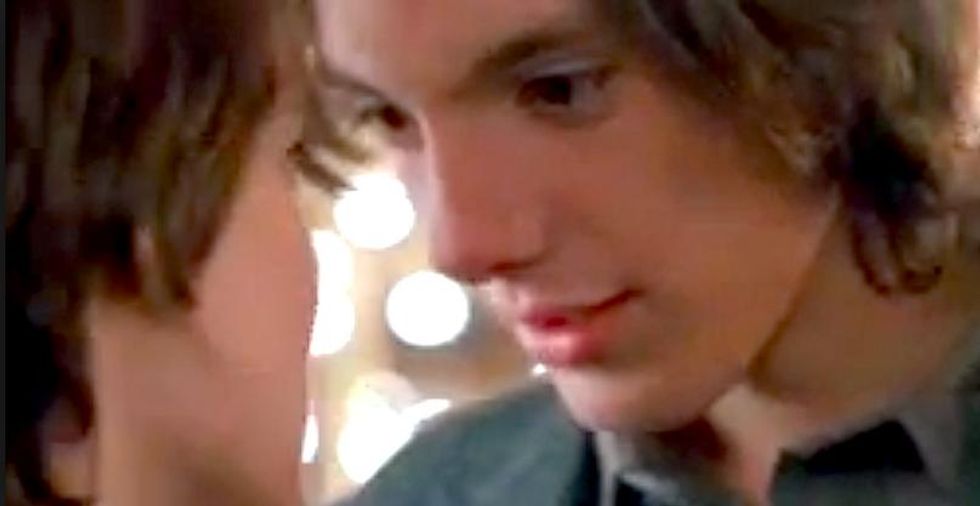 Who he was then: Almost Leonardo DiCaprio. Sales' piece infamously states that circa 1998, Haas lost more than a few roles to Leo, officially cementing him as the "Not Leo" of the Double-P. The good news? He's stayed working, consistently. The bad? He's no longer roommies with Mr. DiCaprio. (Leo's then-girlfriend Bar Rafaeli allegedly made Haas move out in 2010. Allegedly.)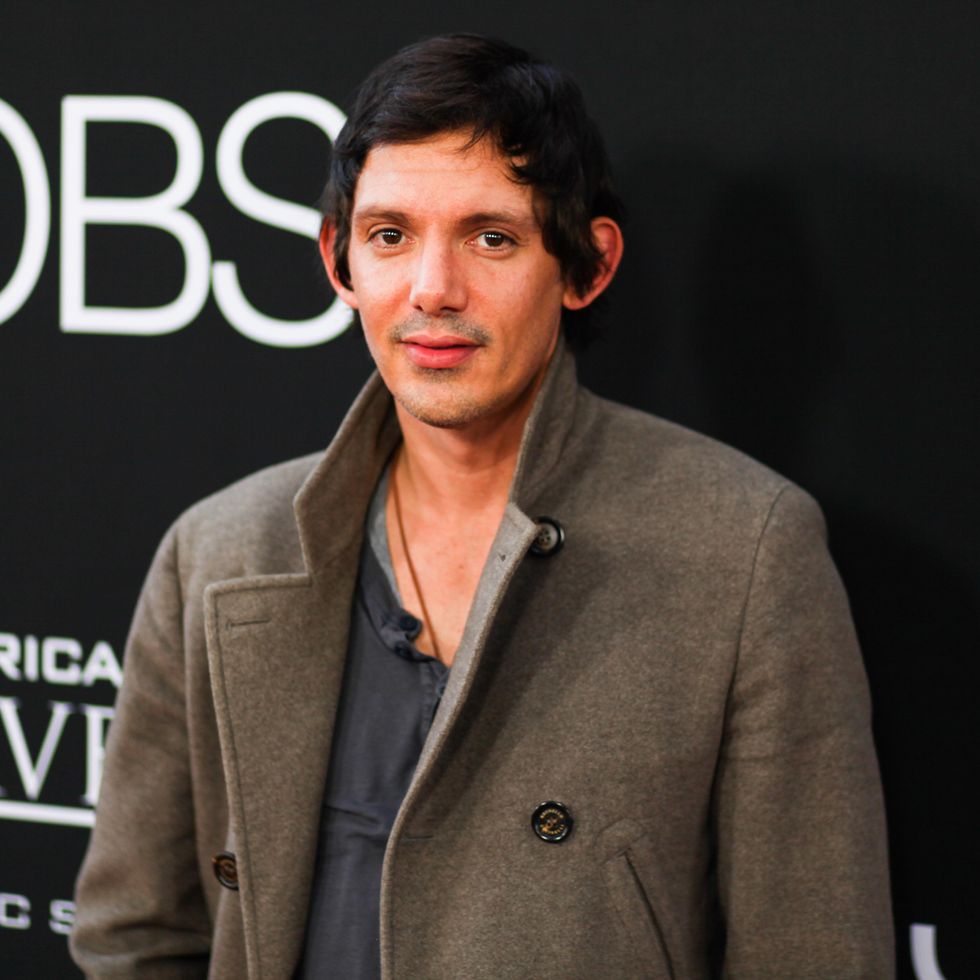 Who he is now: You may remember Lukas Haas from movies like Inception, the short-lived series Touch, or you may notice him in the upcoming The Revenant (Leo's latest lust for Oscar glory). Basically, Haas is still one of Leo's right-hand men, appearing onscreen and offscreen with the man who was once competition, but now a true blue BFF.
R.D. Robb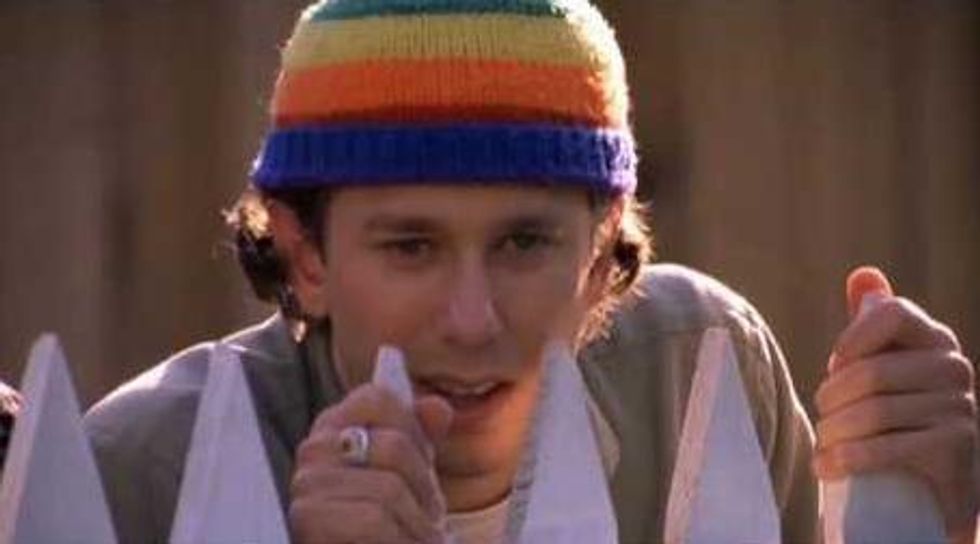 Who he was then: The man behind Don's Plum, a movie that the Pussy Posse did everything in their power to block (thanks to reviews like Variety's, which deemed it an "unpleasant and tedious ensemble").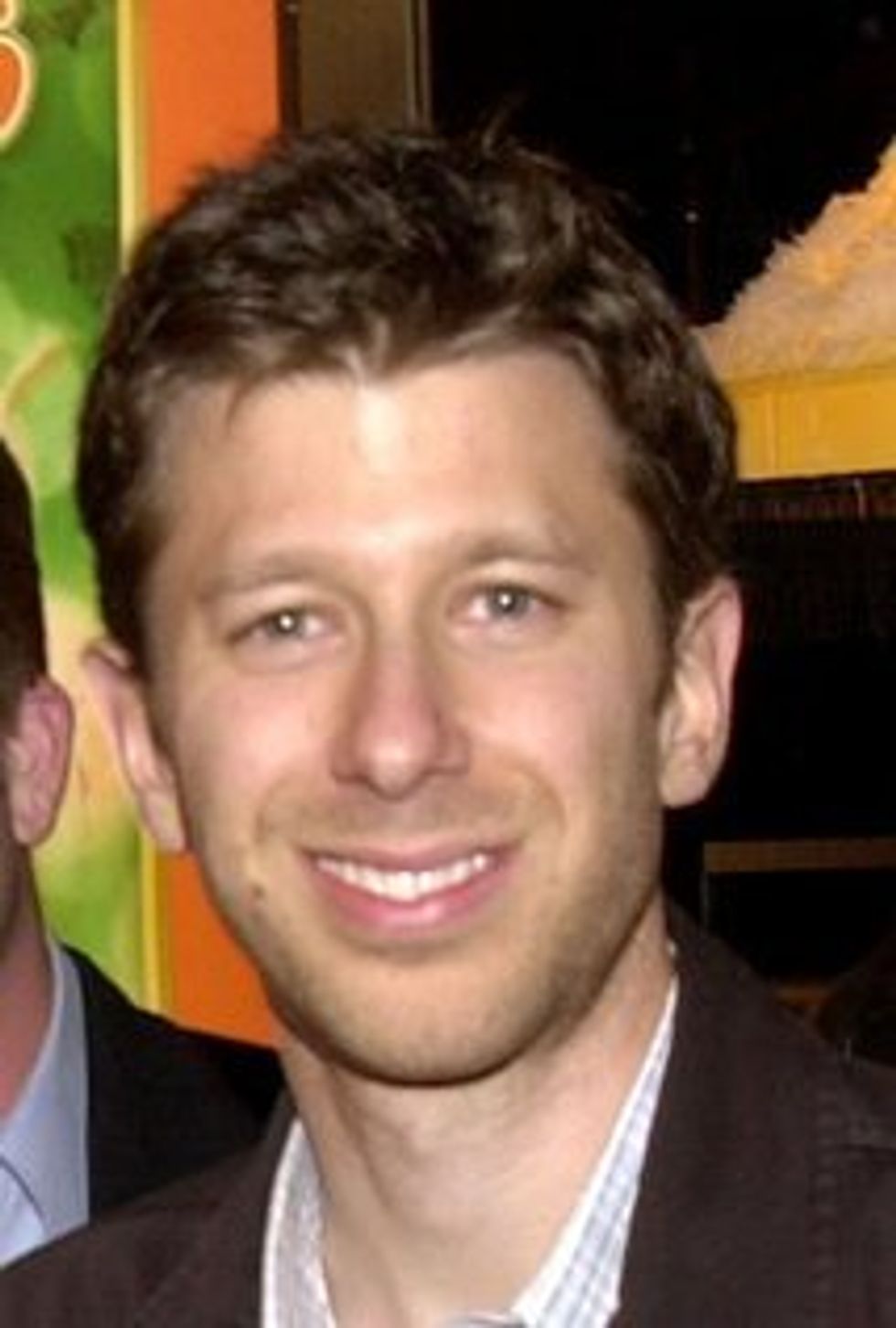 Who he is now: The man behind Don's Plum. Or, a man once beloved to the Pussy Posse and now will never go to a real party with Leonardo DiCaprio.
Affiliated Women
Elizabeth Berkley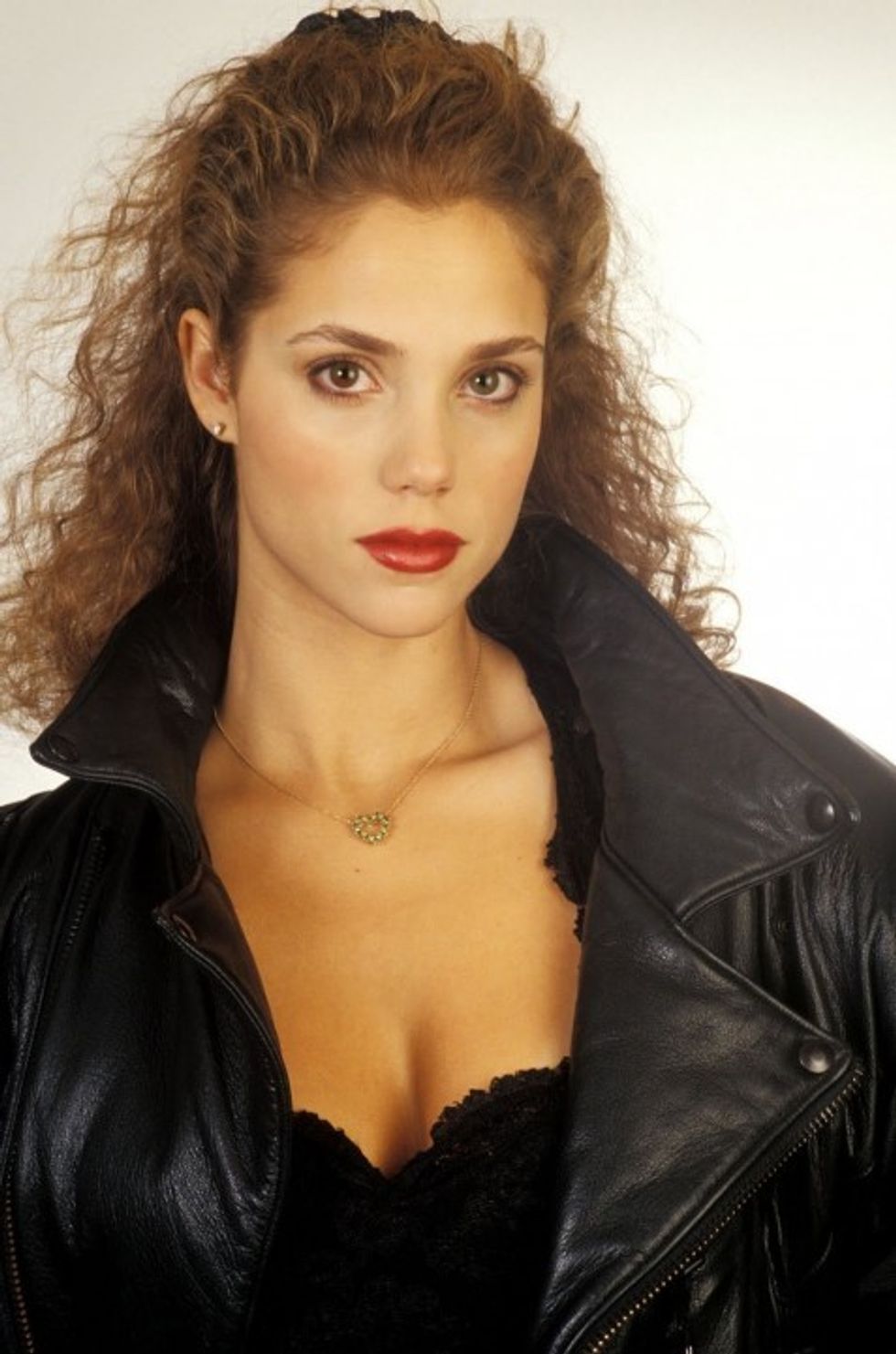 Who she was then: Arguably not-so-excited (but for sure so scared), Elizabeth Berkley became the object of Jay R. Ferguson and Leo's affections, which led to her boyfriend confronting Ferguson after he wouldn't take no for an answer. Also, she starred in Saved By the Bell and Showgirls, and was having none of that Pussy Posse nonsense, thank you.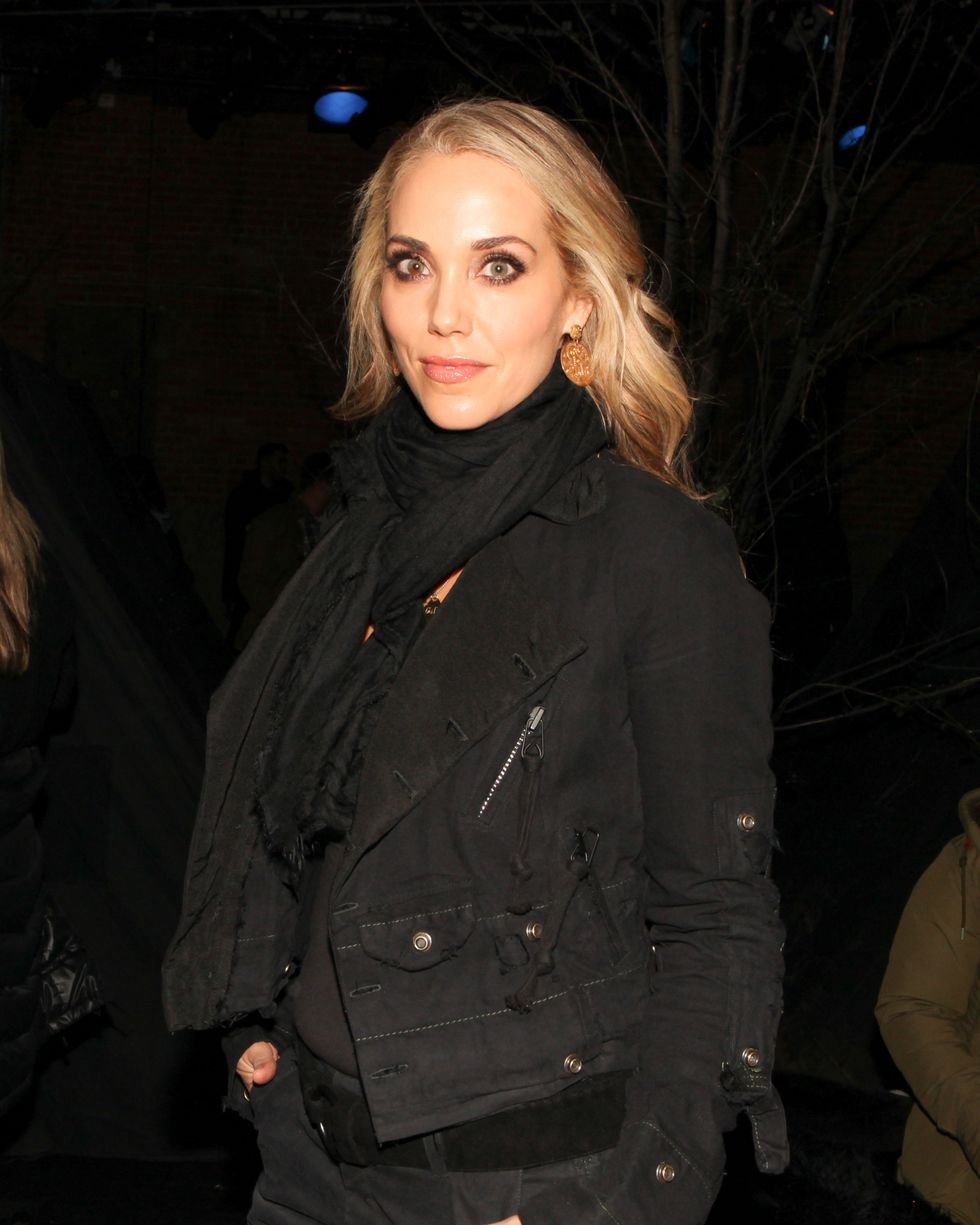 Who she is now: She's still Elizabeth Berkley, working actress and wife to Greg Lauren (nephew of Ralph and with whom she has one child). So far, Greg Lauren has not had to confront Jay R. Ferguson or Leonardo DiCaprio.
Fiona Apple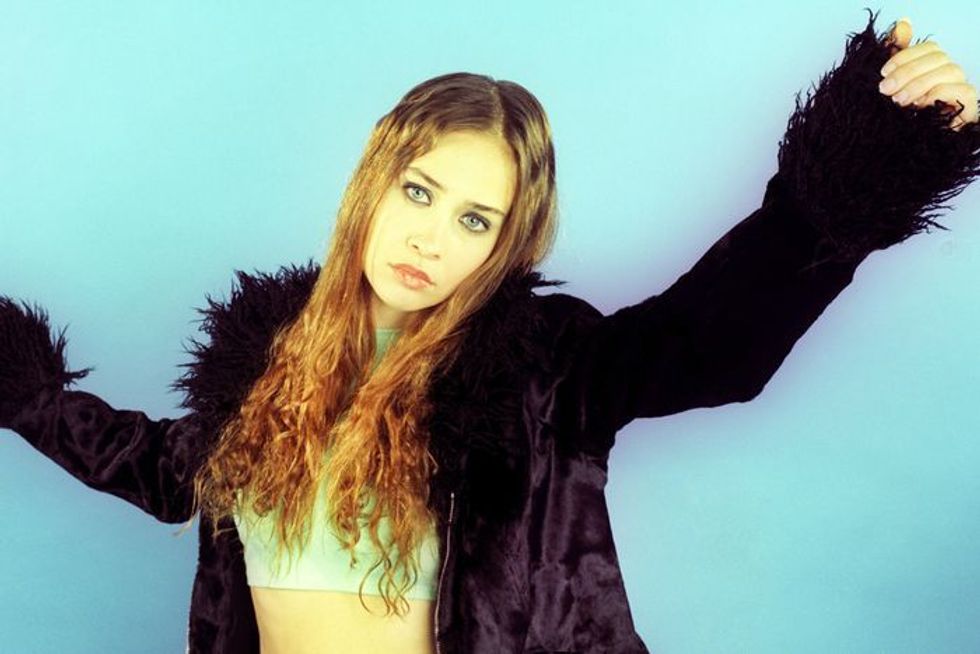 Who she was then: For the record, Fiona Apple will be a musician until the lot of us are dead and cold in the ground. But for a brief flicker of time, Fiona Apple was also the girlfriend of Pussy Posse member David Blaine, which is a fact that could only exist in 1998 before any of us entered the Willenium.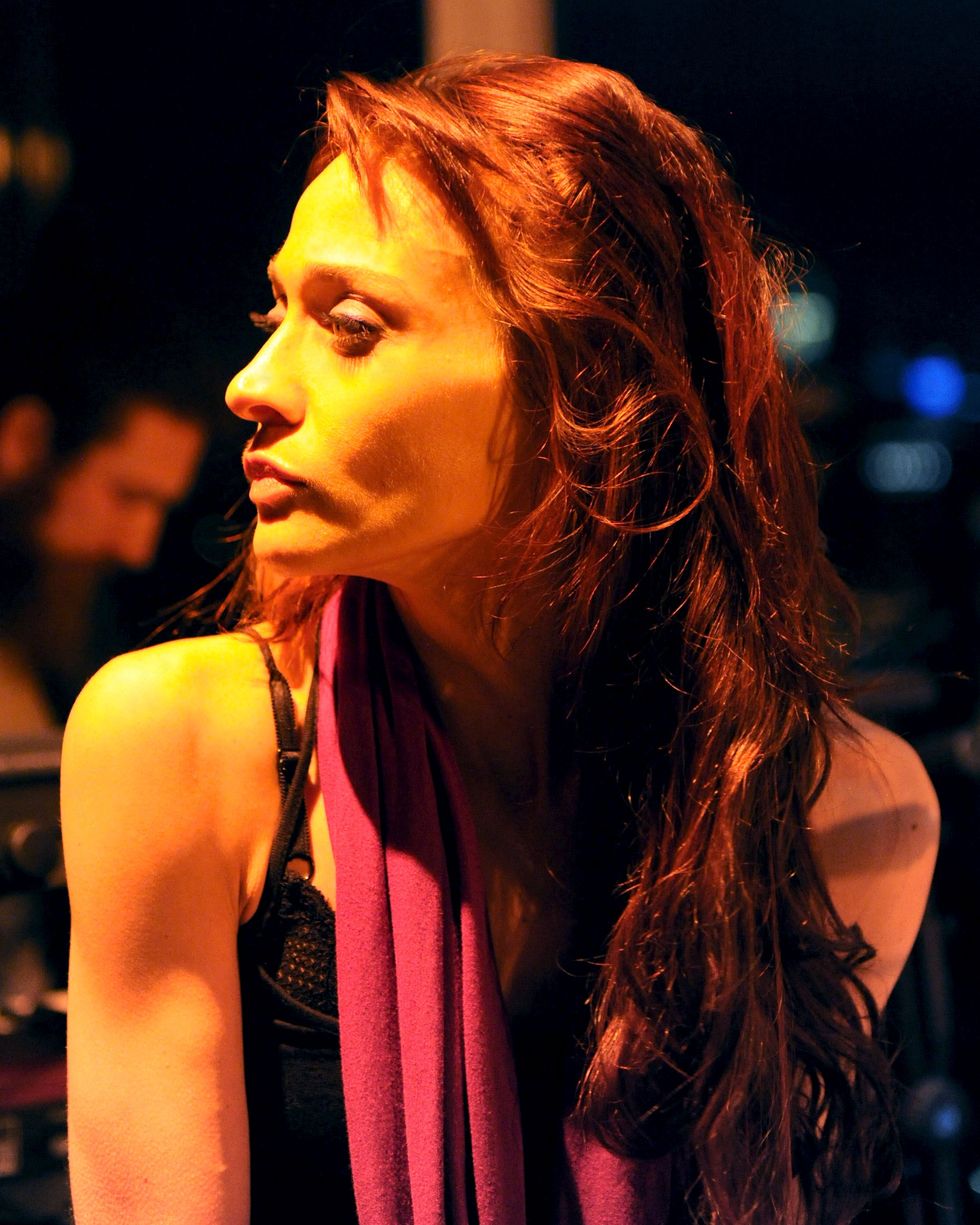 Who she is now: Fiona Apple is Fiona Apple, free from the shackles of late-nineties choices, and continuing to play music in spaces populated by hundreds of people.
Sara Gilbert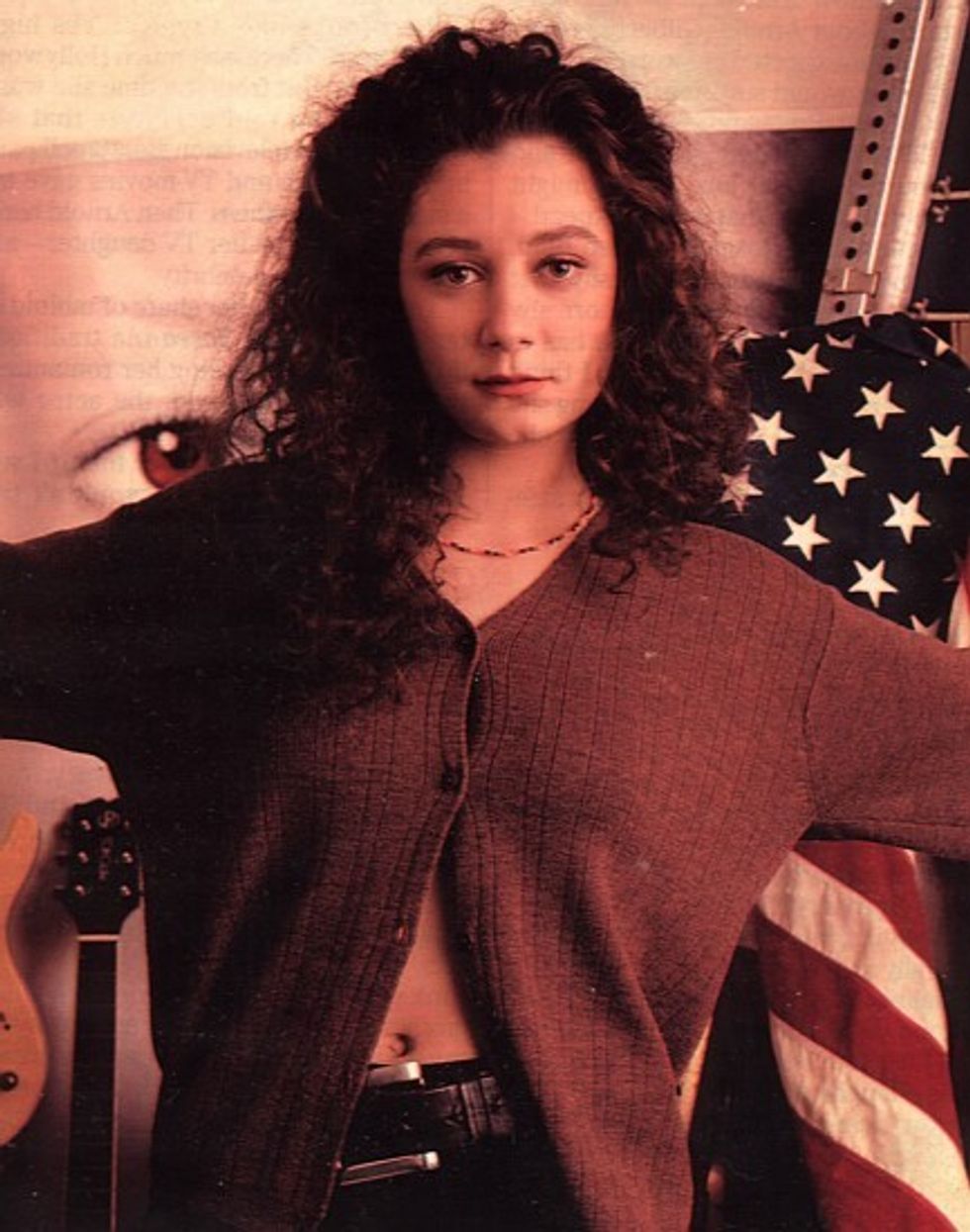 Who she was then: Darlene from Roseanne (or: a beacon of hope for those of us in need of prime time, sitcom-sanctioned sarcasm). In Sales' piece on the gang, Gilbert was described as the "Shirley Maclaine of the group," which makes sense. If anyone wasn't having the Pussy Posse's shit, we can assume it was Sara Gilbert -- mainly because she seems like the last person on earth who'd put up with any of it.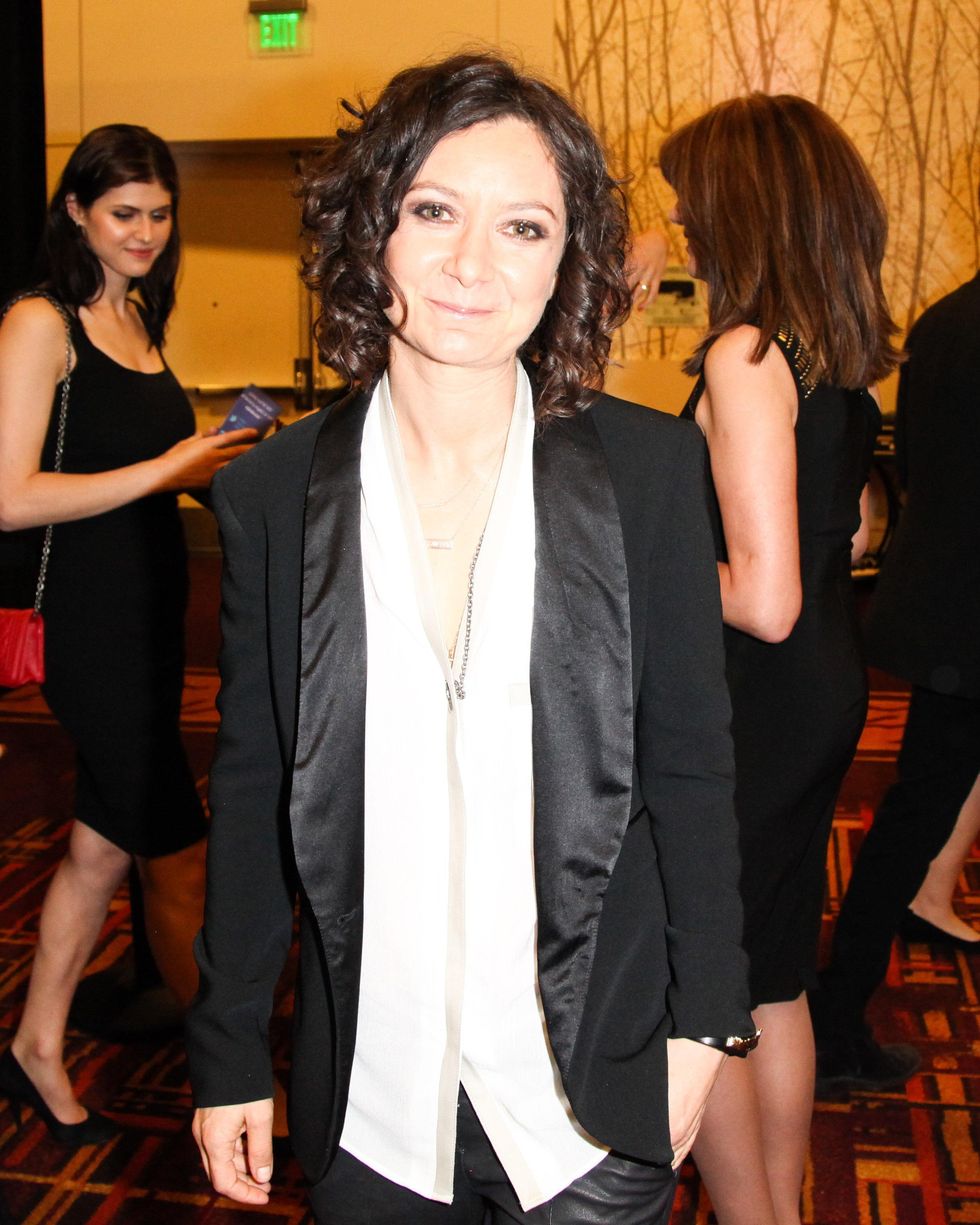 Who she is now: Recently married to 4 Non Blondes' Linda Perry, Gilbert has gone on to co-host and create CBS' The Talk (which is still airing), and welcomed a son back in March. She also continues to be cooler than most of us.
Amber Benson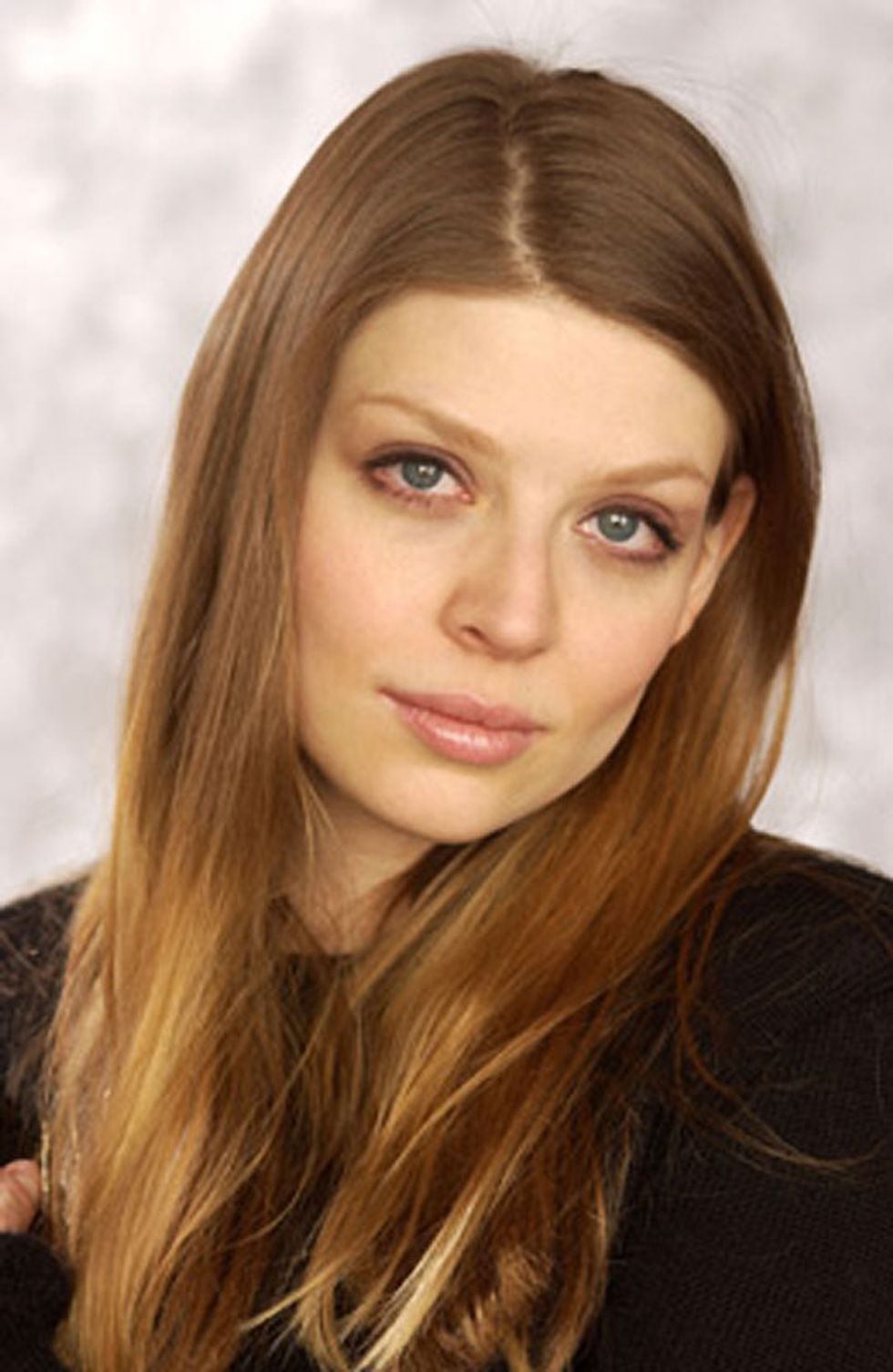 Who she was then: You'll never truly understand the majesty of the Pussy Posse until you see Don's Plum. (I haven't, and therefore will always be in a cloud of fog and darkness.) But actress Amber Benson has: having co-starred alongside Leo, Tobey, Connolly, and Scott Bloom in the film, she became a part of Pussy Posse history -- mainly because after funding the movie, DiCaprio and Maguire later blocked it from being screened. Mainly, because they realized it'd be disastrous.
The entire movie centres on everything behind the Pussy Posse smokescreens, and Maguire cited "improvisational comments he had made during the film revealed personal experiences or tendencies that would undermine his public image." (Even though spoiler alert: you can watch it on YouTube if you're really into nineties antics.)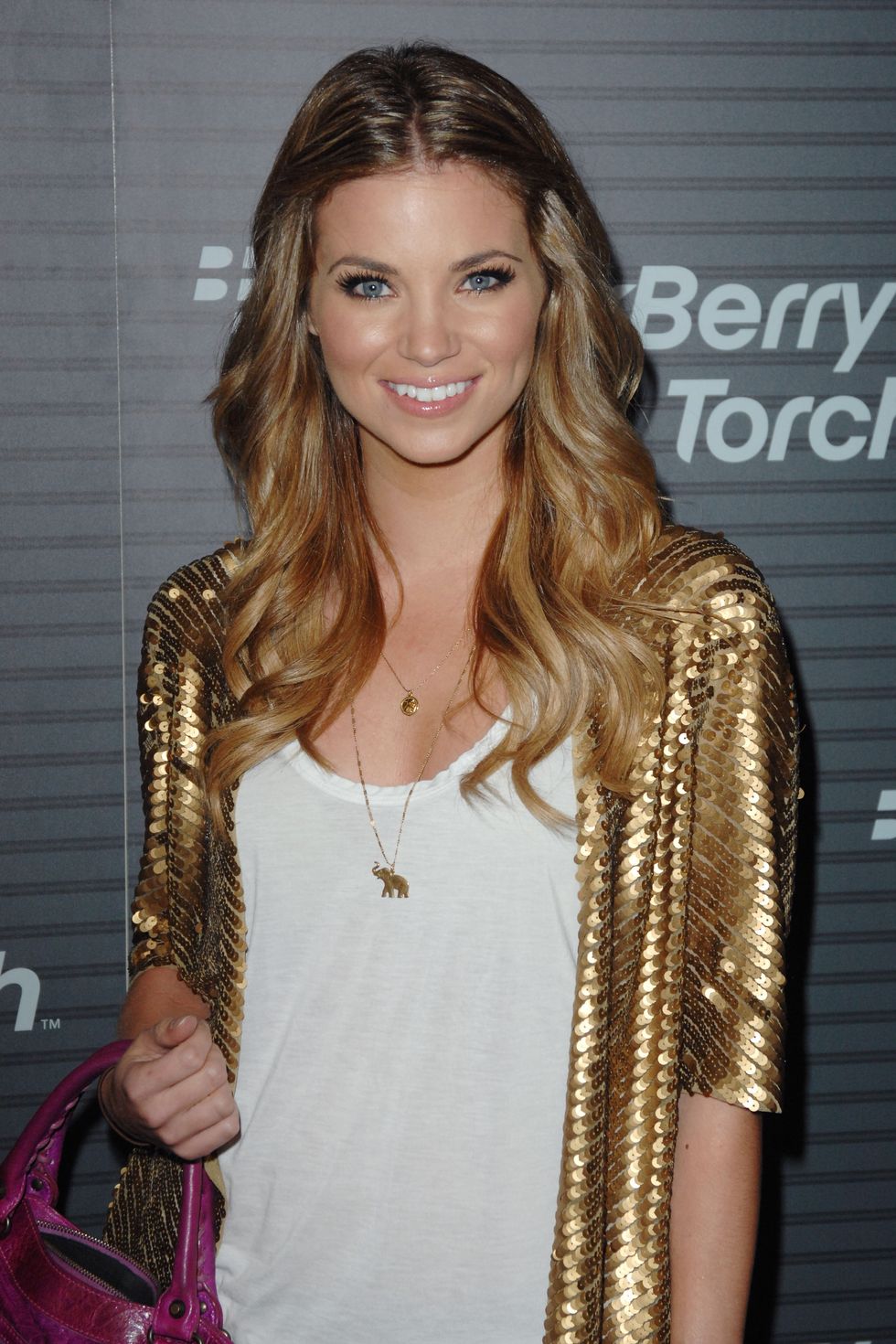 Who she is now: Still a working actress, but especially renowned for having once played Tara on Buffy the Vampire Slayer.
From Your Site Articles
Related Articles Around the Web
You May Also Like