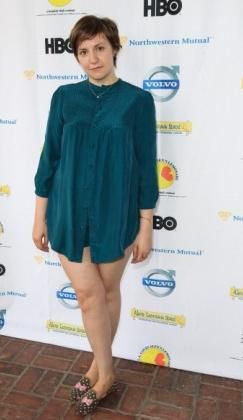 Lena Dunham
wore tap shorts and a long blouse to an event last week, prompting lots of 'Where are Lena Dunham's pants' comments from bloggers and such.
Emily Nussbaum
interviewed Dunham at the New Yorker Festival last weekend, and she had this to say about all the pantsless hoopla: "I don't think a girl with tiny thighs would have received such no-pants attention. I think what it really was . . . 'Why did you all make us look at your thighs?' My response is, get used to it because I am going to live to be 100, and I am going to show my thighs every day till I die." [
Fashionista
]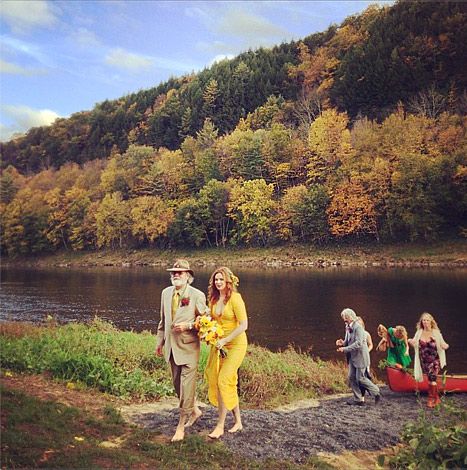 Is this an outtake still from
Moonrise Kingdom
? A page from Madewell's new bridal catalog? Nay. It is an
Instagram taken by Questlove
at
Amber Tamblyn
and
David Cross
' wedding, which
Refinery29
has deemed the Most Hipster Wedding Ever.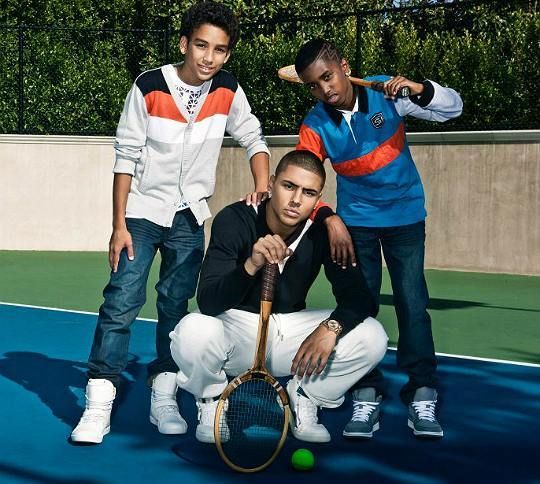 Here's something to make you feel crazy old: Tyson's son
Jordan Beckford
, and
Diddy
's sons Quincy and
Christian Combs
, are all models for
Sean John
's Fall 2012 campaign. Aren't the Combs boys like 4?  [
FashionBombDaily
]
For reasons unknown,
Chanel
released this boring teaser of
Brad Pitt
's voice asking "Are You Going Somewhere?" to hype his new No.5 campaign. Going to sleep! Ho ho ho. [
TheCut
]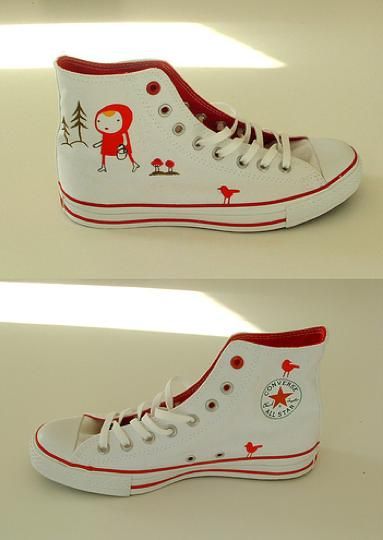 30 Ways to spiff up you
Chuck Taylors
, via the fine folks at
SHIFT
.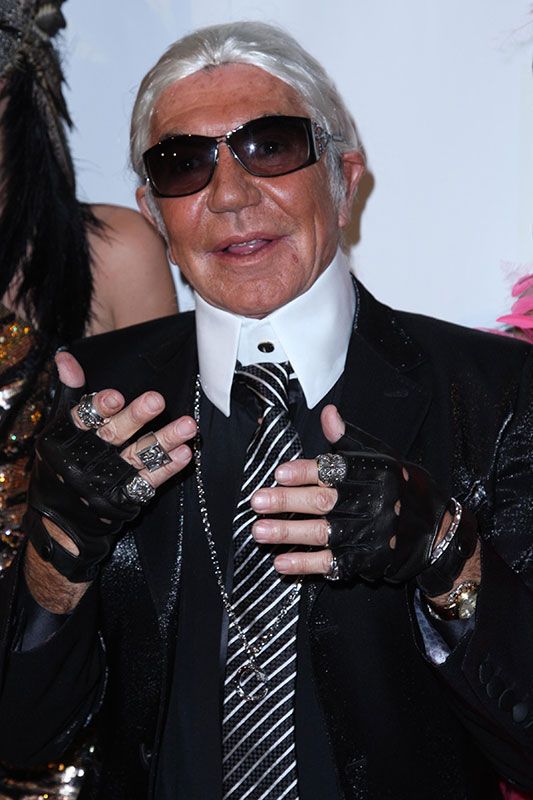 Fashion Etc.
has an awesome photo gallery of designers dressed up for Halloween. Here's
Roberto Cavalli
as
Karl Lagerfeld
. Gorgeous.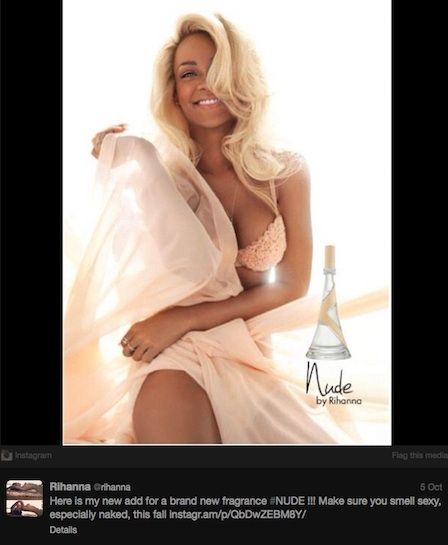 Rihanna
has blonde hair in her new perfume ad, FYI. [
Twitter
via
Racked
]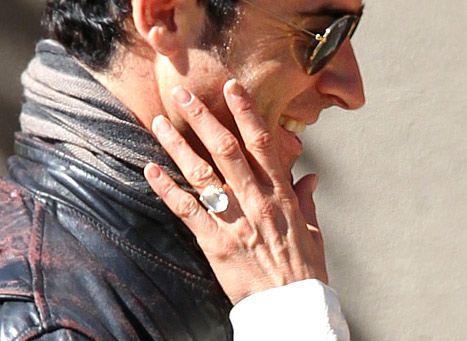 This is
Jennifer Aniston
's diamond engagement ring. It is the size of a grape. (Credit: Jason Thomas/FilmMagic) [
Racked
]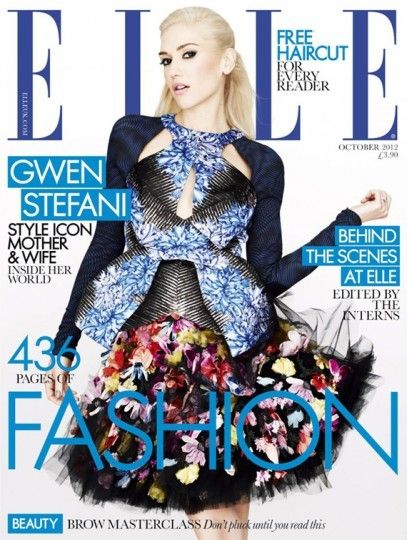 Here's
Gwen Stefani
on the cover of Elle UK in Peter Pilotto. This woman does not age. [
HighSnobette
]