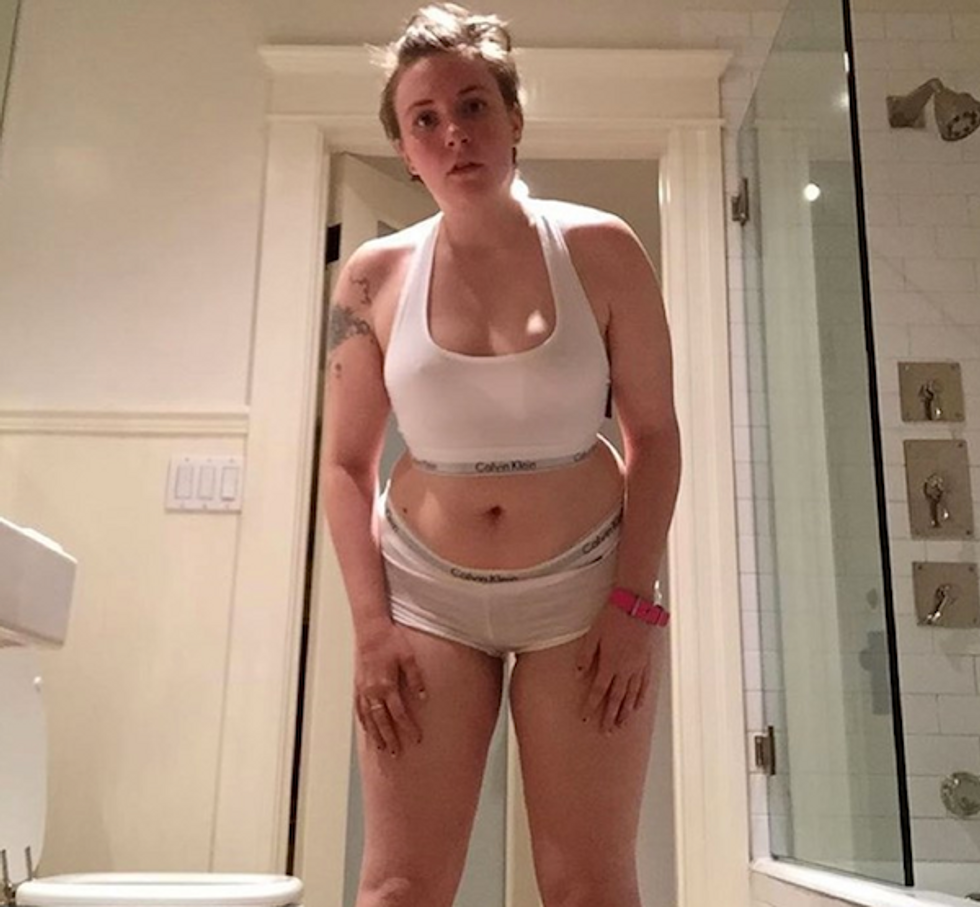 photo via Instagram / Lena Dunham
Twitter is an infamous breeding ground for hateful trolls and unnecessary negative activity, and apparently it's gotten so bad for
Girls
creator and
Lenny
editor 
Lena Dunham
that she's had to get off Twitter -- or at least in the sense that she doesn't know her password and has someone else post for her.
According to
an interview
she recently did with Kara Swisher on
re/code
, Dunham shares that Twitter "really, truly wasn't a safe space for me." Especially after uploading an Instagram photo of herself in a sports bra and boxers (with a caption about it being a "rough week," no less) -- which drew the ire of misogynists and bodyshamers who flocked to her page and made the photo a "hub for misogynists for the afternoon." 
All we can say is that you look great, Lena -- and fuck the anonymous eggs.