Scrolling through her phone, Leila Janah stops at the mobile site of Laxmi, the luxury line of skincare products she co-founded. The branding is airy and elegant, and promises customers only the purest ingredients. But her voice really starts to speed up when she talks about what, to her, is the most interesting aspect of the collection: How the women who source and harvest the ingredients from Uganda, East Africa, South Africa and Morocco that go into the products earn three times the standard living wage in their area. Her face becomes more and more animated when she describes how that might affect the lives of the workers, and it's clear through this conversation that she's a woman who deeply cares about the world around her.
She's also a woman who spent her college scholarship money to fund half a year teaching in Ghana, who later graduated from Harvard with a degree in African Development Studies and who (during the economic nightmare that was 2008) paid herself only $400 a month and slept on a friend's sofa in order to launch Samasource, a nonprofit that connects low-income individuals in developing countries with online work. Providing computers, Internet access and job training -- in fields like content moderation, data entry and image annotation -- allows people all over the world to find work and support themselves and their families. It also allows people in rural areas to avoid moving to slums to be able to commute to work and makes it easier for women in religious communities who face limitations in working outside of the house.
"I was involved with all these different nonprofit initiatives to bring education to people or to work on changing legal structures," says Janah of her various positions working in global management consulting before Sama. "But every poor person I would talk to would always say the same thing, which is: 'All of this is great, but would you hire me as your driver, or your cook, or can I somehow get a job through what you guys are doing?'" It was a sobering moment. "Once you discover the problem," she says, "you just can't ignore it."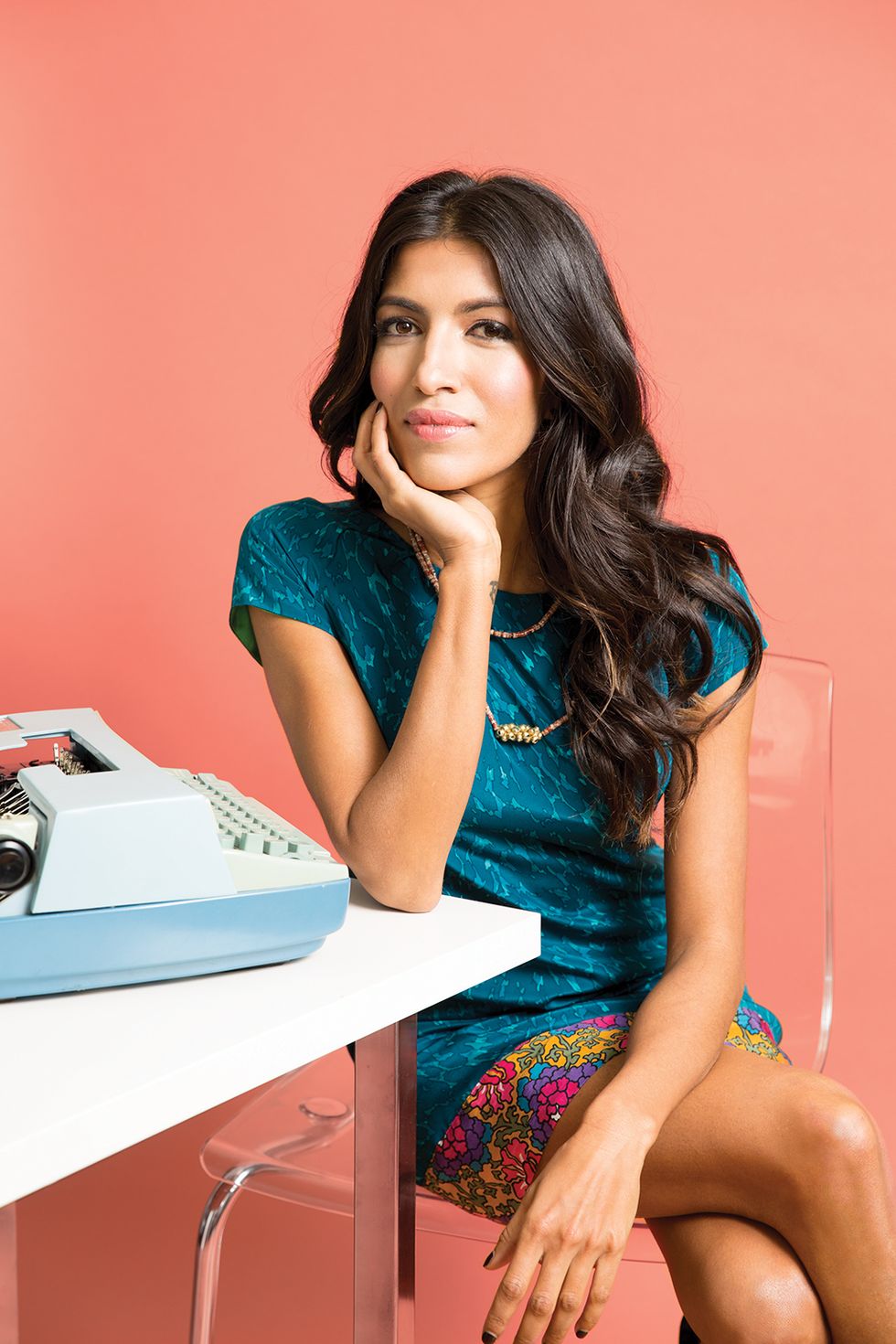 Leila wears a dress by Dema and a necklace by Kirsten Muenster

Janah became drawn to the fair-trade movement and its mission of providing people with jobs to lift them out of poverty, and by this time it had expanded into everyday commodities such as coffee, produce and handicrafts. But "the challenge," she explains, "was that people weren't applying fair trade to new industries, like the tech industry." And so she set about creating a system that would move people out of destitution while still remaining sustainable from an organizational standpoint.
Samasource is not only thriving, it's one of two groups (along with Samaschool, a platform that teaches new skills to impoverished individuals looking to secure digital work opportunities) that now fall under the Sama Group umbrella. What started as just four or five workers from Kenyan slums eventually grew into Sama Group's global team, with workers hailing from Kenya, Uganda, India, Ghana and Haiti, now working for companies like eBay, Google, Microsoft and Walmart.
As Janah finishes flipping through her phone, she shares some of the samples of Laxmi creams and oils. She seems excited at the thought of supporting the women who make the product, even if it's through as small a gesture as recommending a moisturizer to an acquaintance. It's important to support one another, she says. "They've just had different opportunities. But they're all the same as us."
Hair and makeup by Jane Kim / prop styling by James Whitney for Artist United Agency
Photographic Assistant: Ellie Hogue