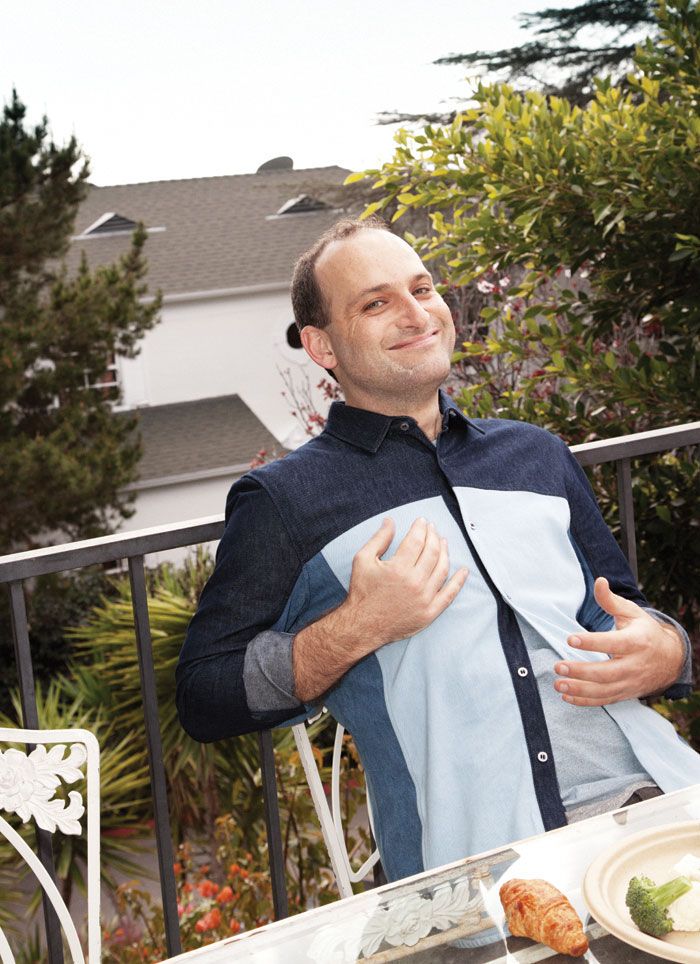 Leif wears a shirt by H&M and t-shirt by Marc Jacobs.

In a city that is known for its thriving, cult-like artisanal food scene, the independent chef and forager Leif Hedendal still manages to stand out. The 35-year-old is shaking up San Francisco with his project Dinner Discussion, where he gets chefs, food activists and farmers to mix and mingle with authors, artists and scholars. Hedendal says the goal is for guests -- like artists Natasha Wheat and Phil Ross and farmer Bob Cannard -- to "engage critically with ideas of community, progress, nature, nutrition, food sovereignty, agriculture, culture and the blending of art and life." And then there's the food -- Hedendal cooks up tartlets with Bellwether ricotta, artichoke and dill, Dragon Tongue beans and lavender shortbread for the events, which started in his cozy Mission district home and have since popped up all over northern California.
Last year Hedendal took things to the East Coast, where he produced Dinner Discussion in Manhattan and at Harvard University. "I hope to encourage thought on all the types of creative ways art and food activism can fuel and inspire each other, and how they can be intertwined," says Hedendal, who has worked in the kitchens of Noma and Chez Panisse. Alice Waters, Miranda July and Bill Murray are among his dream Dinner Discussion guests. "My aim is to bring together artists, curators, activists and academics working with dining, cooking and conviviality," he says. But mostly, he wants to make a difference in how people eat. "I want to demystify cooking and get people more interested in eating healthy, whole foods. Obviously, the food system is pretty broken, and there's a lot to be done."