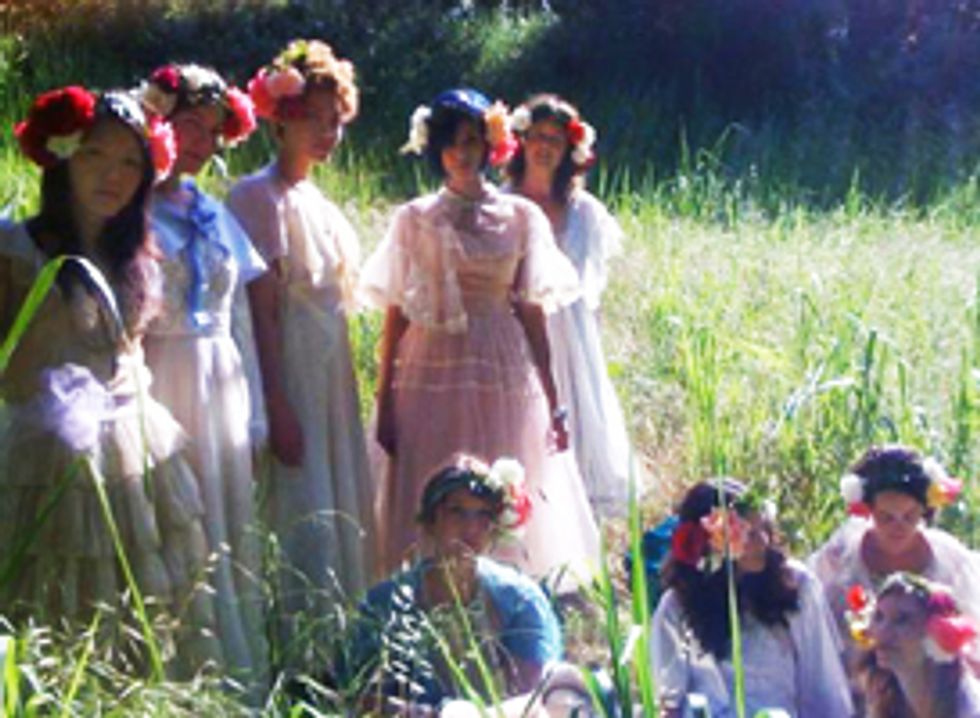 Lavender Diamond, the band fronted by our favorite L.A. flower child Becky Stark, has made a movie! Named after the band's most recent album, Imagine Our Love, the film stars Stark and is directed by Maximilla Lukacs with art direction by Alia Penner. According to a press release we received, "the film is an extravaganza featuring Busby Berkeley-style dance numbers, animation, fanciful costumes and interplanetary ballet. Director Maximilla Lukacs previously directed the short film Kill Your Darlings with Citizens Band star Sarah Sophie Flicker, featuring Eugene Hutz of Gogol Bordello."
If you're in L.A., you must, must, must attend "Psychedelic Healing Visions: A Love Song and Dance to the Unified Ground of Being, a Celebration of Lavender Diamond's film, Imagine Our Love" going down on May 27th at the Silent Movie Theater. The festivities include a variety show with performances by Elene Mandell, Mia Doi Todd and Becky Stark, a sneak preview of the film, a puppet show, raffles for vintage dresses and quilts, a kissing booth, a photo booth and a silent art auction. Tickets are 10 bucks and you can go here to purchase one!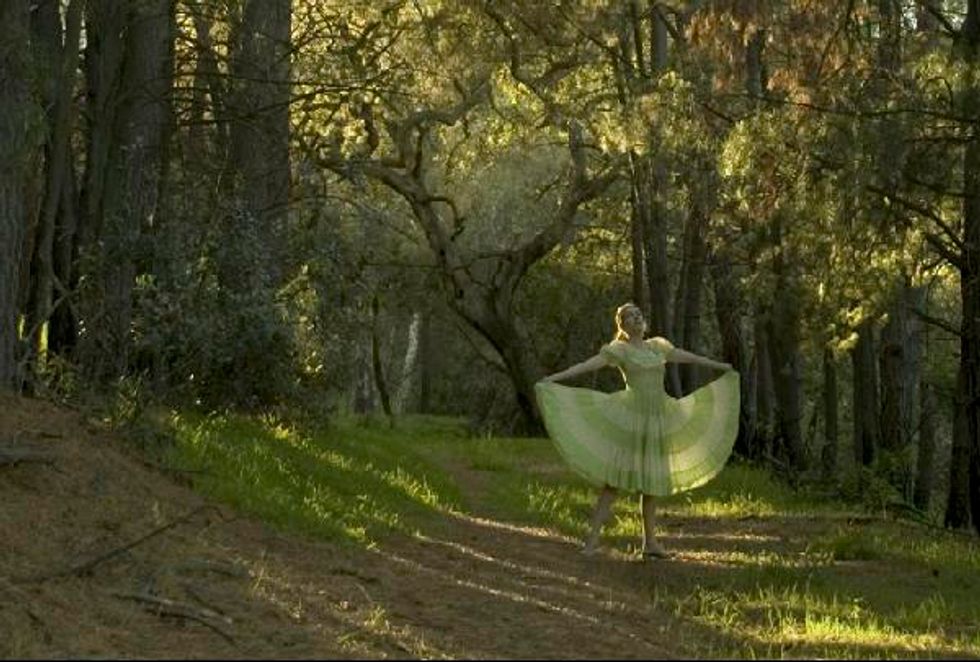 Pictured above stills from the movie.