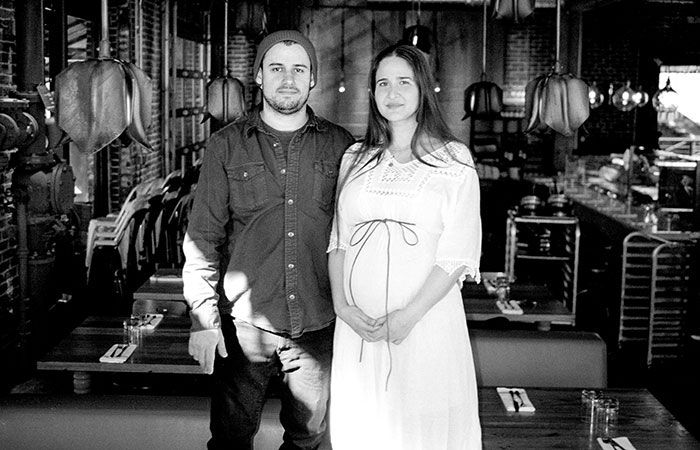 (L-R) Ori wears a shirt and jeans by Hurley, t-shirt by American Apparel and beanie by Obey. 
Genevieve wears a vintage dress from Raggedy Threads. 
Where you've seen them: 
At their L.A. eatery Bestia. 
Why they made the list: 
Attracting everyone from Madonna to Nas to Quentin Tarantino, the husband-and-wife chef and pastry chef (respectively) are reinvigorating Italian food and downtown L.A. 
On how they met... 
GG: "We met when I was the hostess at La Terza and he was making salads on the salad line."
OM: "She didn't want to date me for a year. When I moved up from salads to pasta, she agreed to go out with me." 
On their favorite dishes at Bestia... 
OM: "The chicken gizzard. It's so complex in flavor. It triggers a lot of different points in your brain that cause excitement."
GG: "The zeppole was a challenge. It has the most difficult execution. A lot of nights we had to take it off the menu, but it's become one of our most popular dishes."
Hair by Ashley Streicher at The Magnet Agency using Oribe / Makeup by Ashleigh Louer at The Magnet Agency using NARS / Photographer's Assistant: Daniel Kincaid / Stylist's Assistant: Lauren Silvestri / interior shots taken At Pour Vous.
SEE MORE OF OUR 2014 BEAUTIFUL PEOPLE