Lana Del Rey, the magical myth of a pop star, makes pretty much everything you know that is an outright bad idea seem romantic and dreamy. Abusive relationships, suicide pacts, fucking your way to the top, and most consistently, drugs. If it sounds unhealthy, Lana will sing about it.
Now Lana has taken it a step further, selling merch that makes drug use that much easier for fans. Her Cruel Intentions-style locket (remember those handy rosemary beads?) has been resurrected and made available online — it was first spotted in 2015 during her Endless Summer tour — for all you out there who love the old sophistication of heart lockets but also enjoy a casual/raging coke habit. Also, it will also only set you back $45! That's what I call a bargain.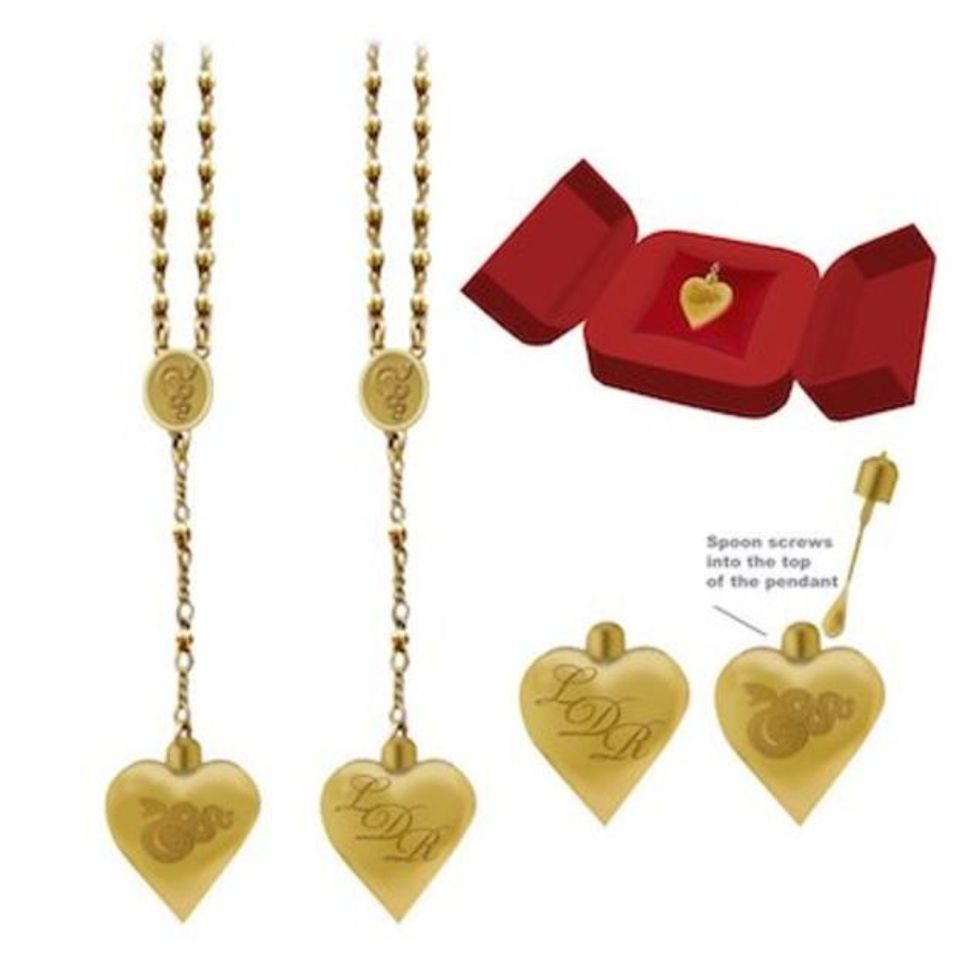 Look at that, what an utter dream. Now you're all set for the birthday month of your friend that has everything except good judgment and self-control!
Bless you, Lana.
[h/t Jezebel]
Image via Getty/lanadelrey.com
Sign Up For The Morning PAPER