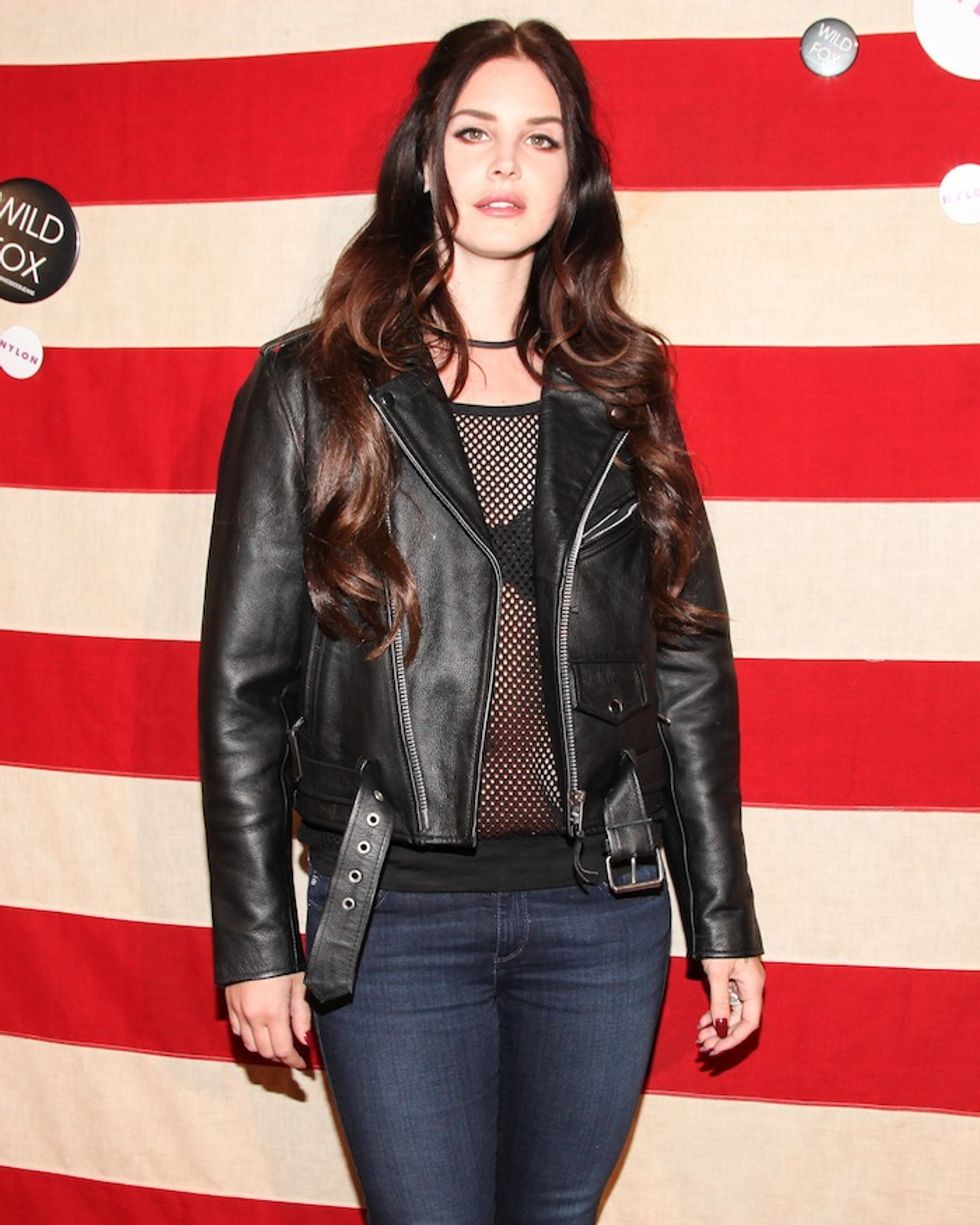 photo by Aleks Kocev /BFA
Last year,
Lana Del Rey
came under fire for what were widely interpreted as dismissive remarks about feminism, saying in
The Fader
that "the issue of feminism is just not an interesting concept," and that "I'm more interested in, you know, SpaceX and Tesla, what's going to happen with our intergalactic possibilities." And now she's (sort of) addressing her statements in the upcoming issue of
V Magazine.
Speaking to
close friend
James Franco
, Lana elaborates that "The luxury we have as a younger generation is being able to figure out where we want to go from here, which is why I've said things like, 'I don't focus on feminism, I focus on the future...It's not to say that there's not more to do in that area. I've gotten to witness through history the evolution of so many movements and now I'm standing at the forefront of new technological movements." 
Continuing on, she tells Franco that, "I'm not undermining other issues. But I feel like that's obvious, like I shouldn't even have to bring that up." 
Because while feminism may not be that important for you
personally (as shown by your pro-futurism, "Whenever people bring up feminism, I'm like, 'God'. I'm just not really that interested"
Fader
 comments), it should be pretty obvious to you that the girls around the globe being
trafficked
,
beaten,
killed and raped
right now are very much stuck in the present with barely enough bandwidth to even think about the immediate future. Granted, Lana isn't obligated to speak about social issues but to completely write-off other women in less fortunate situations than her seems a little naive? -- especially since she could be using her platform for immense good. Tbh, not everything's a
Honeymoon
, Lana.