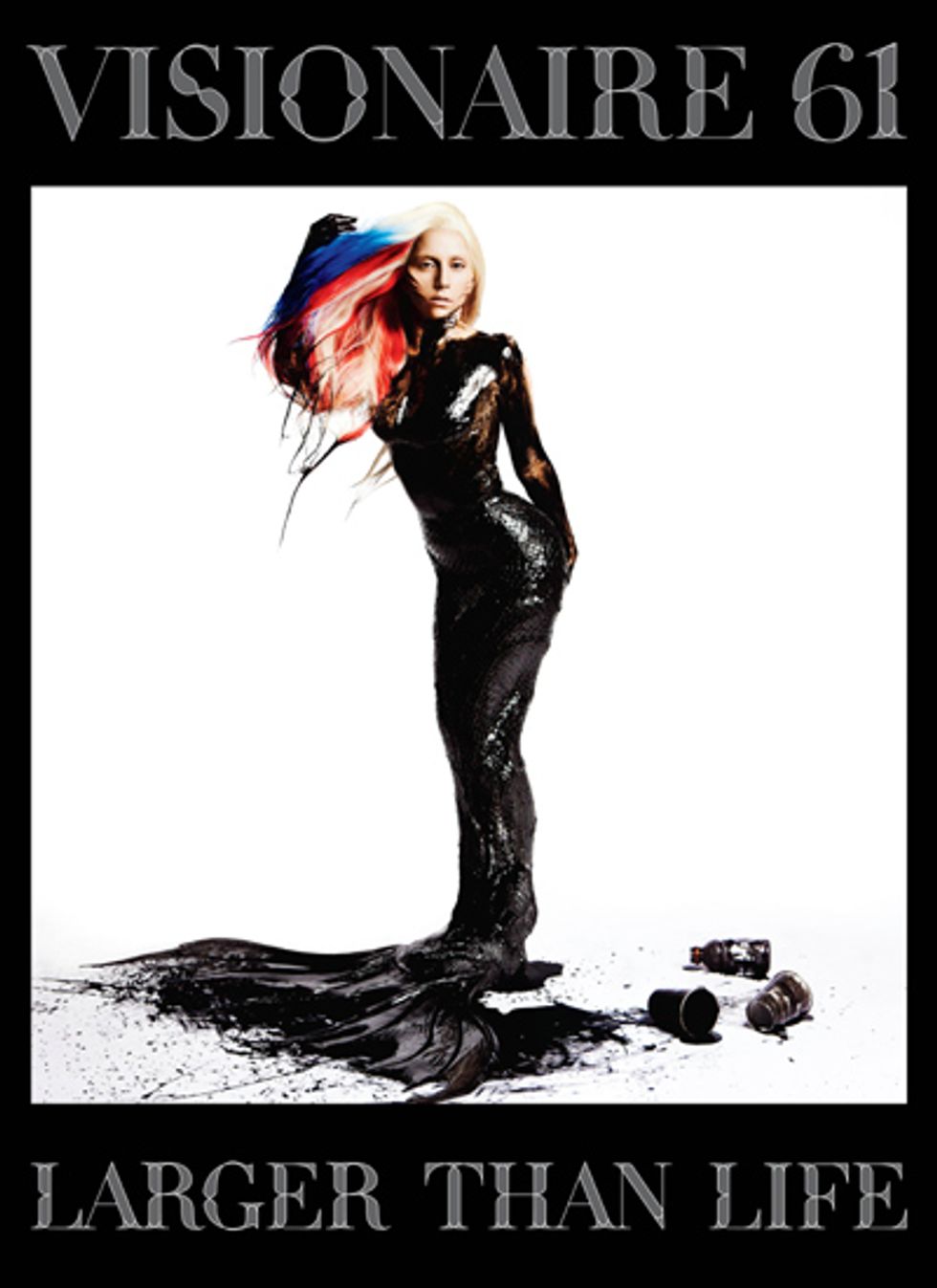 1.
Lady Gaga
looks like a mermaid on the cover of the world's largest magazine.
Visionaire 61: "Larger Than Life"
comes in a deluxe edition of 250 copies for $1,500 each and it's seven feet tall and five feet wide. Get your copy
here
.
2. The three-day
Metal Suckfest
starts tonight with a special pre-game show featuring Mayhem at the Grammercy Theatre (127 East 23rd Street).  Friday's headliners include Municipal Waste, God Forbid and Today is the Day and Saturday has Cynic, Obscura, The Red and many more.  Tickets are still available
here
.
3.
Occupy Wall Street
launched
a news site
.
4. London police just released their file on the 1973 drug raid at
Keith Richards
' home and guess what?  Their version differs from Keith's. Compare
here
. [Guardian]
5.
MTV
's "2011 Sucker Free Awards: Crowning the Best in Hip-Hop" is taping on November 11th at LIV nightclub in Miami.  If you're under 21 and live in the Miami area, you can apply for a free ticket
here
.
6.
Can birds plan for the future?
(BBC)
7. New York City
has shrunk by two square miles
, according to the Census. [NYT]
8.
Ricky Gervais
has reportedly been asked to host the Golden Globes again
. [HuffPo]