Lady Gaga emerged from her impressive performance in A Star Is Born, one of Hollywood's most in-demand leading ladies.
Despite A Star Is Born's Oscar snub (the film itself won no awards, though Gaga and Mark Ronson won Best Original Song for "Shallow"), rumors began fluttering around like Halloween candy wrappers about her connections to various film projects. But none arrived on her IMDB page until now. (It should be noted that besides ASIB, her actress page includes iconic lines like her American Horror Story role as Scáthach, The Lonely Island "3-Way" music video, and a 2001 cameo on the Sopranos as "Girl at Swimming Pool #2").
Gaga will take the big screen next as Patrizia Reggiani, the ex-wife of Gucci heir Maurizio Gucci. She served 18 years in prison for orchestrating his assassination, before being released in 2016 on good behavior.
Ridley Scott is the latest Hollywood heavyweight to believe in Gaga, (out of 100 people in a room). The iconic director of Alien, Blade Runner, Thelma & Louise and The Martian among others, is directing the latest film about the notorious Gucci family fashion dynasty. Roberto Bentivegna is adapting the script from Sara Gay Forden's book: The House of Gucci: A Sensational Story of Murder, Madness, Glamour, and Greed.
Patrizia, who was dubbed "The Black Widow" as the result of the scandal, was iconic for her extravagant tastes and bitter disposition. According to the New York Times, she's famous for once saying "I would rather weep in a Rolls-Royce than be happy on a bicycle."
She and Maurizio were married for 18 years, before divorcing in 1991 when Maurizio left her for a younger woman. Four years later, a hitman hired by Patrizia gunned him down in the foyer of his Milan office. After her release on good behavior in 2016 (she was offered work leave, but reportedly turned it down, saying "I've never worked in my life and I'm certainly not going to start now"), she managed to get nearly $1 million more from the Gucci estate, after a court ruled in her favor over an annual stipend agreement signed before Maurizio's death.
Shortly after her husband died, she told a Vanity Fair reporter, "Maurizio was simply a thing called Gucci that had to be washed and dressed."
Patrizia will be a huge pivot from Gaga's strong-willed, but good-hearted Allie. However, it's something of a perfect role for her, given Gaga's attachment to her Italian heritage, her penchant for drama, and the fact that the whole saga could easily be the plot of a Lady Gaga music video.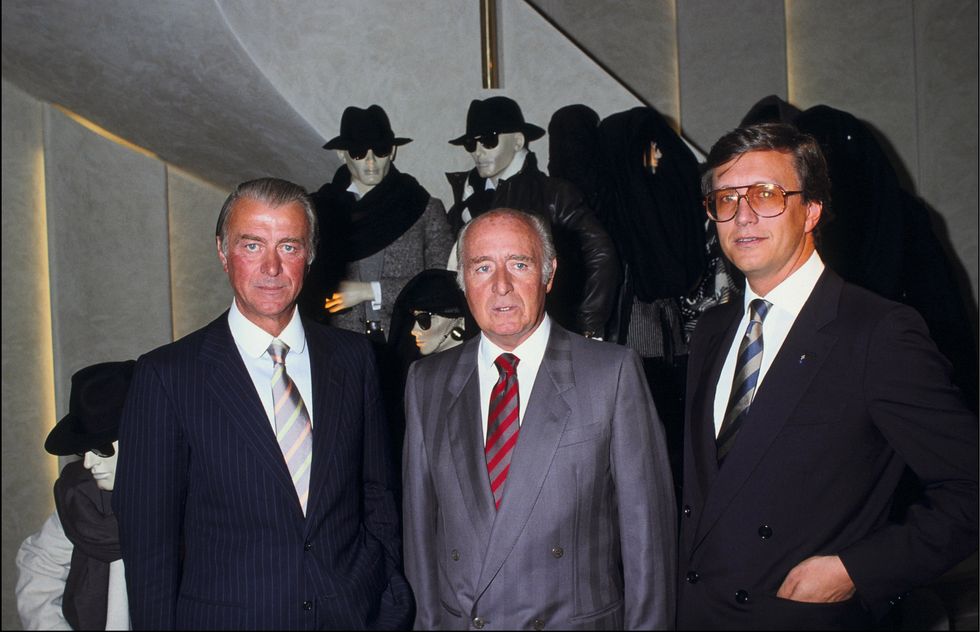 Ridley most recently directed All The Money In The World. There's no release date yet for the film.