Staying true to her brand, Lady Gaga celebrated the highly anticipated launch of her beauty label, Haus Laboratories, with a dramatic launch event in Santa Monica last night.

With more than 500 attendees, the party boasted a guest list of both influencers like Nikita Dragun and Patrick Starr and close friends, kicking off with a special DJ set by Gaga herself.
Along with co-founder and makeup artist, Sarah Tanno, the duo unveiled the six product range including eyeliners,stickers, lip liners, eyeshadows, and shimmers.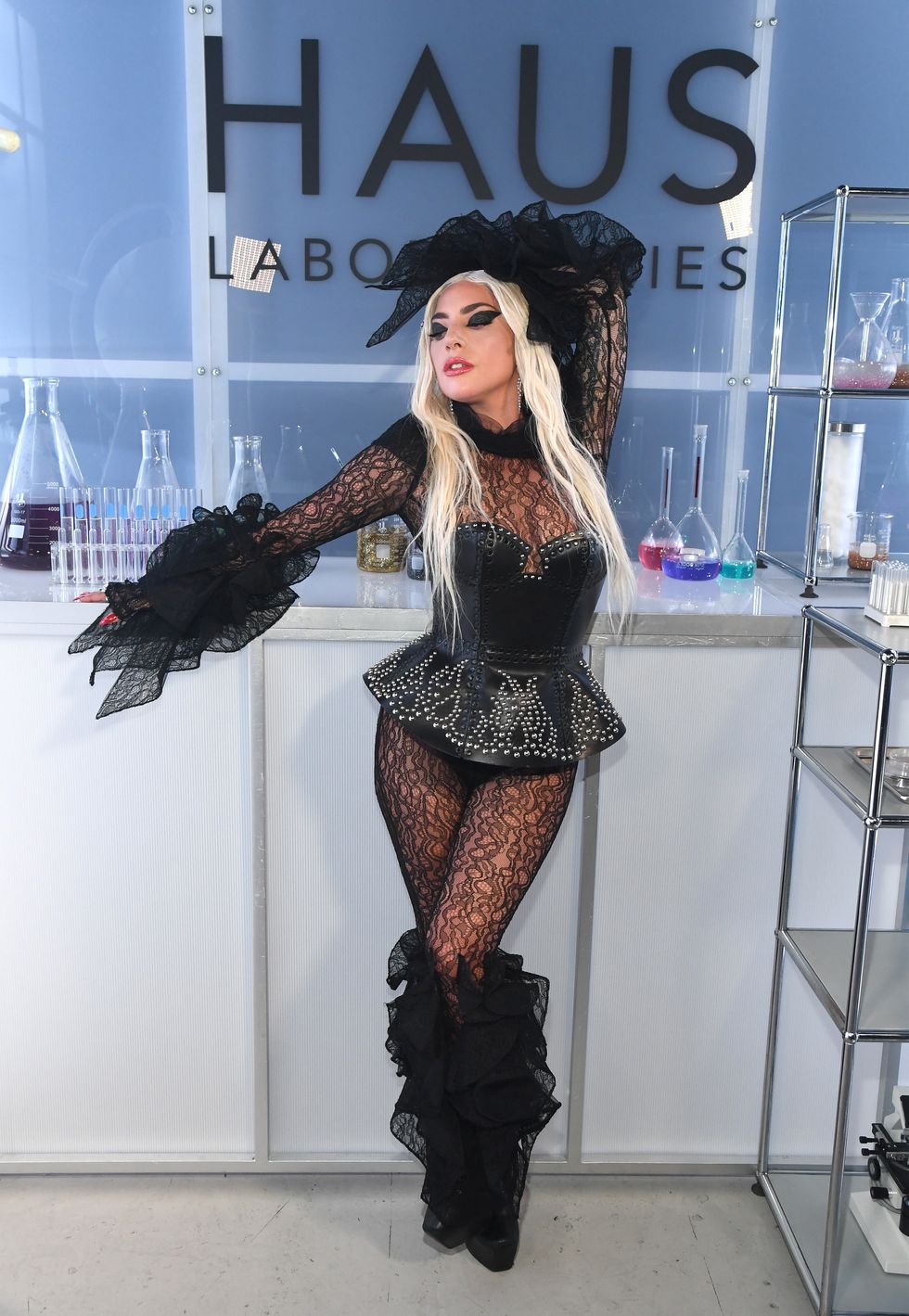 Dressed in Kaimin Spring 2020 and jewelry by Stefere, the singer also spoke extensively on the power of makeup and what inspired her to launch the brand.

"I have always, even prior to my career, wanted to spread love around the world," she said. "At first I found that way through music, but it was the discovery of makeup that helped me transform into the artist and person I always wanted to be. It helped me to love myself. No matter what. With the makeup or not. I'm standing here braver than I've ever been. I'm overcoming obstacles. I'm dealing with my own mental health issues around fame. And finally, being able to really show up for the world the way that I want to, in the way that I believe I'm supposed to."
In a special shoutout to Tanno, Gaga added: "We all know who the genius is behind this brand. I mean, this woman has not slept. And quite frankly, neither have I."

The speech concluded with the singer revealing a mini lab tucked at the back of the room where customers could sample the new products. "Bring out your artistry and even, for the love of God, get messy with it in there, would you please?

The night ended with Gaga returning to her DJ set spinning multiple songs from her own albums among others, with fans cheering her on and lining up to click pictures.
.
Sign Up For The Morning PAPER