Festival season is in full swing and while white girls perhaps often unfairly ridiculed at every single music event, the fact we are generally always trying very hard to be cool can make us an easy target.
Even Lady Gaga, who has built her reputation on being effortlessly herself, is apparently still susceptible to wanting to seem hip and with it when an artist digs deep into their repertoire and pulls out a song you've never heard. In this resurfaced video from Pitchfork Music Festival in 2012, Gaga stands backstage while Kendrick encourages the crowd to sing along to "ADHD" from his debut album Section.80.
Here it is, in all it's glory, at 0.25.
And here is Gaga, queen of white girls everywhere.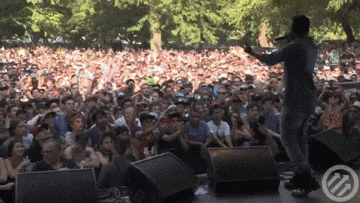 Stars, they're just like us!
Sign Up For The Morning PAPER