While in New York, art galleries are predictably showing summer group shows, in LA, art is thriving this summer with exceptionally curated group shows, unexpected artists, and interactive spaces that challenge the summertime art world lull. Here's our picks of the best shows to see this summer in the city of angels and acai bowls. (We won't tell New York that you loved it.)
Mid-City
Eau de Cologne at Sprüth Mager; on view until August 28th

Jenny Holzer, Barbara Kruger, Louise Lawler, Cindy Sherman and Rosemarie Trockel throw some graphic shade at the consumerist Hollywood tropes we might expect from an LA art show. Bold statements canvas the walls, like Kruger's 90's Dazed & Confused magazine spread of image obsessed youth, repurposed over her iconic type: NEVER ENOUGH. Other works, like a "murder" series of collages by Sherman and Holzer's engraved benches with political texts, are subtle -- but never quiet. Come here to satisfy those bad bitch cravings.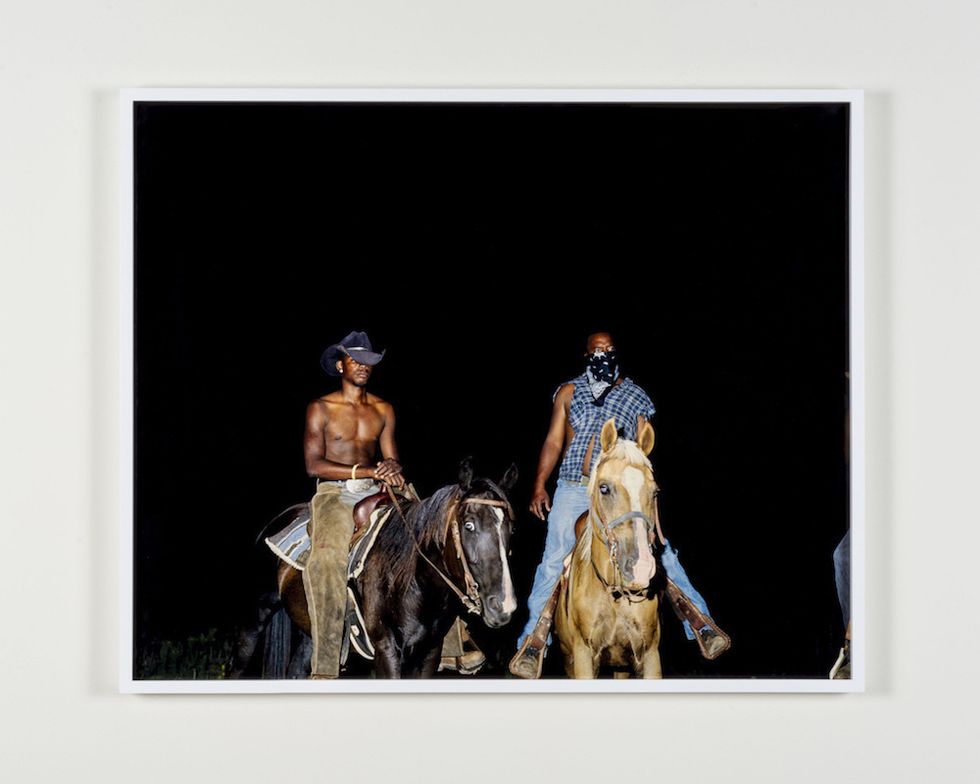 Non Fiction at The Underground Museum, on view now

Usually, declaring underground status would expose you as a phony, but at the small storefront museum backed by MOCA, the self proclamation of otherness is a deserved badge and an open welcoming to the under-represented. Non Fiction features 10 artworks by eight of the most prominent African American contemporary artists, from Kara Walker to David Hammons to Theaster Gates to Deana Lawson. The show is concise but it is an undeniable force, bringing together works that, as one, present an ode, cry and cheer for black lives in important ways.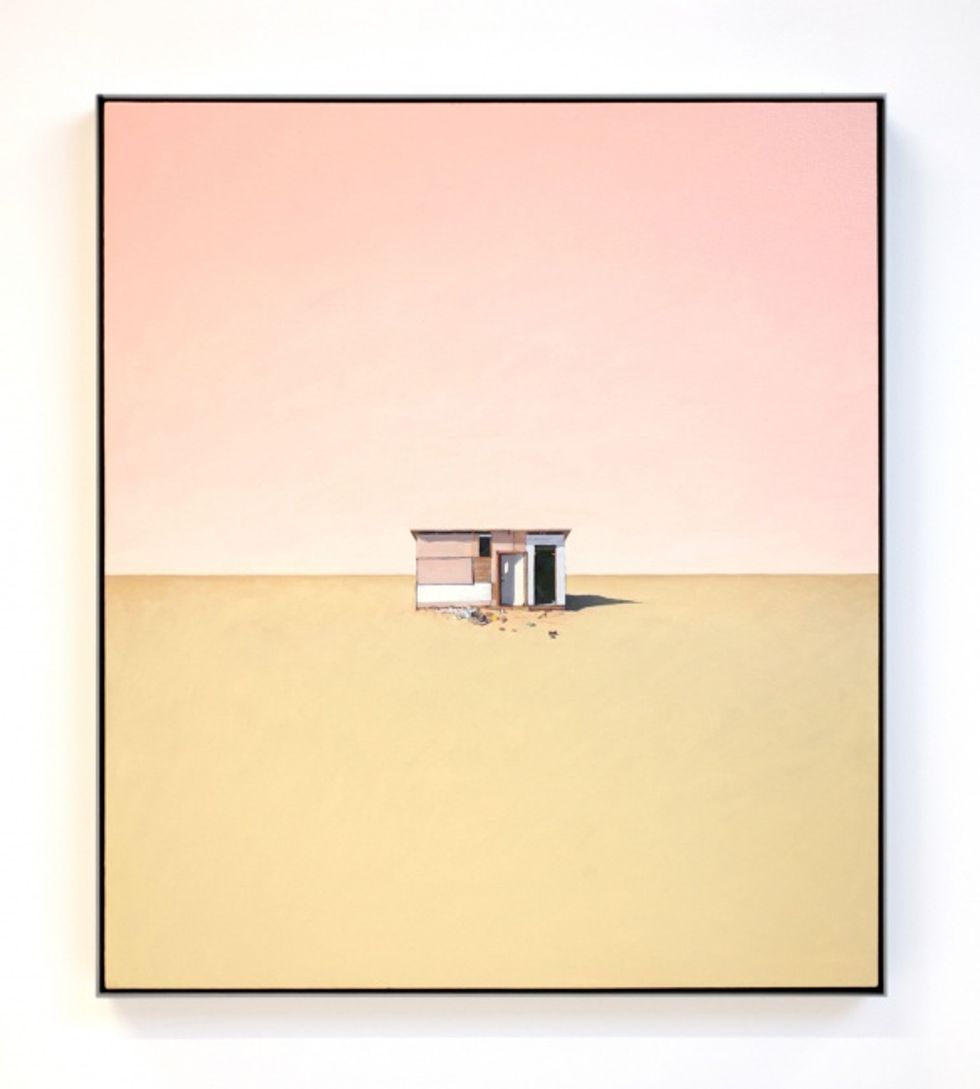 Deanna Thompson at Kayne Griffin Corcoran, on view until July 30

The late Deanna Thompson shows a rare side of California culture with the loneliness and quietness of an empty space. Painting small houses in desolate deserts and light fixtures on silent ceilings, the series is tied together with a horizon line and a creamy sunset palette. There is a sad beauty that radiates from the canvases, giving us an intimate look into an artist's solitude.
Echo Park
Teresa Margolles for the CURRENT: LA Public art Biennial, on view from July 16 - August 24 at Echo Lake Park
Teresa Margolles, one of the 13 artist teams creating work for LA's public art biennale around the theme of water, cleaned 100 violent crime scenes around the city over the course of a year, collecting water from each scene. The artist then mixed the water with cement and erected a sculpture in Echo Park that acts as both a memorial and place to supply shade, turning the concept of violence into a tangible and functional structure.
Hollywood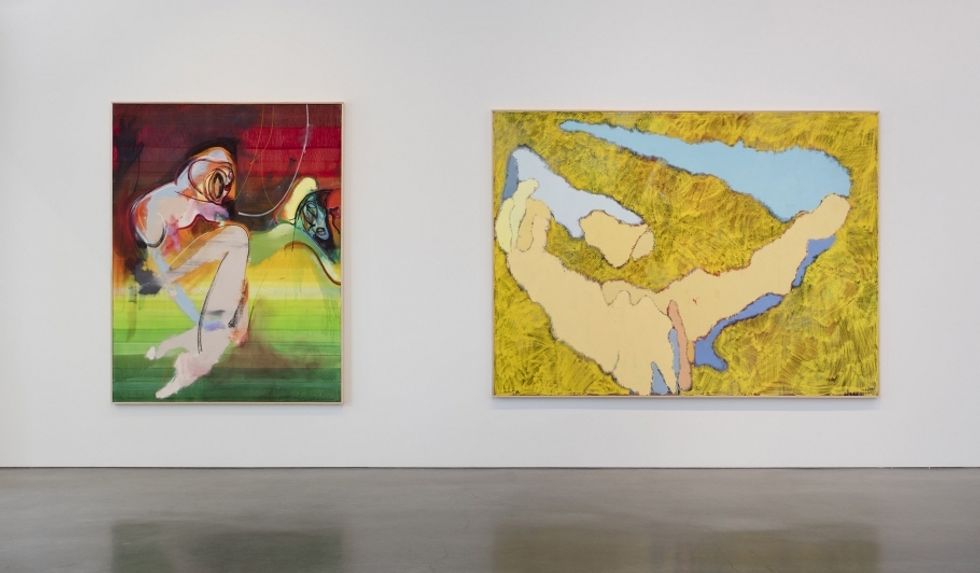 Daniel Richter at Regen Projects, on view until August 20

Abstract nudes take over the massive open gallery space at Regen Projects, showcasing Richter's ability to paint the erotic with both subtlety and vibrancy. Like a synesthetic orgasm, the background colors are just as sexy as the figures of flesh.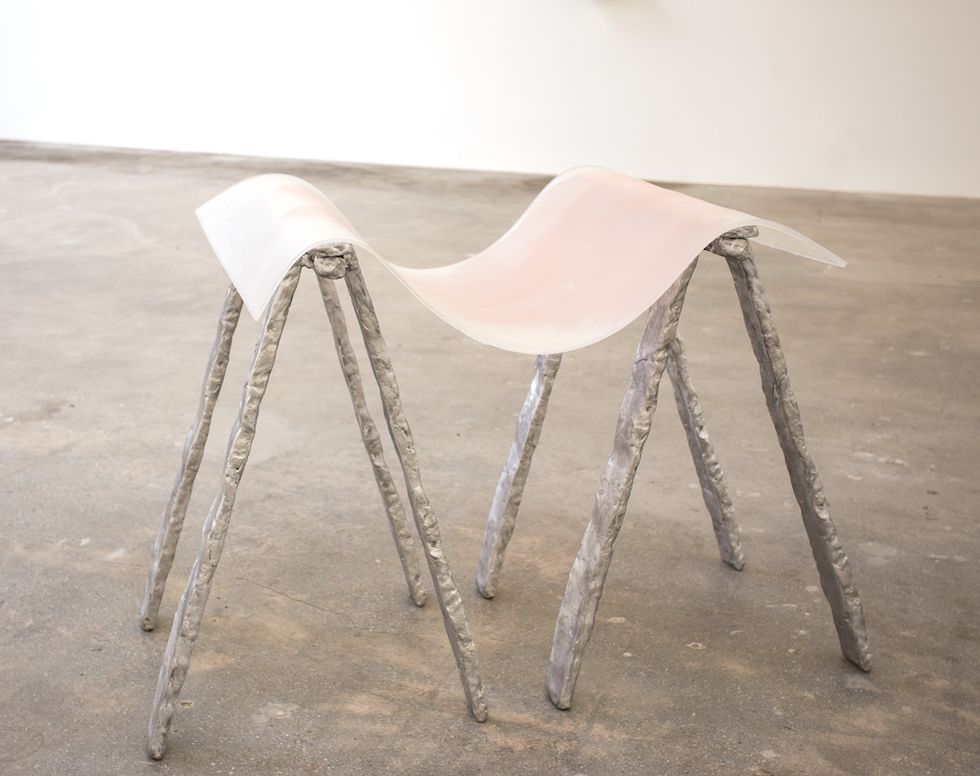 No! I am No Singular Instrument at Various Small Fires, on view until July 9

Considering body as structure and structure as a body, Samuel Kenswil curates nine artists together in a clashing of form, where metal and flesh are interchangeable. The show features a sculpture of eggs harvested in a sterile wall-mounted structure and the use of silicone as building material, among other works. It's a question of politics and substance, and of how we mold each other despite what we are made of.

Downtown

The Furies at Visitor Welcome Center, on view until July 9

Located in a residential building in Koreatown that once housed an AA center, the humble gallery feels like the home of an artist with a fine collection of emerging works. The summer group show features artists who are also writers, creating art and a zine of their text around the idea of the lost story. The work, and space, are worth disappearing in.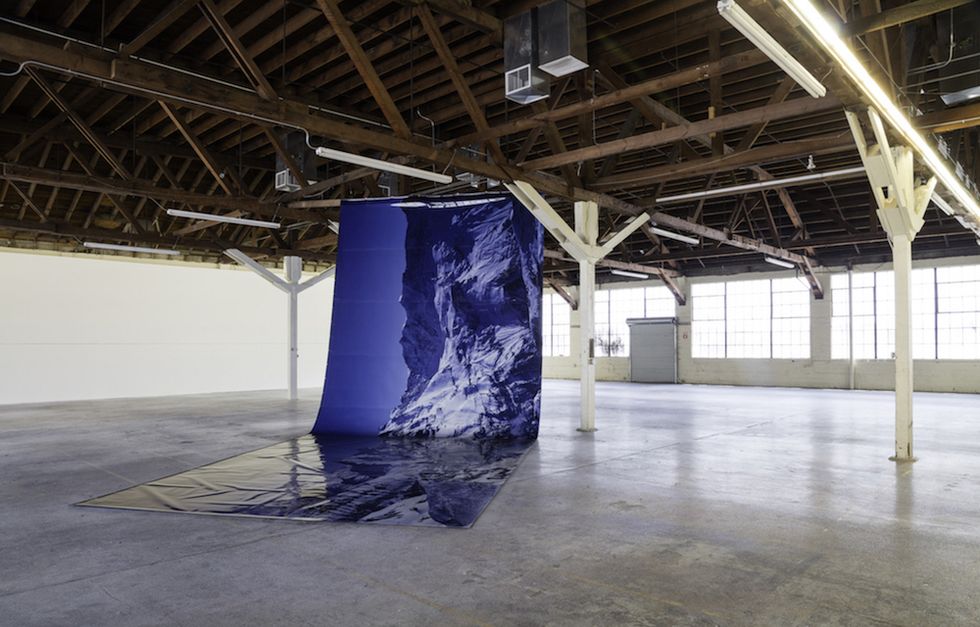 Lutz Bacher at 365 Mission, on view until July 31

Visiting Lutz Bacher's Magic Mountain is a sudden reminder of space, what happens when we find it, and what it feels like when it's taken away. A giant backdrop found in a Queens storage space, once used in a Swiss Miss commercial, is hanging alone in the warehouse with nothing except a vacant white piano and some glitter on the floor. The serenity and openness make you almost forget you are in a Los Angeles summer, but downstairs, things close in: a dark blueish basement, a tortuous foam structure, the disembodied voice of a Leonard Cohen concert projected eerily on the wall. In these spaces, a rare chance to move from heaven to hell and back again, Bacher brings found objects to life.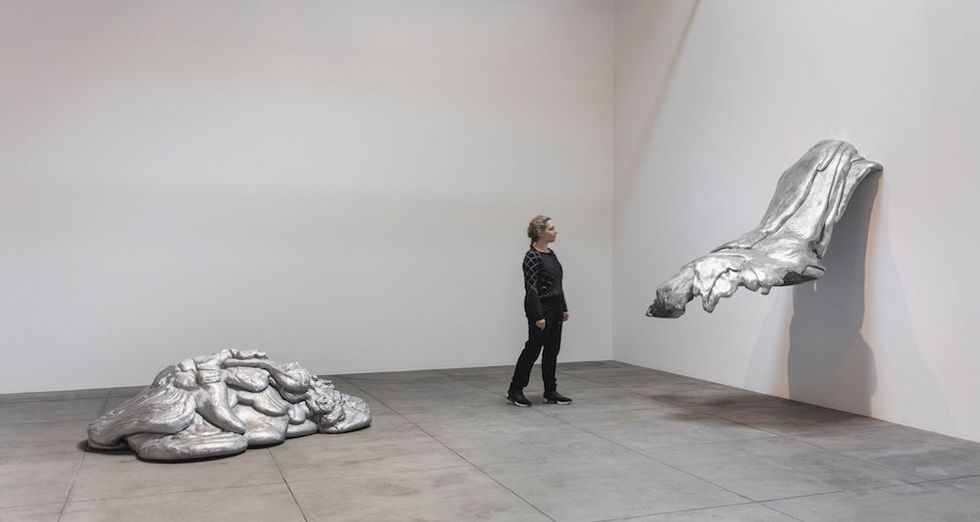 Revolution in the Making: Abstract Sculpture by Women, 1946 - 2016 at Hauser, Wirth & Schimmel, on view until September 4

At the inaugural exhibition of the sprawling factory-turned-gallery, complete with an outdoor event space and a soon-to-open restaurant, curator Paul Schimmel brings three generations of female artists together in a fun-house style maze of sculpture. The freedom to roam is an overwhelming luxury, to be among a Louise Bourgeois and then an Eva Hesse, inspect the contents of a dripping Lynda Benglis, weave around the hanging pillow corridor by Shinique Smith and get up close and personal with Isa Genzken's concrete forms. They say the future is female, but here we can see the past and present are too.

You May Also Like