Our annual April
Beautiful People Issue
, celebrating a cavalcade of cuties to watch in different disciplines, has been such a sensation we've decided to showcase noteworthy movers and shakers all-year round on Papermag.com. We kicked things off in the city of Angels, and will be
posting an L.A.-based Beautiful Person a-day
for the next few weeks.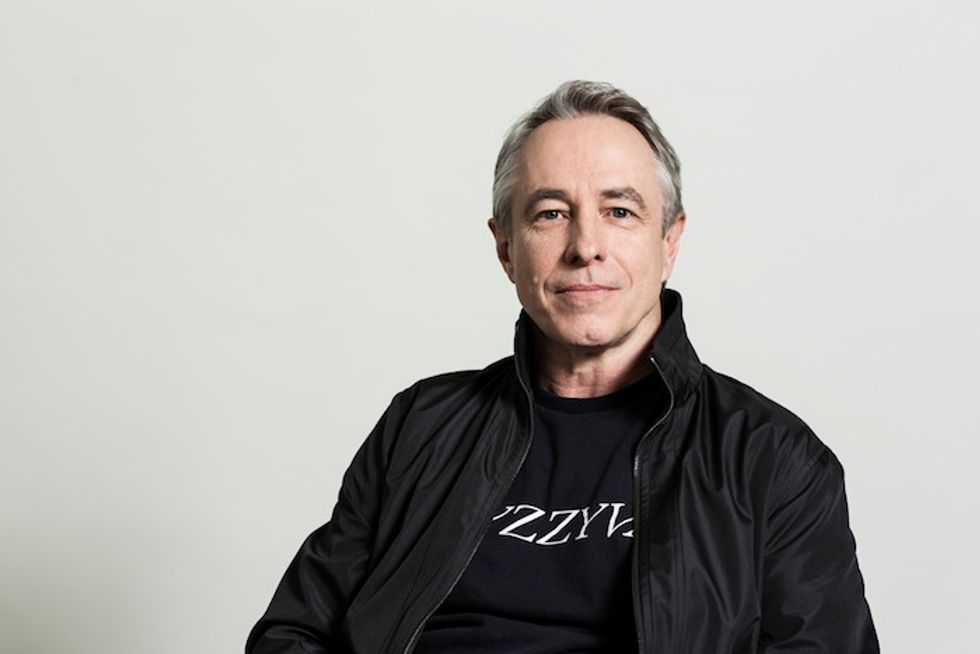 You need only meet Tom Lutz to dispel the myth that Angelenos only care about movies and TV shows and don't read books. In 2011, the author and Creative Writing professor at University of California-Riverside founded the
Los Angeles Review of Books
, a digital -- yet no less intellectual -- answer to New York titans like the
New York Review of Books
or the
Paris Review
. Under Lutz's editorship,
LARB
combes videos and podcasts with long-form essays, reviews and interviews and counts Jeffrey Eugenides, Michael Pollan, James Franco and Richard Prince among its contributors. We got Lutz to take a break from the books to chat with us about his dramatic first day in L.A. and running into Ted Danson at Pottery Barn.  
Describe what you do in 3 words.
Read. Rinse. Repeat.
What are you working on now?
LARB
, of course, a travel book, a novel, a couple documentary films, and a multimedia history. And a book radio show.
Describe living in L.A. in 3 words.
Angst al fresco.
When you were little, what did you want to be when you grew up?
A cowboy riding a dark horse with a light mane and white socks.
If you got to take over MOCA, what would your first exhibition be?

Van Gogh and Monet Visit King Tut's Tomb.

Are you from L.A. originally? If not, do you remember what your first day living in L.A. was like?
First day: landing at LAX, watching a white Bronco head up the 405 accompanied by 350 police cars and dozens of helicopters.
What's the biggest misconception about L.A.?
That the guy you're renting your guest house to will cover for you.
Where's your favorite place to eat in L.A.?
Late afternoon winey lunch in the back room at Mozza.
Whose sex scandal is more embarrassing -- Anthony Wiener's or Arnold Schwarzenegger's?
The heart wants what it wants.
Who's the most beautiful person you can think of and why?
All women are beautiful. Take my wife.
What's the most touristy L.A. thing you've ever done? (Or, what's the one touristy L.A. thing that's actually worth checking out?)
Driving up to the Hollywood sign. Or checking out the fossils at La Brea tar pits,or, if you want a martini, getting one at Musso & Frank's.
What's your best celebrity run-in story?
Ted Danson at Pottery Barn. (How many tea cozies does a person need? These celebrities!)
If you could be any star from Old Hollywood, who would you be and why?
Macaulay Culkin. Kid had moxie.
What's your favorite street intersection in L.A.?
Quebec Dr. and El Contento Dr. -- the house where Fred MacMurray meets Barbara Stanwyck in
Double Indemnity
.
How do we get from Chateau Marmont to Venice Beach? Give us driving directions.
Avoid the 405. Head east to Burbank Airport. Fly to New York. Have dinner. Fly to LAX. Take an Uber Car to Venice Boulevard. Have sunset cocktails at James' Beach Cafe.
SEE MORE FROM OUR BEAUTIFUL PEOPLE LOS ANGELES SERIES