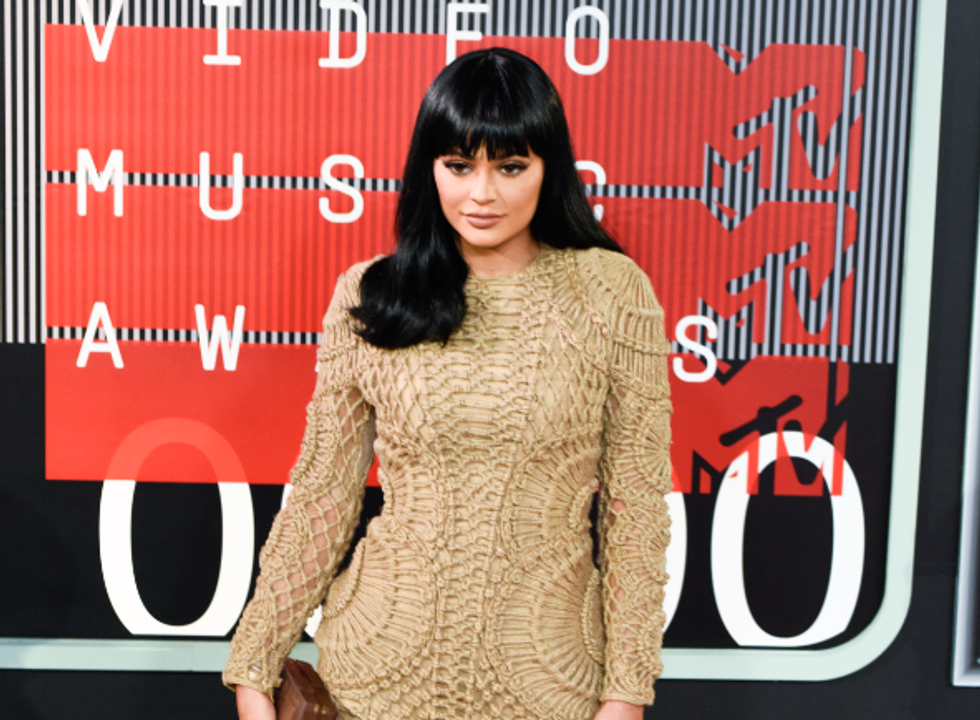 [Photo by Owen Kolasinski/
BFA.com
]
Well, looks like Caitlyn isn't the only Jenner using her fame for good: Kylie Jenner's launched a new anti-bullying campaign on Instagram called #IAmMoreThan that shines a light on inspiring individuals who rose up against bullies and, in
Kylie's words
, "turned [bullying] into something positive."
That Kylie would choose to speak out against bullying is no surprise, considering the fact that the 18-year-old has been very open about the
bullying she endured
since she was nine-years-old (or roughly since the start of
Keeping Up With the Kardashians
) and how it was constant teasing about her lips that made her want to
cosmetically enhance them
. Jenner says the campaign will last for six days, with a new individual's story being shared on her Insta each day. Take a look at the first two posts -- about college student Renee DuShane rising above her genetic disorder and plus-size model Erica Schenk overcoming prejudice in the fashion industry -- below. 
[h/t
i-D
]