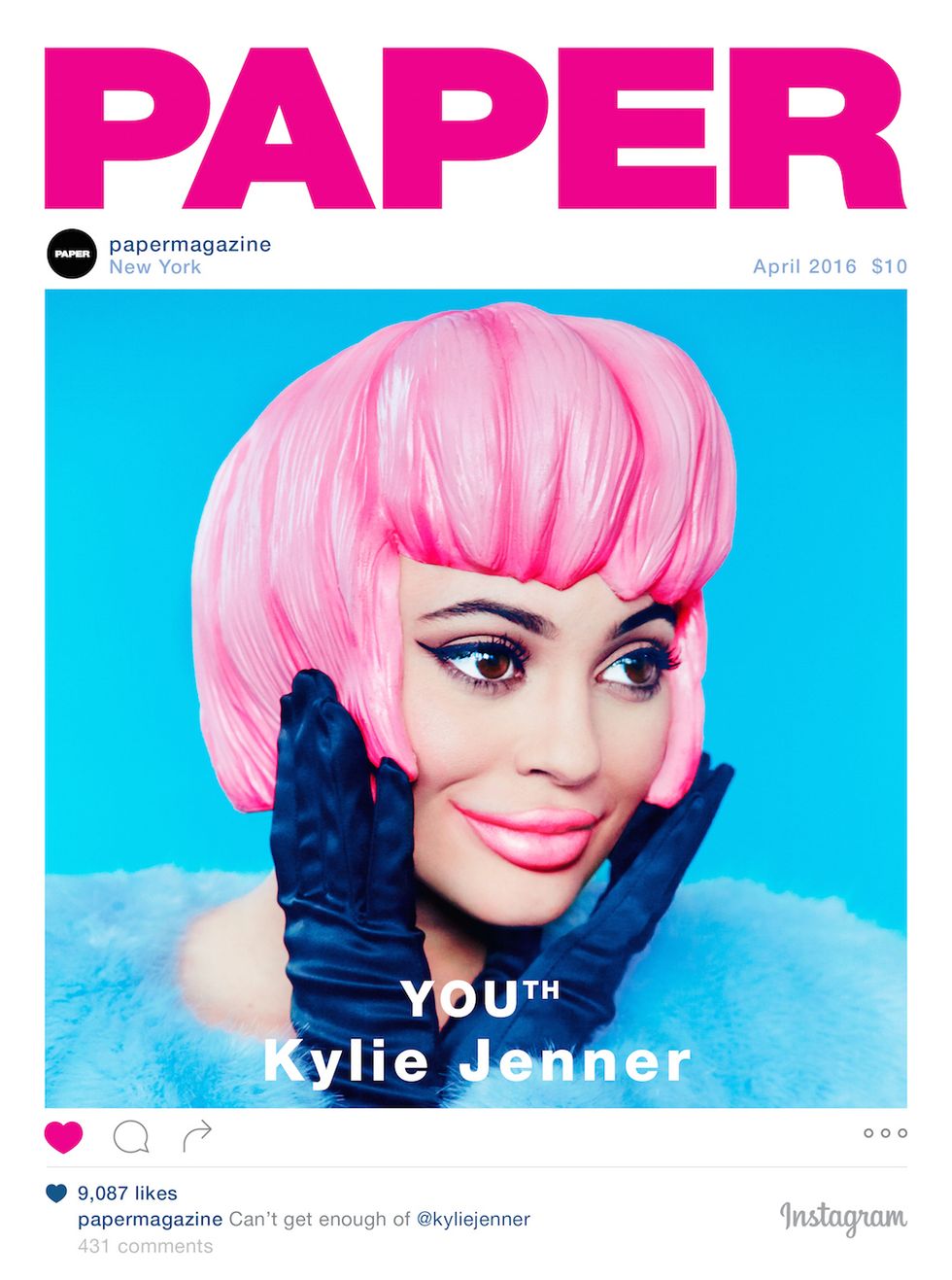 This month we're highlighting the art, music, fashion and entertainment leaders of today (and tomorrow) and we can't think of anyone better to be on the cover of our YOUth issue than Kylie Jenner. She's literally grown up on our screens since she was nine years old and, in that spirit, we turned to our phones for our cover story, asking fans and followers to send questions to us via Instagram DMs. In the resulting interview, Kylie shares her thoughts on fame, family and the future.
Elsewhere in the issue, young creatives shaping culture guest edit a stacked collection of art, essays, photos and more; we meet the leaders of the new generation (aka the cool kids we all follow on Instagram); and hang out with the bands and singers whose music provides the soundtrack to our nights right now.
It's an issue you won't wanna miss -- stay tuned for the full Kylie cover story and pick up an issue when it hits stands on April 12th.