Our annual April
Beautiful People Issue
, celebrating a cavalcade of cuties to watch in different disciplines, has been such a sensation we've decided to showcase noteworthy movers and shakers all-year round on Papermag.com. We kicked things off in the city of Angels, and will be posting an L.A.-based Beautiful Person a-day for the next few weeks.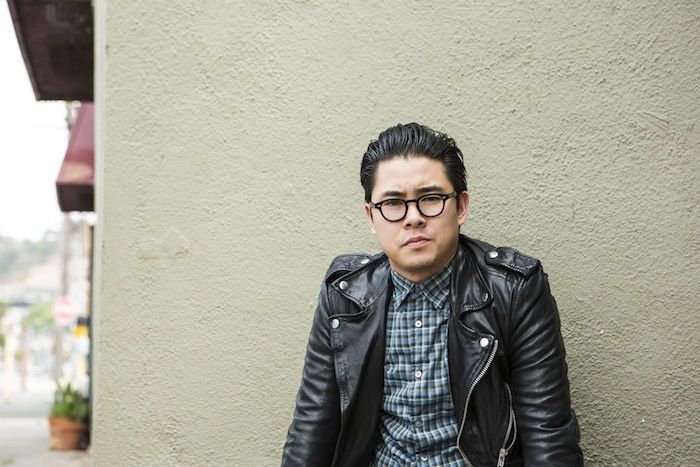 The
unofficial motto
of Chef Kris Yenbamroong's wildly popular Thai street food restaurant
NIGHT +MARKET
is "aharn glam lao," which means "we aim to make the most delicious and authentic Thai food to facilitate drinking and fun-having amongst friends." And, with dishes like pork satay, crab fried rice and drunken noodles with short ribs and chef fans like David Chang and René Redzepi, it's safe to say mission accomplished. Now if we could only get our hands on a reservation...
Describe what you do in 3 words.
"Make it tasty."
What are you working on now?
NIGHT+MARKET Song, our second outpost opening this fall down the street from Sunset Junction in Silver Lake.
Describe living in L.A. in 3 words.
"I'm running late."
When you were little, what did you want to be when you grew up?
A professional tennis player.
If you got to take over MOCA, what would your first exhibition be?
I would exhibit the world's first life-size Glowing Beluga Whale skeleton by the Westcoast legend, Max Hooper Schneider. The skeleton is actually half complete but Max needs everyone's help in finishing this project. Those interested in art based in science and powerful vibrations might want to donate, as I have, to complete this monumental work. They can do so
here
.
Where's your favorite place to eat in L.A.?

Bar Ama, where Josef Centeno recreates and reinterprets the food his mother and grandmother used to cook for him when he was a kid growing up in Texas. It's Tex-Mex that's extremely soulful and crafted at the highest echelon of culinary potential. Think queso made in-house from a half dozen cheeses that tastes better than the stuff you make from velveeta (which I also love and can eat by the pint, but which I would never think of as 'uplifting,' something I feel about Josef's cooking). I crave this food.
Whose sex scandal is more embarrassing -- Anthony Weiner's or Arnold Schwarzenegger's?
Weiner.
Who's the most beautiful person you can think of and why?
Lucas Jansen, the enigmatic and elusive rapper who goes by the handle, "Gr&ma" (prounounced "Grandma") and has the most beautiful and impressive collection of cardigans I've ever witnessed. The sensibility is halfway between derelict and Cosby.
What's your best celebrity run-in story?
We get our fair share of celebrities at NIGHT+MARKET but I'm way more excited that chefs have really supported us and seem to feel comfortable hanging out at our restaurant. As a chef, I know it's not easy to find time to get out to try different places so it's extremely flattering every time a fellow chef is in the house. Some of the chefs we've been really honored to have in the house are Josef Centeno, Ari Taymor, Vinny Dotolo, Rene Redzepi, Dave Chang, April Bloomfield.
If you could be any star from Old Hollywood, who would you be and why?
Klaus Kinski, because he said things like, "One should judge a man mainly from his depravities. Virtues can be faked. Depravities are real."
What's your favorite street intersection in L.A.?
The 5 points intersections at Lorena and Cesar Chavez in East LA.
How do we get from Chateau Marmont to Venice Beach? Give us driving directions.
Day or night -- Sunset to the 405 to the 10W and take 4th st all the way over.
Rush hour...Doheny south to Pico then turn right and make a left on Beverly. Drive through Beverlywood and til you hit National, make a right then quickly fork left and continue on Palms. Take that all the way down to Santa Monica and make a left on Penmar, take that to Venice Blvd. and make a right and you're there.