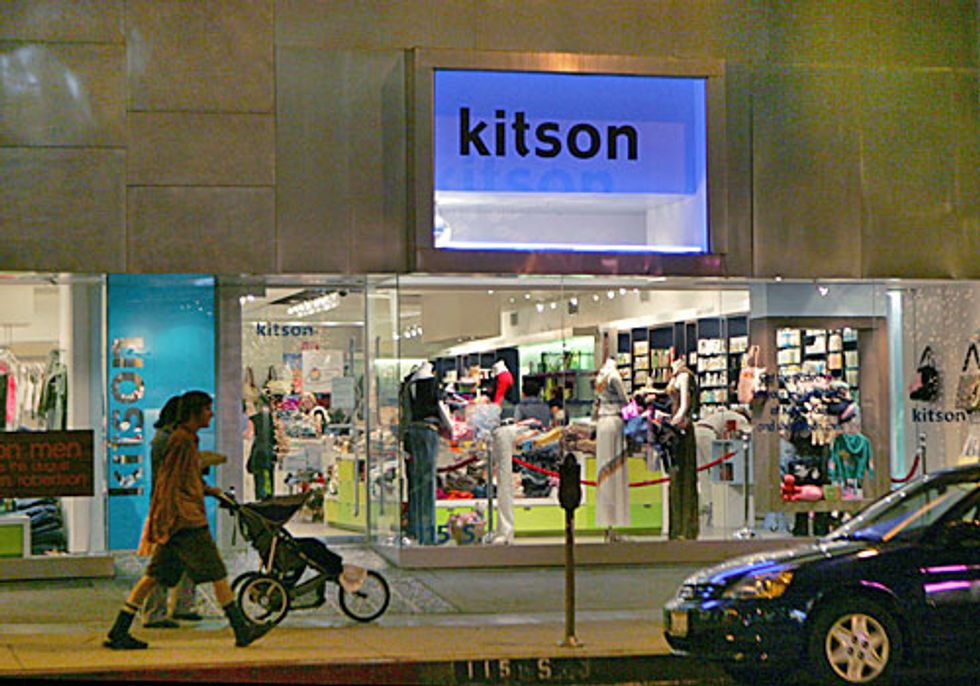 Brangelina's baby photos going for more than $4 million can only stoke the paparazzi feeding frenzy. Stories about paparazzi and celebrity face-offs are becoming a common occurence like the photographer who was arrested for stalking Angelina Jolie (BBC) or Kid Rock who attacked a paparazzo (TMZ).

In a new turn of events, the  LATimes reports that Fraser Ross, the owner of the trendy boutique where Lindsay Lohan crashed her car while trying to evade a pack of paparazzi, has become "an investor and one of three officers in a new venture: Sunset Photo and News LLC, a paparazzi agency run by a veteran tabloid reporter and celebrity photographer." This is viewed by some as a natural extension of what is already going on between the tabloids and their sources. Kitson is a magnet for celebs. Does the owner call the tabs when a celeb comes in to shop for $300 t-shirts?

Fraser's "involvement with Sunset Photo offers another twist in the shifting relationship between celebrities and the celebrity media.

"We have long suspected collusion between the editors of tabloid magazines, the owners of these paparazzi agencies and the business that happened to always get in these publications," said Blair Berk, a Beverly Hills attorney who represents Lohan, Halle Berry and Reese Witherspoon. "It is outrageous, but not unexpected."