In a preview clip for Sunday's episode of Keeping Up With the Kardashians, fierce businesswoman Kimberly Noel Kardashian West lets it alllll hang out with her opinion of Taylor Swift.
Speaking to older sister Kourtney, Kim recaps the interview for her seriously excellent GQ profile, and how she didn't hold back with claiming that TayTay plays up the feud with her husband, Kanye West, for public sympathy.
Kim specifically referenced Taylor conspiring with Kanye to be outraged over his reference to her in his song "Famous," and that--seeing how the media was spinning it--kept it going for attention, and perpetuate Kanye's role as the villain.
"I wanted to defend him [in the interview]," Kim says. "[Taylor] legitimately, quote, said, 'As soon as I get on that Grammy red carpet, I'm going to tell all the press, 'I was in on it!'"
She then references the infamous 2009 VMA moment, and adds, "Definitely got her the attention last time."
Following the interview, Taylor's team released a statement regarding Kim's actions, asserting that Kim was "under pressure" from her husband.
Mrs. West then concludes the clip with a definitive ENOUGH!

I'm tired of people blatantly treating my husband a certain way, and making him look a certain way. Kanye is always so honest and speaks his mind. We were first dating, everyone was always talking shit, and he always had my back.

At this point, I really don't give a fuck. I'll do whatever to protect my husband.
OOP.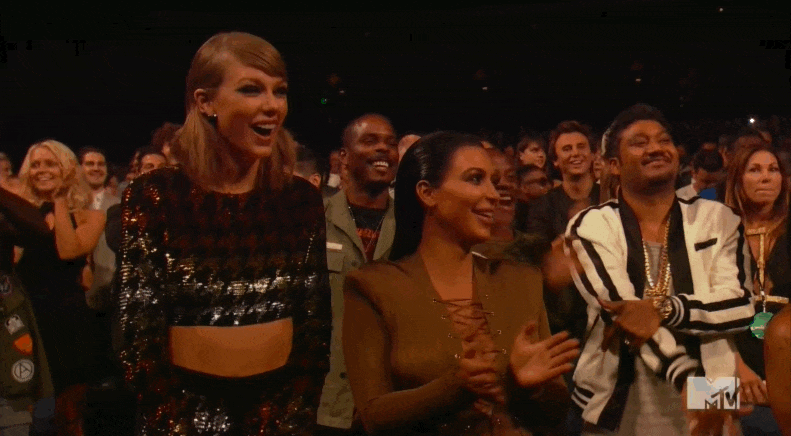 Watch below.