Last night, Queen Kim Kardashian killed the succinct acceptance speech game with one powerhouse, fistpump-inducing sentence: "Nude selfies till I die."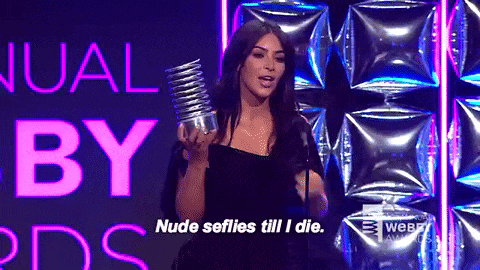 Accepting the Webby Awards's first-ever "Break The Internet" honor ( wow, where'd they ever come up with that name?) for "bold and creative" social media use, Ellen DeGeneres also gave us a brief glimpse into the (speech)writer's room in a segment that will air later today on her show.
Facetiming Kim to come up with good quips, DeGeneres eventually helped her settle on something along the lines of "You're welcome for naked selfies" -- though the sheer bombdrop badassery of what was actually uttered was 100% Kim.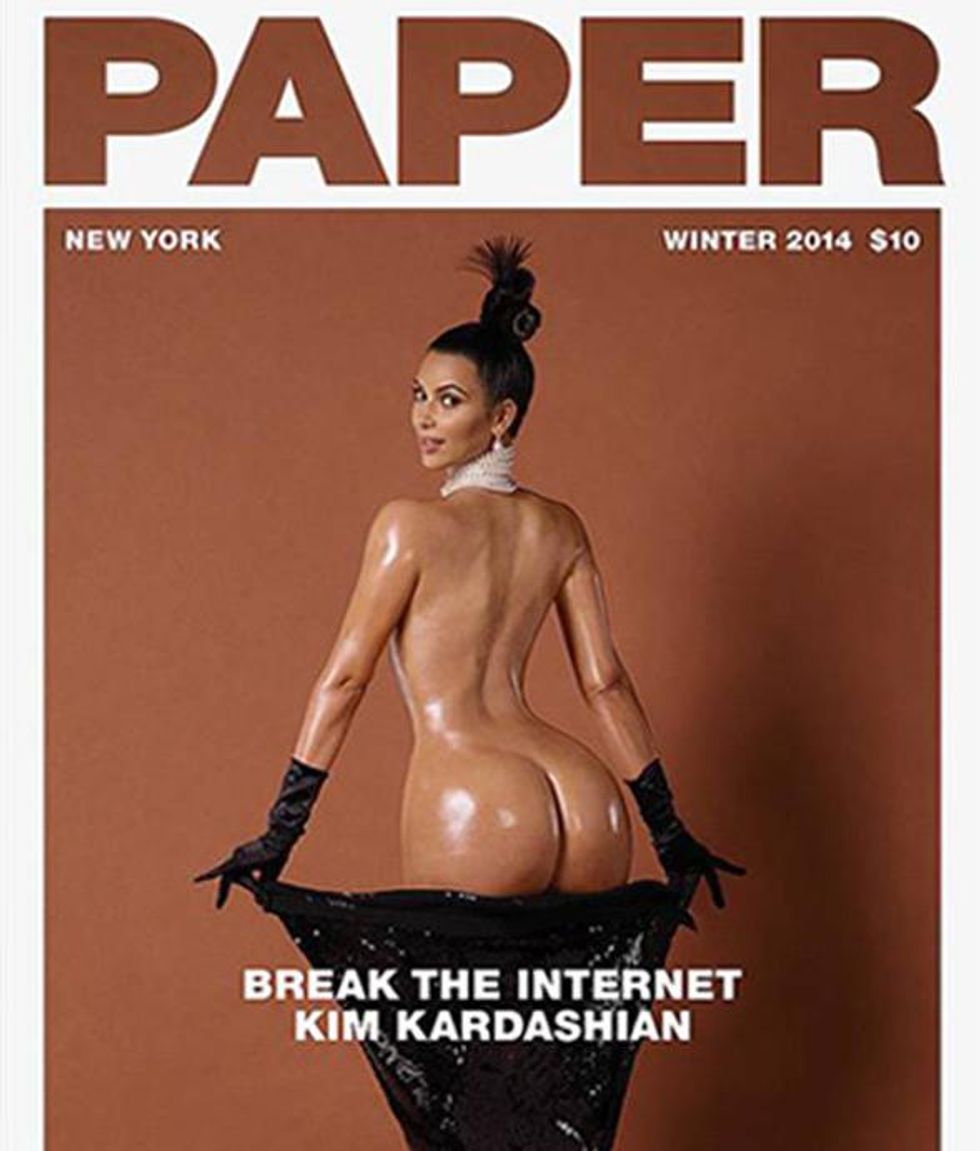 Popping some champs in your honor. Congrats!