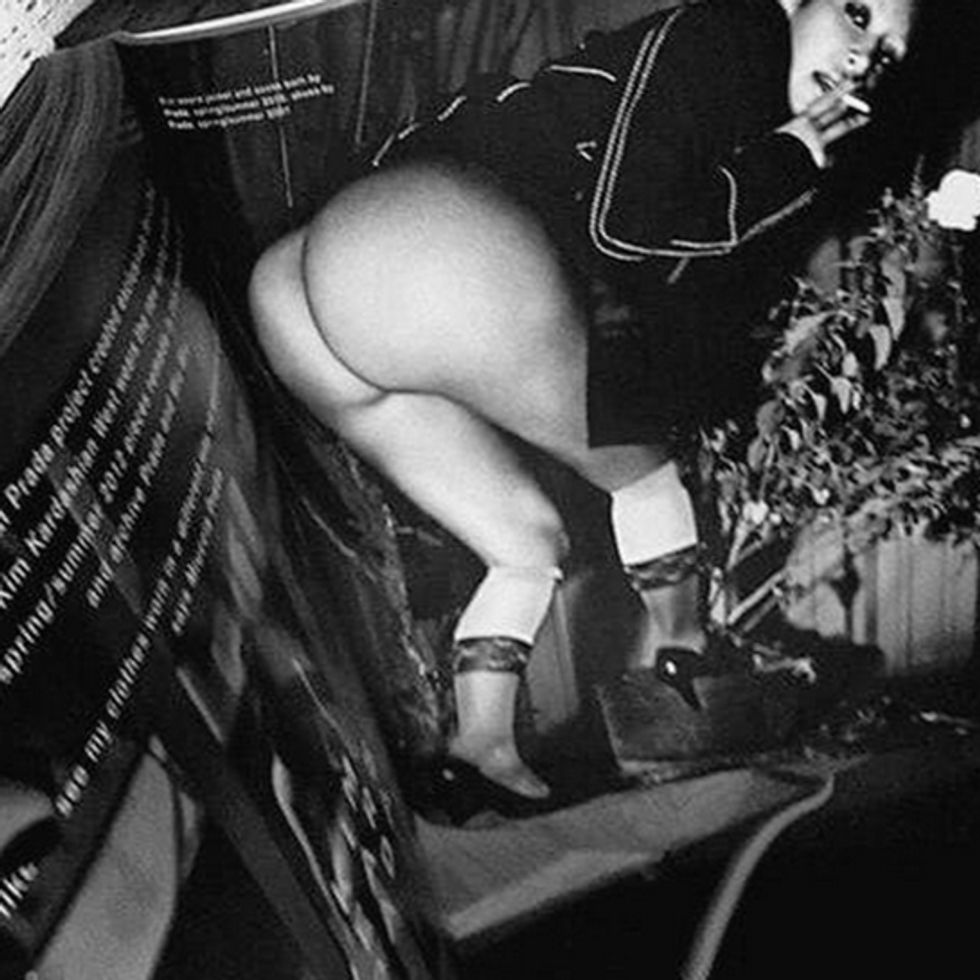 On the heels of our massive
#BreakTheInternet cover story
, Kim Kardashian shot some more booty-friendly photos for
Love
Magazine. In the most eye-catching, mind-fucking photo (above), we see Kim styled like some kind of Weimar-era pin-up girl and the combination of the camera angles, lack of eyebrows and those stockings/leg-warmer things mid-calf make for a very disorienting image. By disorienting, we mean amazing.
Read our Kim Kardashian cover story here!
The spread was shot by Steven Klein and styled by
Love EIC Katie Grand,
who decks Kim out in head-to-toe Prada. This is the second cover for the magazine's spring issue; you'll recall that the
first cover
showed the celebrity hanging out with a wild-eyed Cara Delevingne. (Awesome.) Take a look at a few more photos from the issue, below.