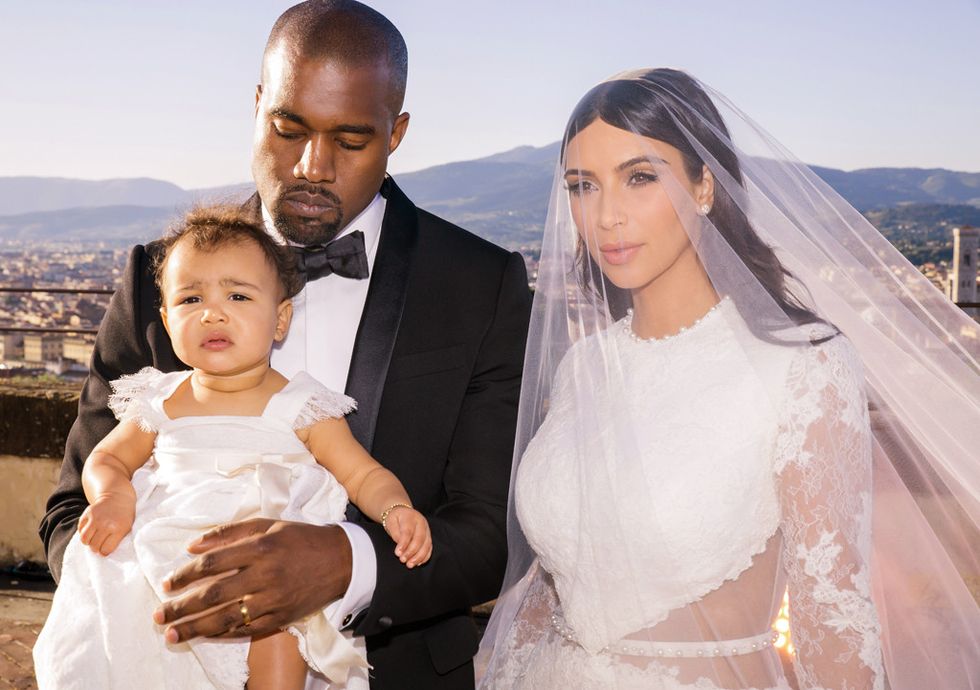 Kim Kardashian
Broke the Internet
all over again Sunday night when it was announced that she and her husband (
as well as Paper's current cover star
) Kanye West are expecting another child. The news, revealed in a montage from next season's
Keeping Up with the Kardashians
with a blink-and-you-miss-it clip of Kardashian saying "I just got the blood test back, and I am pregnant," was confirmed
by the E! network
.
Kardashian's struggles with conceiving have been well-documented on this season of her reality show. So far, she's remained silent about the news on social media, except to tell fans earlier
tonight on Twitter
that some "exciting news" was being shared on the show's mid-season finale.
North West, who turns 2 in a couple of weeks, has a lot to teach her new little brother or sister, including the art of
super-chill airport transportation
and how to
completely dominate the New York Fashion Week
news cycle. 
Fashion
Story by Mickey Boardman / Photography by James Emmerman / Styling by Scott Shapiro / Hair by Matt Benns / Makeup by Kento Utsubo
Break the Internet ®
Story by Sandra Song / Photography by Julian Buchan / Styling by Chris Horan / Makeup by Ally McGillicuddy / Hair by Gregg Lennon Jr