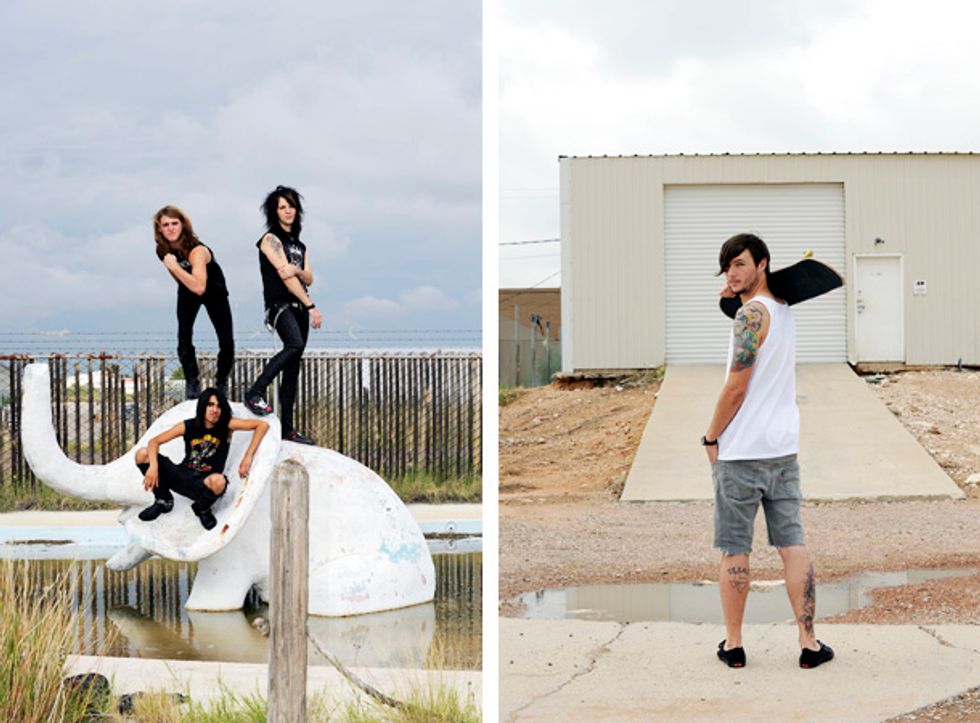 WHO: Hunter, Stevie, Randi = Thrill to Kill
AGE: 19, 18, 20
OCCUPATION: Thrill To Kill, fucking glamorous chaotic hair metal band
HOMETOWN: Odessa, TX
FAVORITE ODESSA HANG SPOT: Where the beer's at, the RV, the warehouse.
WHO: Josh Tyler Huff
AGE: 21
OCCUPATION: I enjoy playing as much music as possible. I'm in several bands, but my main focus is Break Yourself, a hardcore/punk/thrash band I'm in with some kids in Lubbock, TX. Skateboarding also takes up a majority of my time, I love it.
HOMETOWN: Odessa, TX. No matter how much I say I hate this place, its still home.
FAVORITE ODESSA HANG SPOT: Definitely The Red Scare, this small music venue that a couple of friends and I run. Its right in the middle of the shitty downtown area Odessa has.