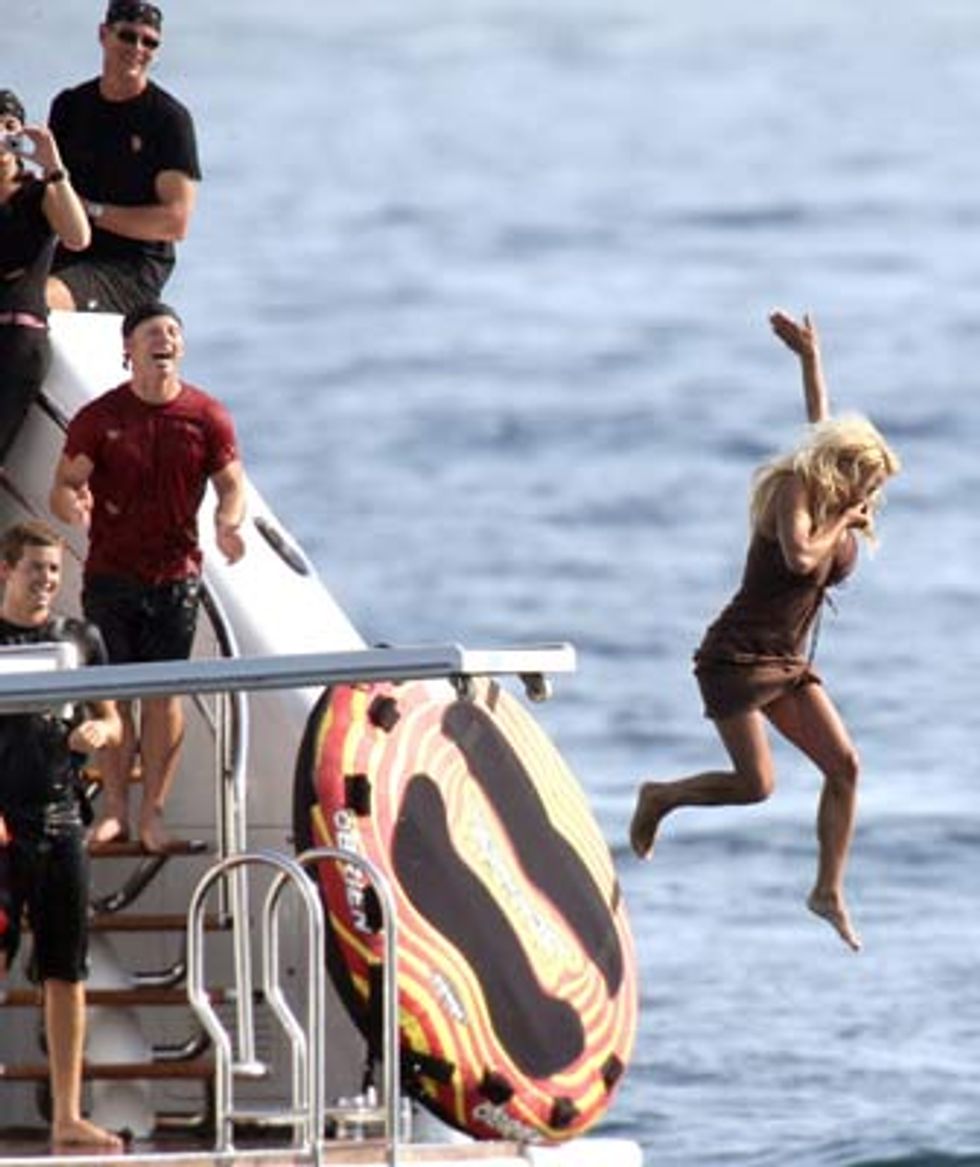 From Us Weekly's website: "For a woman famous for being an open book about her pursuit of life's pleasures, Pamela Anderson has been surprisingly coy lately about her always intriguing love life. 'I'm in a very romantic mood,' she wrote in her online diary July 11, partway through her two-weeks-and-counting vacation of the coast of St-Tropez. 'Life is wonderful.'  That's some kind of wonderful. It turns out that Hollywood's top bombshell has been hiding a bombshell of her own: a July 29 wedding to on-again, off-again fiancé Kid Rock, aboard a yacht near St-Tropez."

Oh happy day!  Just as we were all reeling from the thought of the Dave Navarro and Carmen Electro split, we learn that another rocker and ex-Baywatch/Playboy model are soon to get married!  I don't pretend to understand the crazy love-life of Pamela Anderson (one minute she's engaged to Kid Rock, the next she's back with Tommy Lee) but boy am I excited for this one.

Here's a photo of Pam also taken from Us Weekly.  She's about to, tee hee, "take the plunge."  GET IT?!