In this postmodern, digital Obama era, Kid Cudi may well be the next voice of hip-hop. While visionaries and stalwarts of American black music like Michael Jackson and Vibe have recently fallen away, there is still hope that there will be a rebirth in sound for urban music. Like most forms of media, rap music will change again with the way of the world — even if it's sonically transmitted online via Auto-Tune. Enter Scott Ramon Seguro Mescudi from Cleveland, Ohio.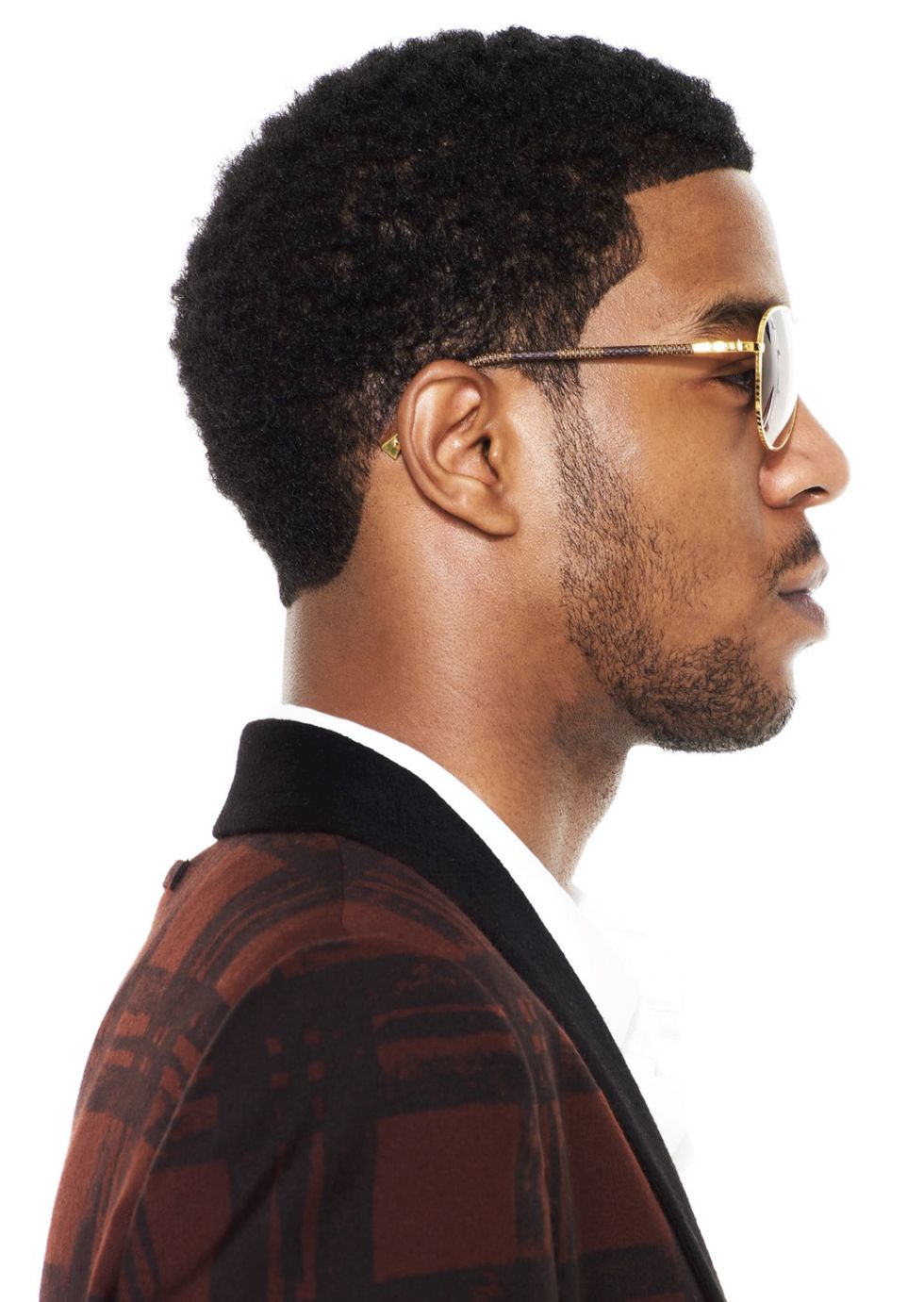 Mescudi, aka Kid Cudi, who is most of the time clad in skinny jeans, schoolboy glasses and a G.O.O.D. Music chain, is a skillful lyricist with a deep understanding of metaphor, analogy and brand-building. After realizing at 15 that he wanted to pursue a career in music, Cudi wasted little time in getting started. "I immediately was trying to make an album," he says. "It wasn't 'Oh, I'm gonna to do all these street-style battles.' I was like, 'Man, I'm about to start recording my album.' I've always had an album mindset." Despite his eye-on-the-prize focus and determination, Cudi took ten years to experiment with raw freestyles, release a mixtape, A Kid Named Cudi, and work with superstars like Kanye West, Jay-Z and Lady Gaga. It was the release of his hit single "Day 'N' Nite" that first got the industry buzzing, after which Cudi took his music to the masses via YouTube, with the release of a viral video for "Sky Might Fall," a self-created soundtrack to a trailer for Transformers: Revenge of the Fallen. "He's a genius," says Sylvia Rhone, executive vice president of Universal, who signed Kid Cudi to Motown Records earlier this year and is the powerhouse behind artists like Lil' Wayne, Missy Elliott, Q-Tip and Erykah Badu. "He tells great stories and everyone can relate to him," she continues. "He's going to refresh hip-hop."
Cudi grew up in a not-so-swanky part of the upper-middle-class Shaker Heights neighborhood of Cleveland. "I was exposed to a lot of different music," Cudi explains. His mom was a music teacher for 35 years, his older brothers listened to a broad range of music, from the Pharcyde to N.W.A, and his sister was into R&B music. Other influences include indie bands such as Ratatat and the Postal Service. "That was a world that I was thrown into," he says. "I was immediately enlightened because it was about the music and nothing more in the indie scene. My brain is very much in the indie scene when I create." While Cudi puts the finishing touches on his debut album, Man on the Moon, set for a fall release, he's also gearing up to appear on the HBO comedy series How to Make It in America, on which he will play Domingo Dean, a character based on himself. "My whole thing is that life is about progression," Cudi explains. "And I try to attack that on everything that I do, that's how I try to live my life. It's important to try new things. That's the only way we are going to evolve," he continues. "Evolution, revolution. When you think about it, it's only the most important artists who do that."

This article originally appeared in PAPER's 25th Anniversary issue in September 2009.