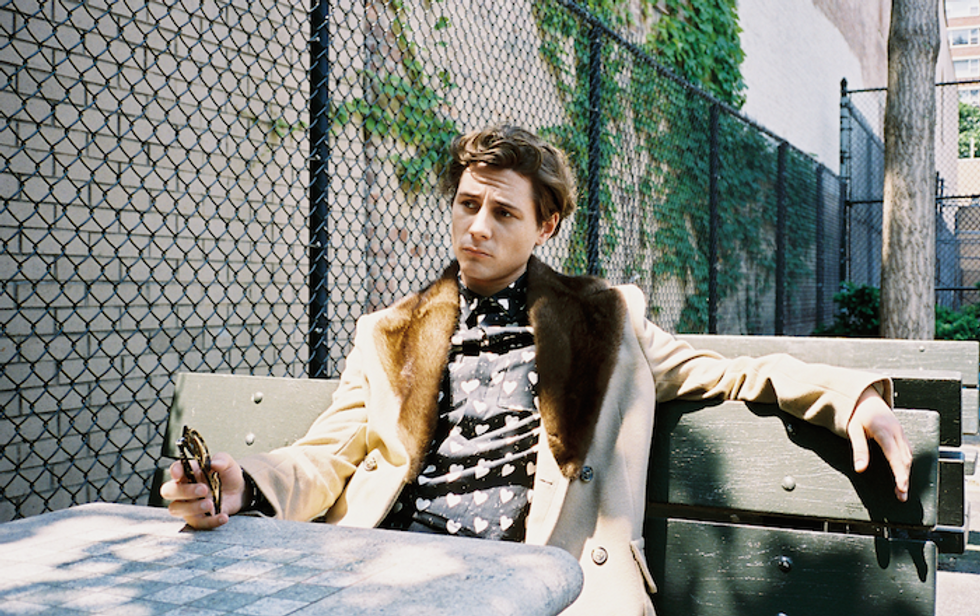 Augustus Prew has been clocking some crazy frequent flyer miles. On the day of our interview, the 25-year-old rising British actor is in Turkey, shopping at a market, when I catch up with him (he bought himself a "nice shirt and some towels for my roomie") and he's only recently moved to L.A. from London, where he grew up. Though Prew's stock-in-trade is meaty dramatic roles -- he played the doomed Prince Alfonso on Showtime's
The Borgia
s and was Zac Efron's best friend in the 2010 tearjerker
Charlie St. Cloud
-- you can currently catch him playing Ass-Kicker in the sequel to Matthew Vaughn's 2010 cult comic-book adaptation
Kick-Ass
.
This is Prew's first action flick, and though he says getting the movie's grand choreographed fight scenes down pat was a cinch, the real trials were filling the big shoes left by Evan Peters' original take on Ass-Kicker's character and getting into that superhero spandex.
"Let me tell you, it was a whole ordeal," Prew says. "The studio would be fucked up from crazy twelve-hour shoots, yet I'd be all sweaty, struggling in my very, very tight yellow stockings. I'd have to pry them off."
There was also plenty of goofing off with the cast -- many of whom he knew before signing on. "I've known Aaron [Taylor-Johnson, who stars as
Kick-Ass
's title character] and Chris [Mintz-Plasse, who plays the villain Mother Fucker] for years. They're both really funny guys, and it was cool to catch up by working together. We'd often try to gross each other out with inappropriate jokes and such."
After he's done kicking ass on the big screen, he'll resume his role in the British TV drama
The Village,
and star as an explorer in
Klondike
, a Gold Rush-era scripted drama on the Discovery Channel -- a network where the globe-trotting adventurer will likely feel at home. "I once disappeared for four months to South America and pissed off my agent," he says. "I think it inspires my growth as an actor: it's important as a creative person to stay a little disoriented."
Kick-Ass 2
is in theaters now.

Stylist: Luigi Tadini
Grooming: Anna Bernabe at Exclusive Artists Management
Augustus wears a coat by Marc Jacobs, shirt by Burberry Prorsum and sunglasses by Persol