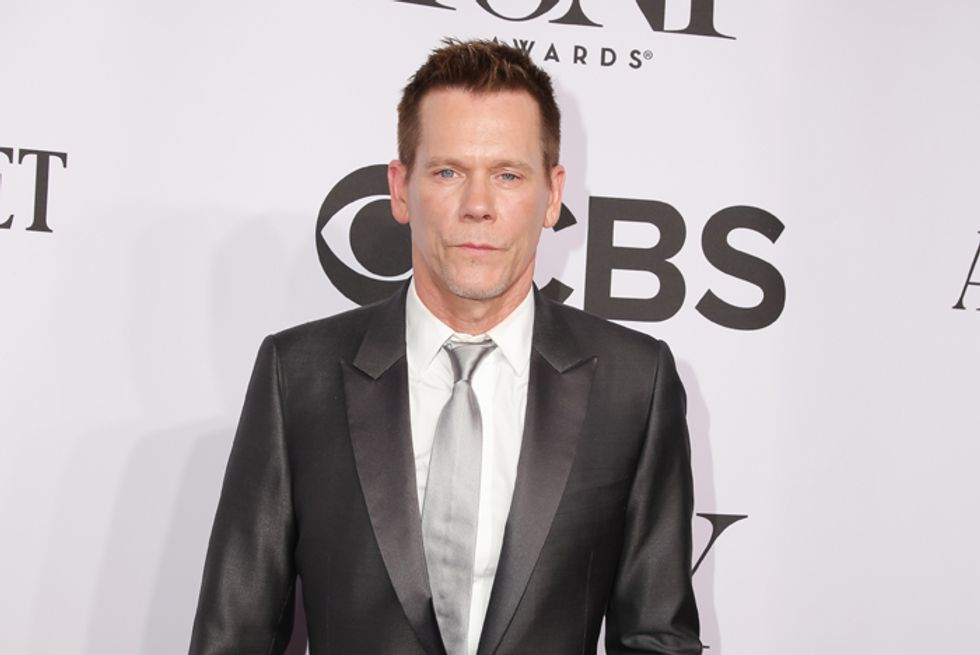 Photo via
Matteo Prandoni/BFAnyc.com
Let's check in with Kevin Bacon, shall we? The well connected, 56-year-old actor is finishing up the third season of his FOX show,
The Following
and his new film,
Cop Car
just premiered at
Sundance
. With new movies and television shows also comes the need to promote them and Kevin Bacon, no exception to the rule, is doing that, too. He recently sat down for an interview with the LA-based magazine,
Haute Living
, and the subject of fame came up. Arguing that celebrities should quit complaining about the trappings of fame, Bacon claimed to have spent an
entire day
in a mask to see what living like a normal, non-famous human would be like,
The
Independent
reports. What did Kevin Bacon learn from this experience? After enduring one day as a normal, he concluded that not being famous is "disturbing" and people generally aren't nice to strange men in masks.
"It was almost disturbing," Bacon told
Haute Living
. "People kind of looked right through me and weren't nice. I've had fame for so long that I can't really get my head around what life would be like without it."
He then remembered his fame fondly:
"People say, 'I love you!' at random. People give you free shit for no reason, put you at good tables in restaurants, give you tickets to shows..."
So there you have it. According to Kevin Bacon's very thorough experiment, "fame is 99.9 percent good." The 00.01 percent downside to fame, it seems, is that it causes one to walk down the street -- or perhaps
a red carpet
-- wearing a weird-ass mask.  
[via
The Independent
]