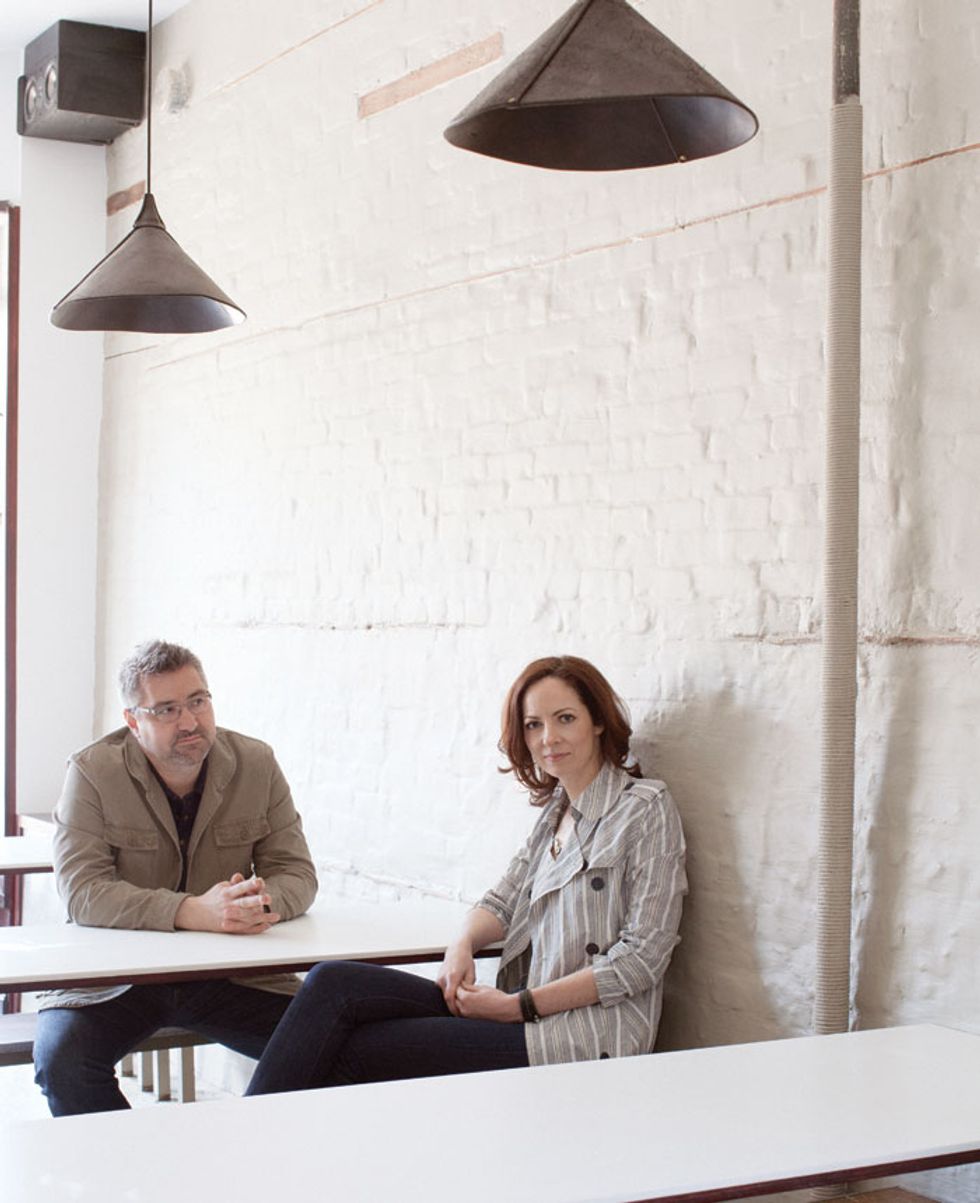 Kerry Wears a coat by coach.

"As far as opening nights go, it went really, really well," Kerry Diamond reported over the phone the day after she and chef Rob Newton debuted Nightingale 9 in February. Diamond, who has a fashion background and continues to work full-time in public relations at Coach, is more seasoned in the restaurant business now. When the couple's first Brooklyn place, Seersucker, opened in 2010, she had jitters. "I was dying, sick to my stomach, glued to my chair," she remembers. "Last night I just hung out, I was relaxed, and I hadn't even been drinking.
Vietnam is the reference this time around, but Newton's Arkansas heritage creeps in with catfish Hanoi-style and fried rice with country ham. Diamond and Newton spent part of last summer traveling to different regions of the country, shopping the markets and eating. The menu at Nightingale 9 (named for an old Brooklyn phone exchange, NI9) is an interpretation of what they found, a cherry-picked mix of classics and street food. But Newton is no dilettante. He has long been a student and fan of Vietnamese cuisine and has also gained Asian-ingredient experience by working with Sottha Khunn at Le Cirque and Floyd Cardoz at Tabla.
An Asian cure, in fact, helped cement their relationship five years ago. "Our first date wound up lasting 24 hours," Diamond says. "I got sick and the very first thing Rob made for me, to make me feel better, was an Asian soup." It worked. Still, she never imagined opening a Vietnamese restaurant with him. Life is full of unexpected twists and turns, I suggest.
"Hello!" Diamond exclaims.
Makeup by Andrew Sotomayor using Lancôme / Photographed at Nightingale 9.