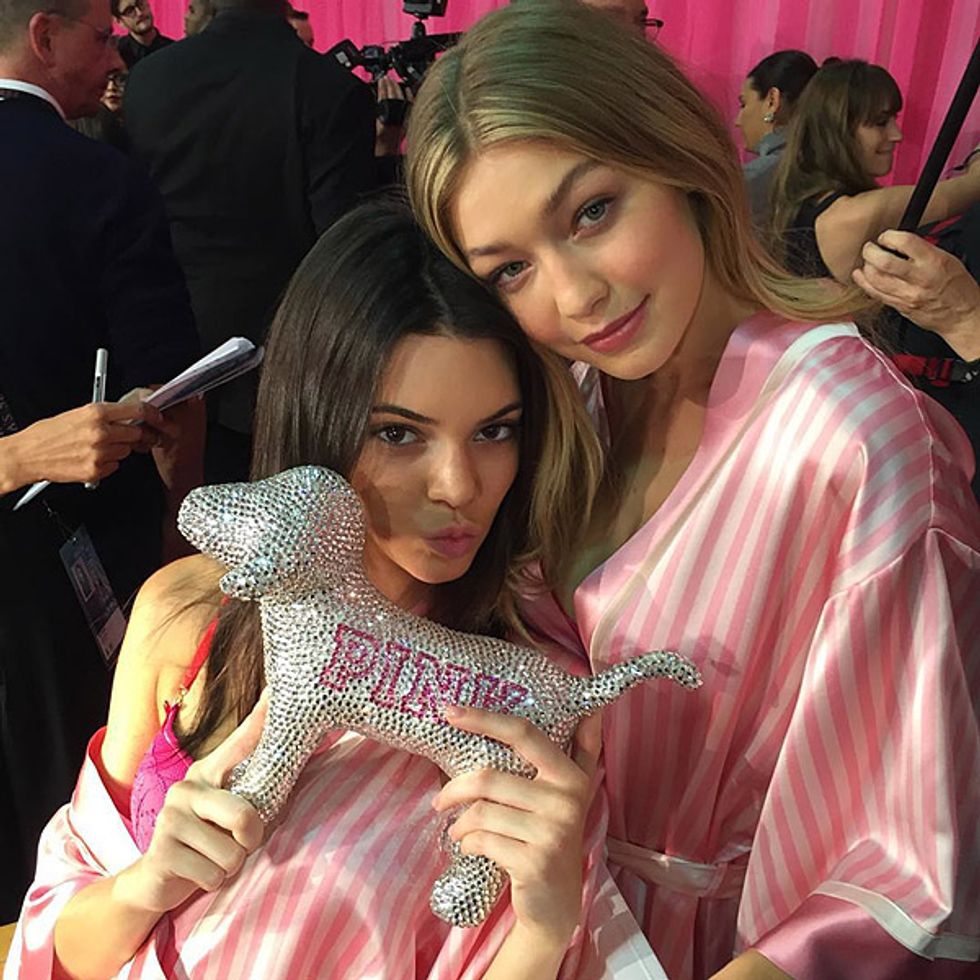 Besties Kendall Jenner and Gigi Hadid made their angel debuts at the taping of the Victoria's Secret Show yesterday in NYC, and from glimpses we've seen, the duo look pretty at home on the VS runway.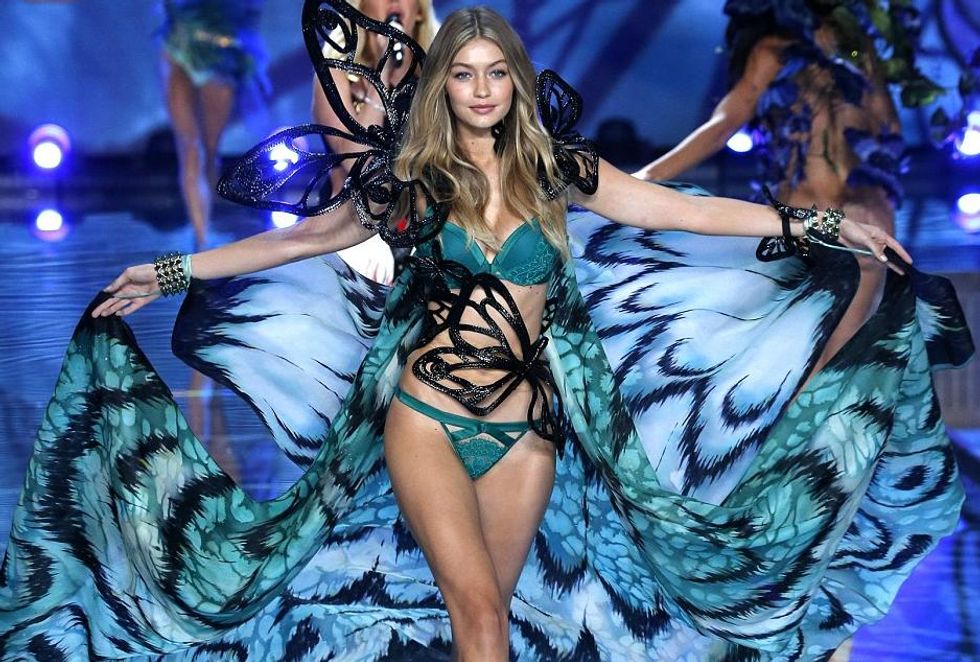 Regardless of any expected Internet naysaying, the young models had their game faces on.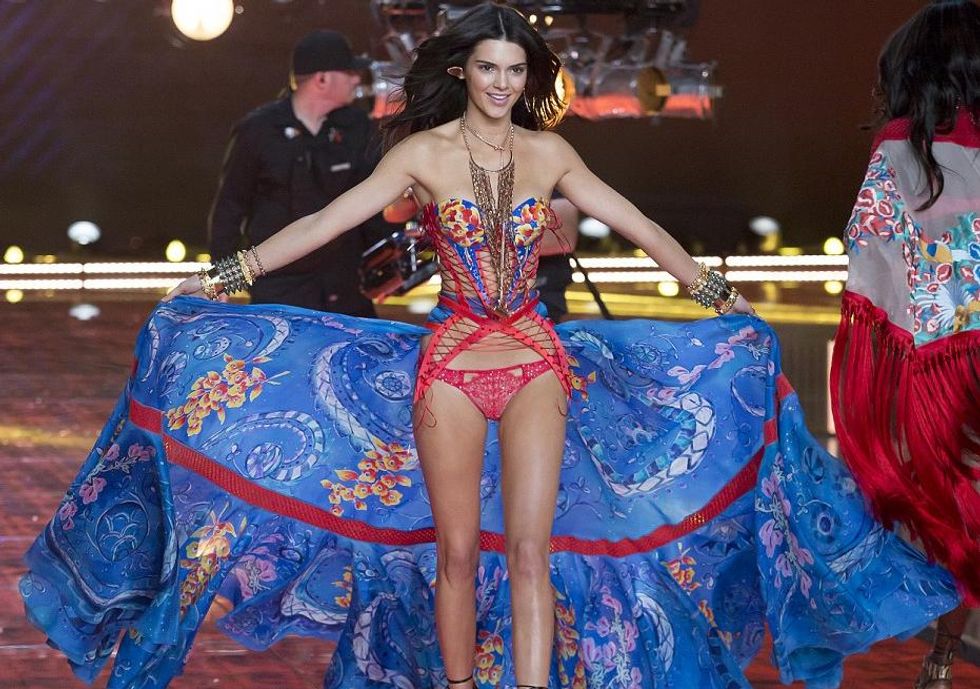 Kardashian Overlord Kris Jenner posted these snaps on her Instagram of Kendall last night, which speak for themselves...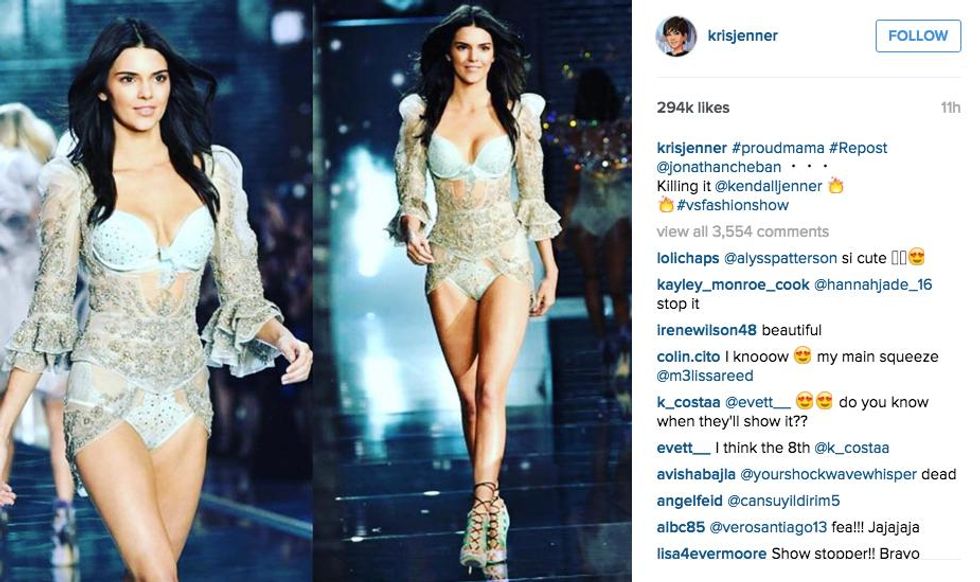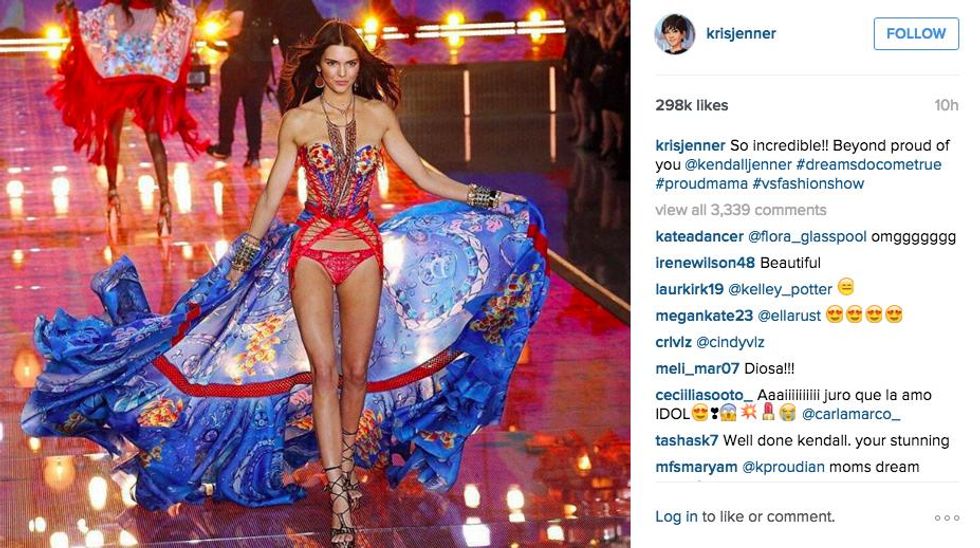 Ms. Hadid posted this "Hi, haters!" shot of herself and Kenny.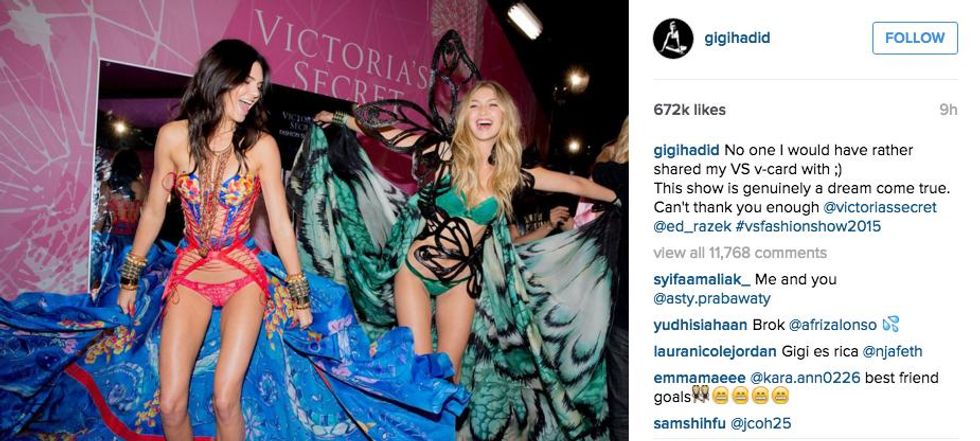 Nepotism aside, one can't argue with this.
Speaking of angels, while Kendall had asked her siblings to avoid the show because of their moth-to-lamp effect on attention, Caitlyn Jenner was there, looking fierce, to support her bb-girl, and even shared this friendly side-hug with ex-Kris; enough to melt even the deadest of hearts.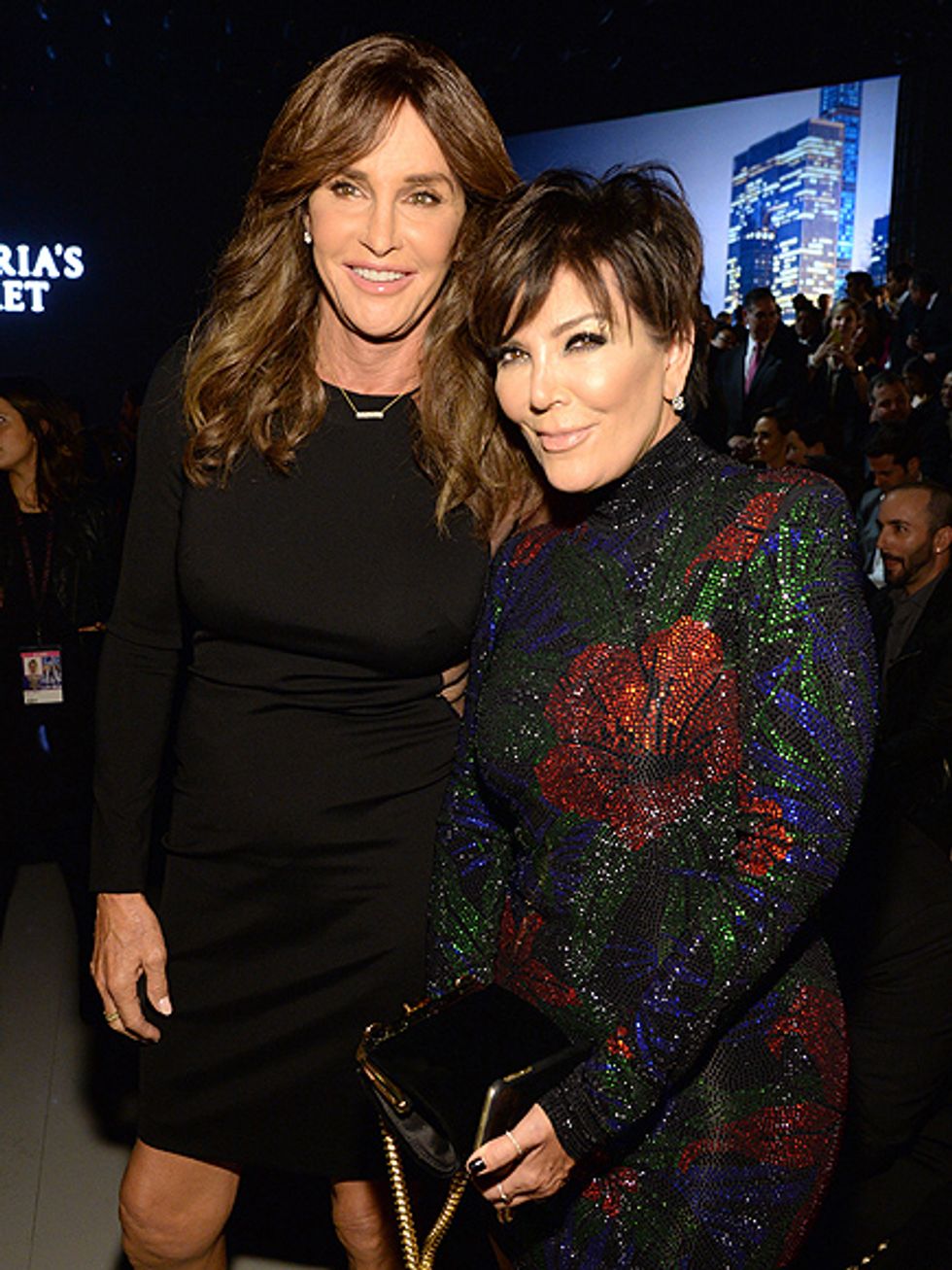 Victoria's Secret...bringing families together since...well, I'm not sure.